Shae and I visited Riverbanks Zoo & Garden in Columbia SC a few days ago and loved it.
Here are 10 reasons why we loved Riverbanks Zoo:
1) We Fed Giraffes
The first thing we did when we entered the zoo was head straight to the giraffe enclosure. For $2 per person, you get a handful of lettuce to feed the giraffes.
You need to do this as early as possible as it's only available from 10am to 1:30pm, or until they've eaten their allotment.
It was great fun, although it's a weird sensation having a giraffe's giant tongue licking your hand.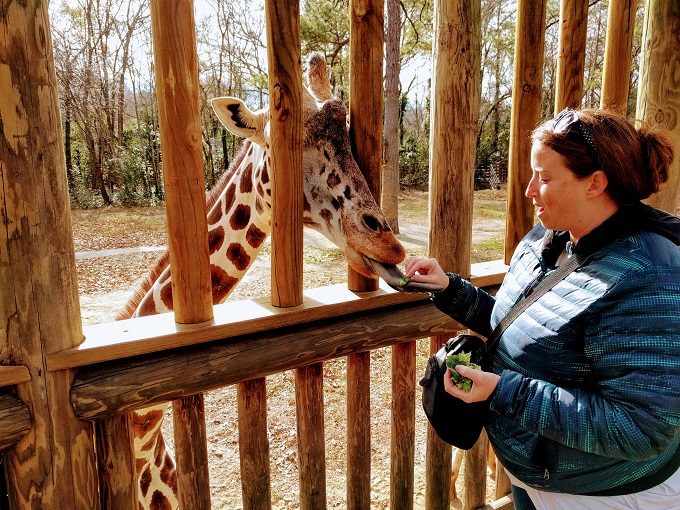 2) Animal Demonstrations
Riverbanks Zoo has animal demonstrations throughout the day, from sea lions to penguins to gorillas and more.
There's at least one demonstration every hour from 10:30am to 3:30pm. We went to three of them and they were all worth checking out.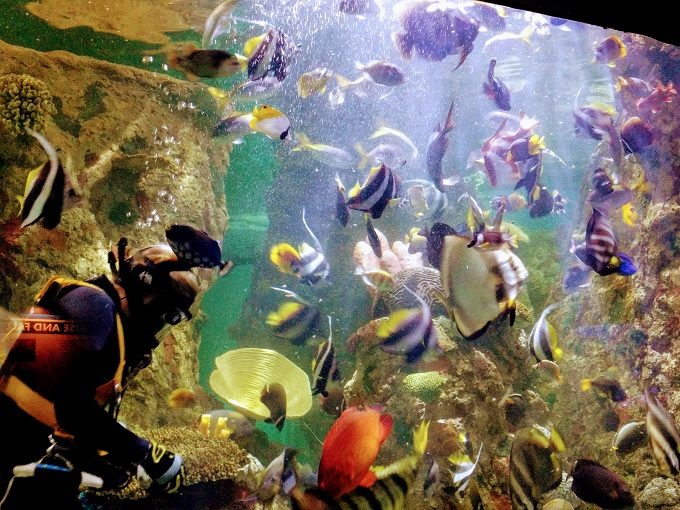 3) Empty During The Week In Winter
We visited the zoo on Monday January 8 and we had the run of the zoo. The place was empty – we probably only saw 25-30 other visitors the entire day.
Apparently the zoo had been quiet the entire week prior to that due to the freezing temperatures, but it was much warmer when we visited. So if you want to visit the zoo, going midweek in early January definitely seems to be the best time to go.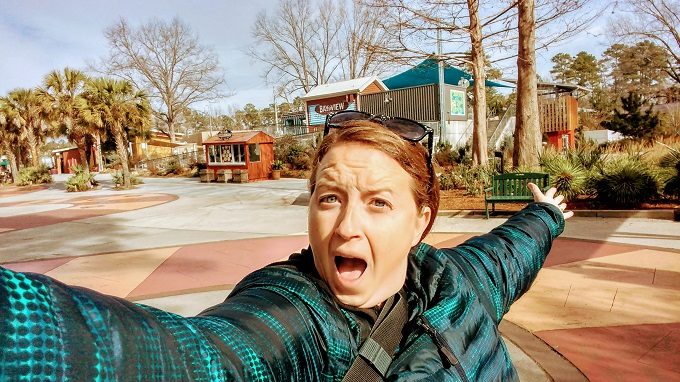 4) We Fed Lorikeets
In addition to feeding giraffes, we also got to feed lorikeets for $2 per person. You're given a small tub of nectar and then you walk into the lorikeet enclosure.
Be prepared – it'll be like a scene from The Birds, with lorikeets descending on you the moment you step through the door. I hadn't even put my water bottle on the floor before about a dozen lorikeets latched onto me.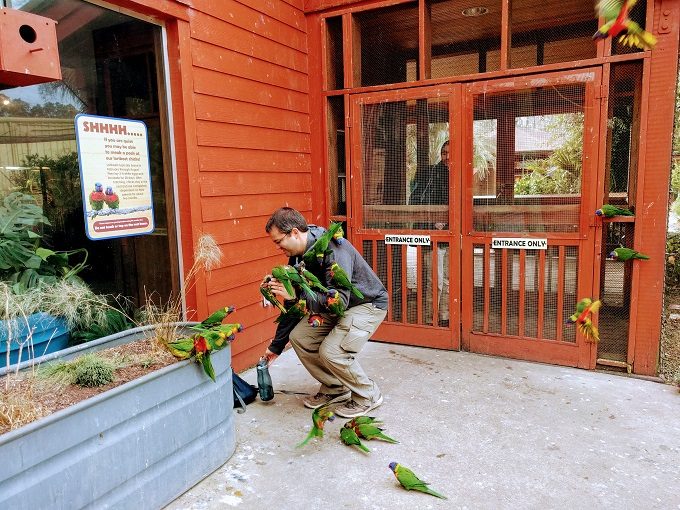 5) Their Snakes Move!
The fifth reason we loved our time at Riverbanks Zoo & Garden is because their snakes moved.
I know, that's such a weird and random sounding reason, but hear me out. At pretty much every zoo I've ever visited, the snake displays are anti-climactic. The snakes have either hidden themselves from view or they're coiled up and sleeping.
We saw a bunch of moving snakes at Riverbanks though. Not just in one snake enclosure though – several. Even the anaconda was moving itself around.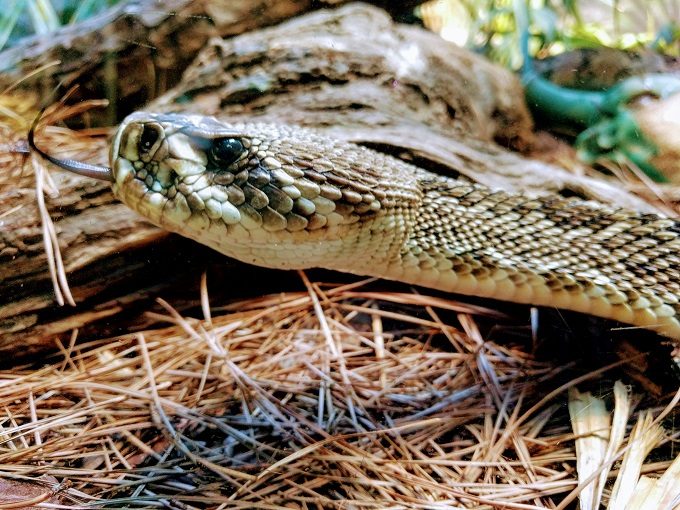 6) Other Fun Activities
If you're visiting the zoo with kids, there's a ton of other activities to keep them entertained. There's a ropes course, a carousel, pony riding, a rock wall, a train and more.
These additional activities cost more, but they're all optional and priced reasonably.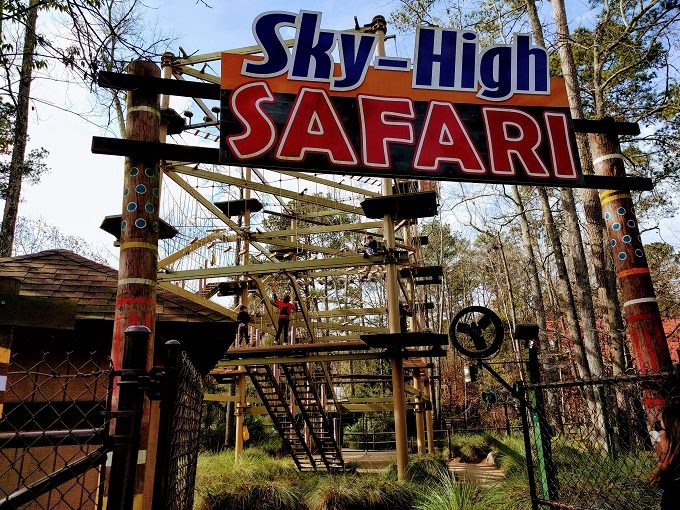 7) Good Pricing
Adult tickets are $15.95 and child tickets are $13.50, although you get a discount when purchasing online ($13.75 and $11.25 respectively).
Shae and I bought our tickets from our hotel during our stay at the Hyatt Place Columbia/Harbison as they offered discounted tickets at $12.50 per adult. For how much fun we had, that was a decent price.
That's not the only reason we think they have good pricing though. Giraffe feeding was only $2. Lorikeet feeding was also only $2. You can purchase food for feeding goats for 25c. The other activities for kids were priced competitively.
Even the meals and snacks seemed to be priced well. We'd brought our own packed lunch so didn't buy any food there, but you could buy popcorn for $3, etc. For a tourist attraction, that seemed very reasonable.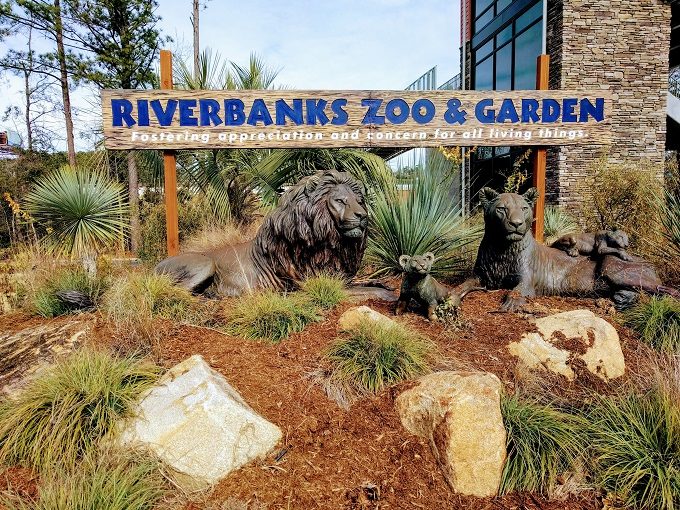 8) Good-Sized Habitats
Zoos that have small habitats for their animals can be depressing. All the habitats we saw at Riverbanks Zoo seemed to be a decent size though and animals had a lot of room to move around.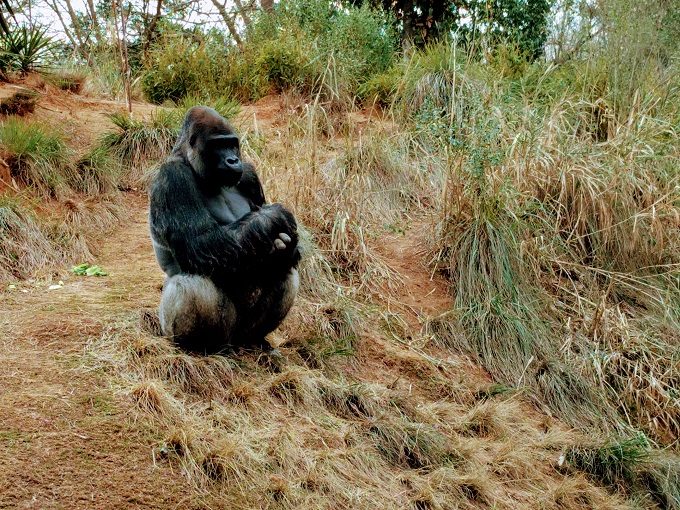 9) Excellent Staff
Every single staff member that we interacted with was friendly, knowledgeable, helpful and had a positive attitude. It isn't often when you experience that with all members of staff, so it seems to say a lot about Riverbanks Zoo.
In particular, Alaina at the aquarium dive demonstration was lovely and seemed to really enjoy what she does.
10) Great Aquatic Displays
The zoo has several different aquatic displays, with a fairly large aquarium, penguin enclosure and a seal and sea lion area.
They've set it up so that there are some excellent viewing areas, particularly so that children can see the fish and animals when they're swimming.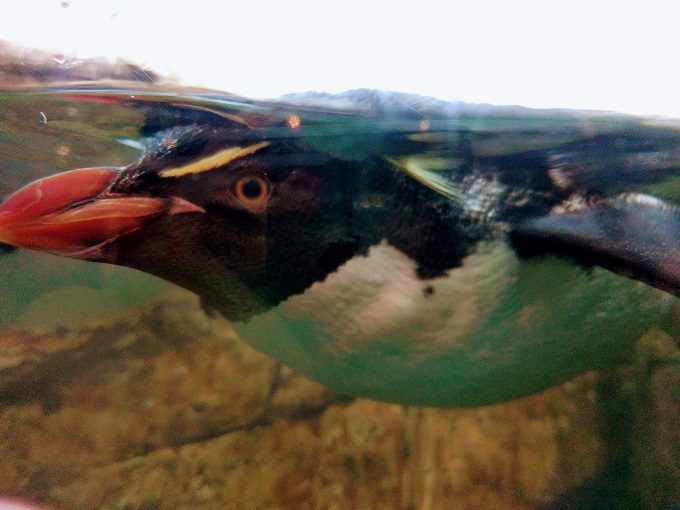 Question
So those are the 10 reasons why we loved Riverbanks Zoo & Garden in Columbia SC. If you've visited this zoo, what did you think? What was your favorite part? Let us know in the comments below.