Before we left on our 50 state road trip, we had tons of people tell us that we'd love Charleston, South Carolina.
When we first arrived in the city, Shae and I stayed at a Hyatt Place in North Charleston. When nearing the hotel, we remarked to each other that Charleston didn't look as amazing as people had made it out to be.
We were wrong.
A couple of days after we arrived in North Charleston, we made our way downtown and absolutely loved it. The area we stayed at in North Charleston was perfectly fine, but it didn't compare to the beauty and history of downtown Charleston.
Here are 15 photos that help show why we loved it so much. First up, everywhere you look there are historic homes.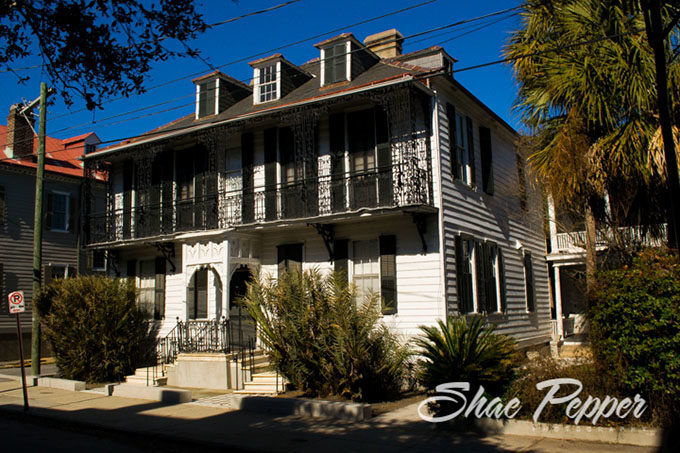 It seems like pretty much every home is so old that it has some kind of historic marker or plaque explaining its significance.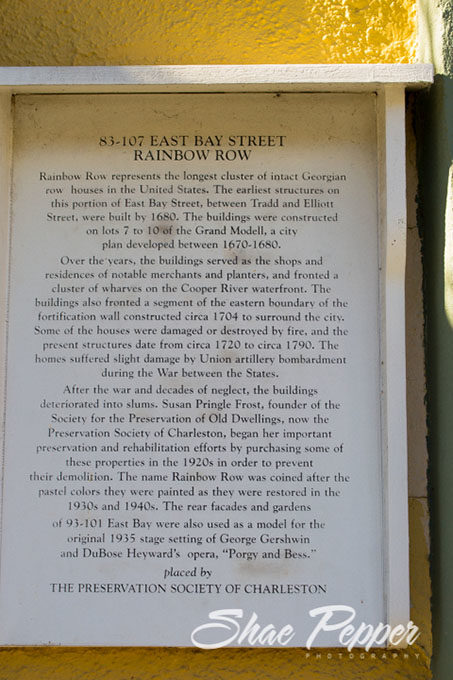 One of our favorite streets was Rainbow Row. It's amazing to think that these had deteriorated into slums many years ago.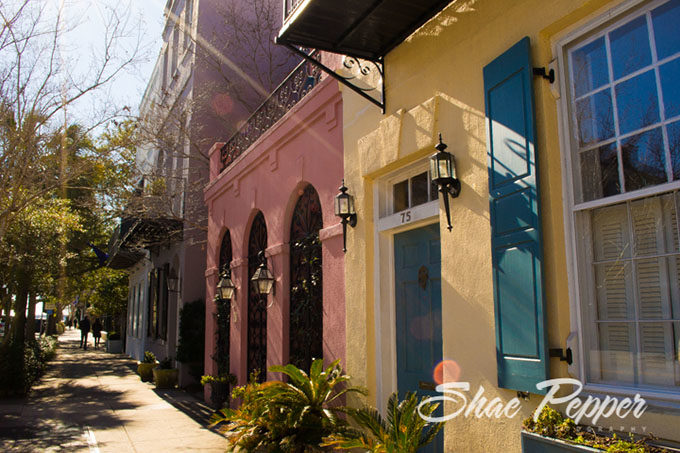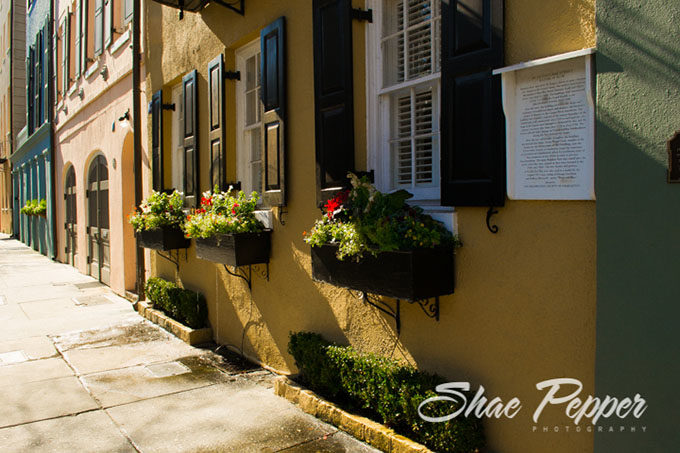 Just a two minute walk from Rainbow Row is Waterfront Park, home to the Pineapple Fountain.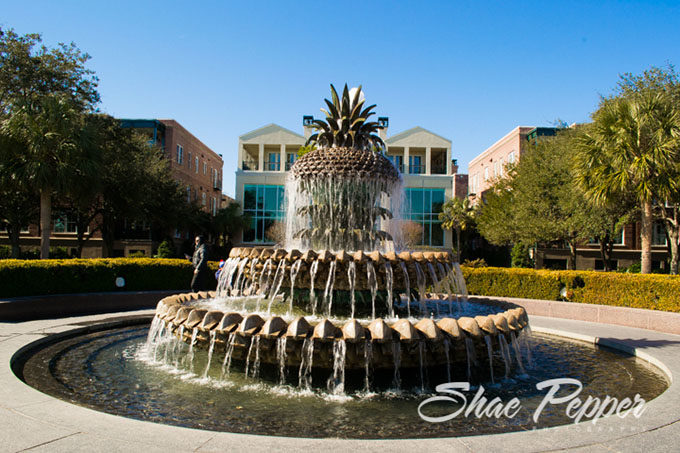 You're allowed to wade down the first couple of steps of the fountain, which I'm sure is lovely in the summer. It was extremely cold when we visited in January though, so we just contented ourselves with taking photos.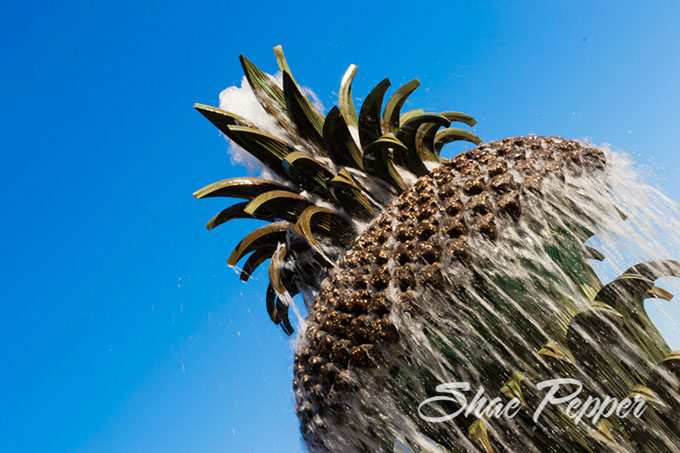 Another option if it gets too hot in the summer is to find some shade on the tree-lined sidewalk along the waterfront.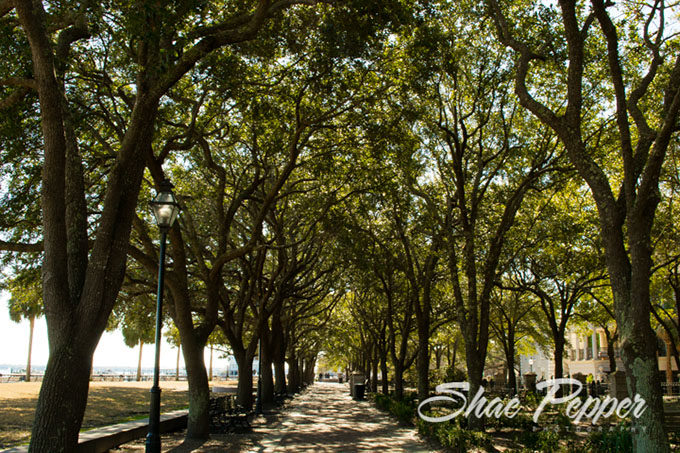 Parking in downtown Charleston can be expensive; most parking garages seemed to cost $1 for every 20-30 minutes. On our first day downtown though, we were lucky enough to end up near Waterfront Park where there was a parking lot charging $6 for four hours.
Round the corner from the parking lot was the beautiful United States Custom House.
As you explore the streets in the downtown Charleston historic district, you never know what you'll find. There's a good chance though that you'll see old cars…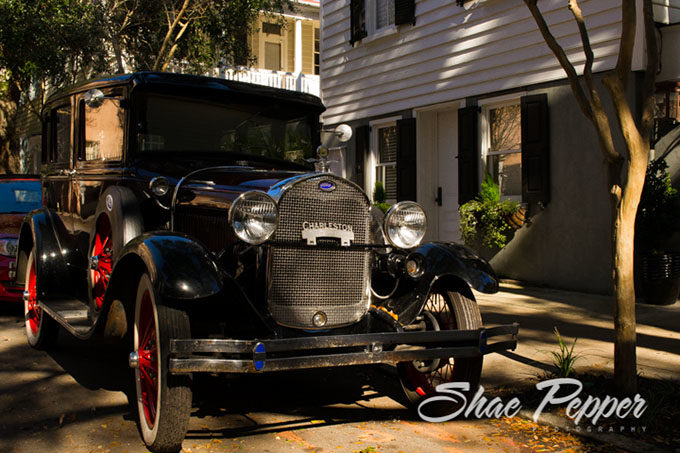 …old churches…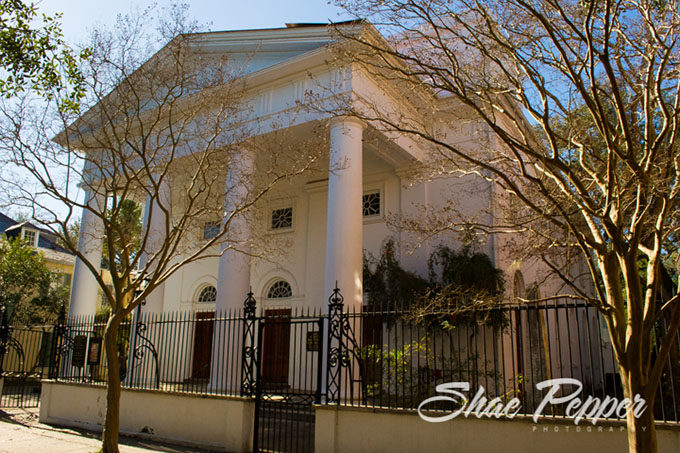 …enormous and historic buildings…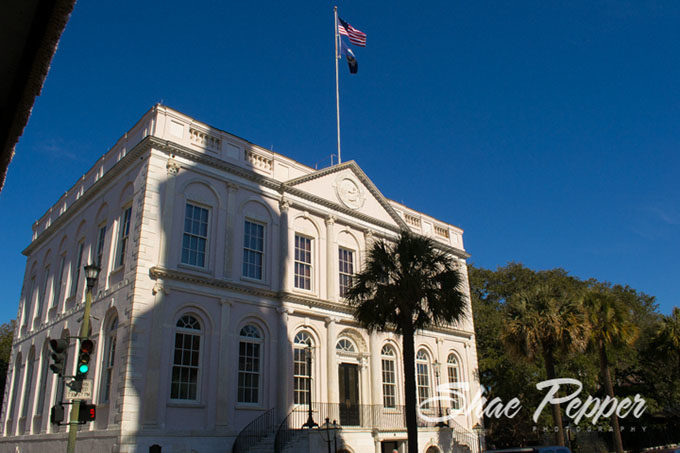 …horse and carriage rides giving tours of the area…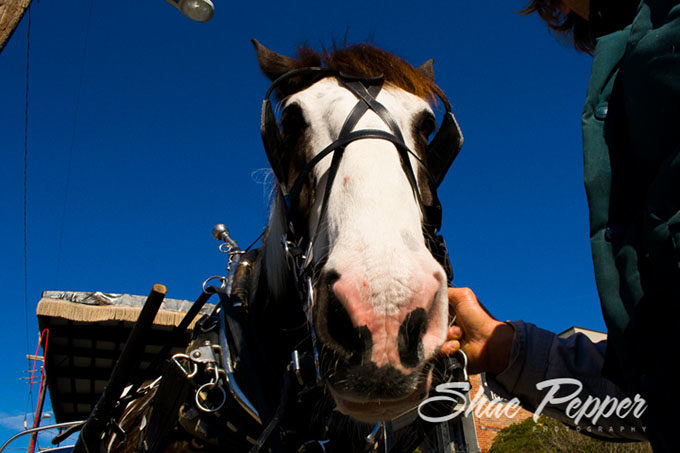 …and even more old buildings.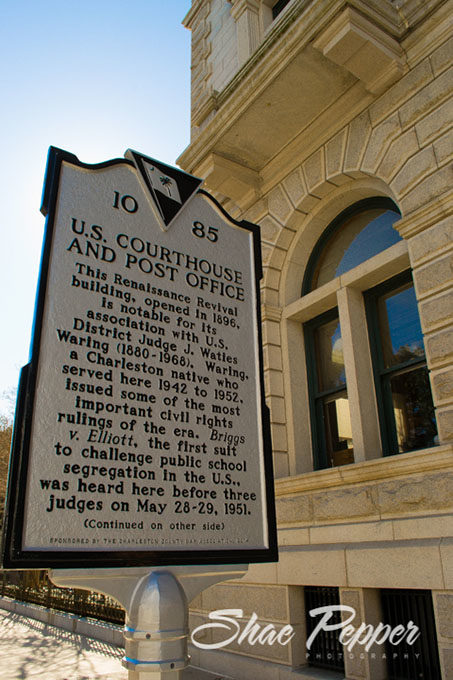 Don't just confine yourself to visiting during the day. Charleston is also worth exploring at nighttime, particularly if you take one of the city's ghost tours.
Depending on the tour you take, you might end up at the creepy Old Charleston Jail.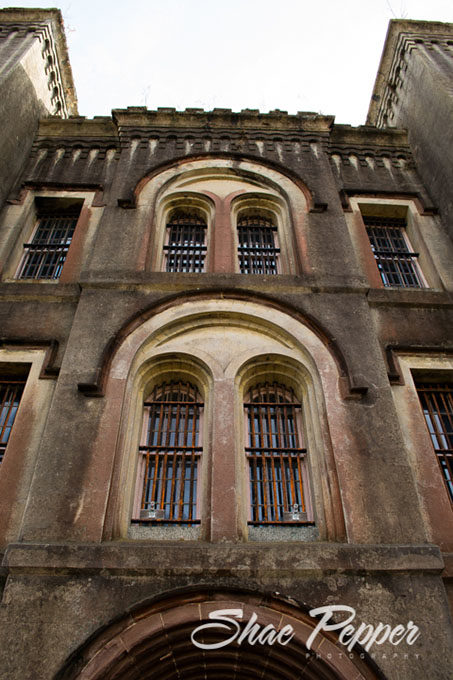 Final Thoughts
Shae and I lived in and near Olde Towne area of Portsmouth VA for several years which is home to many historic homes from the 1700s and 1800s.
Despite being used to seeing older properties, we were blown away by the sheer number and beauty of all the historic homes in downtown Charleston, South Carolina.
We can now see why so many people recommended Charleston to us. Having spent almost two weeks visiting there, we can recommend it to you too.