Back on July 1, I shared our preparation plans for the six months leading up to our 5 year, 50 state road trip.
Well, it's been three months since I wrote that post which means it's only three months until we leave.
I was curious how much of that preparation we'd done, so figured I'd go through each one and share with you how it's coming along.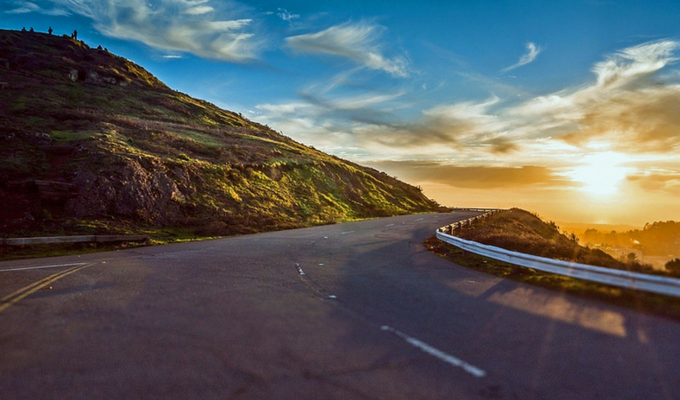 Traveling Full-Time: Our Preparation Checklist – 3 Months Out
Extreme minimalism. This has been going well. We're 2/3 of the way through the challenge, although each week is getting harder. Check out the first post in the series which has links to all the other minimalism updates.
Packing. It's still too early for us to be doing any major packing. Having said that, the other day Shae boxed up some items we'll be storing at her parent's.
Get Prepaid / No Contract Cellphone Service. I haven't done anything on this yet. I did a bit of research a couple of months ago, but I'll be making more of a concerted effort with this over the coming weeks.
Get car up to scratch. We recently got an oil change and new brakes installed. We'll be having it checked over before we leave to make sure there are no major issues with it.
Apply for credit cards. This has been coming on strong. Since writing that post three months ago, we've been approved for seven new cards. We'll be doing one final round of applications for Shae in the next week or two; that'll probably be it until next year. (n.b. We're not getting into debt – we pay off all our cards in full each month. This is to get signup bonuses and cards that can earn us bonus rewards on our travels.)
Auto insurance. I still need to investigate whether there'll be any issues on our current policy when it comes to us traveling around, moving states each month, how many miles we'll be driving, etc.
Redirect mail. We'll be starting this process in the next few weeks.
Relocate to Florida. We'll be doing this over the Thanksgiving period, just before we leave for New Zealand and Australia.
Change addresses. We'll be doing the bulk of this in November.
Get a couple of LifeStraw bottles. I'm planning on doing an Amazon order before we leave for any road trip essentials like these.
Road trip planning. We did some of this preparation a couple of months ago which caused us to change some of our plans. We'll probably do some more planning at some point in the coming weeks, but we have a fairly good idea of stuff to do in our first two or three states.
Book hotels. I'm holding off until the end of October before doing anything more right now. That's when the next set of IHG PointBreaks is being announced, so I want to see what's on that list before booking anything else.
Move out of apartment. There's only about 7 weeks until we need to move out. Thanks to the extreme minimalism going on right now, this is progressing nicely.
Learn some new recipes. This has been going pretty well as I've learned a couple of new recipes, including how to make beef stroganoff in my Instant Pot.
Keep learning. I'm still reading and still learning – this is something I enjoy, so it's not hard to have the motivation to do this one.
Get healthy. This has been going pretty well too. I've only lost a few more pounds since the last update, but I'm now able to jog 5.5 miles and I'm feeling more healthy.
Save money. We're still on course to hit our savings goal or thereabouts.
Get AAA cover. Using Groupon and some other stacking opportunities, I was able to get a $102 membership for $35. The best thing is that the Groupon's valid for something like four months, so I'm waiting until the last moment to activate it so that our AAA cover will last until late 2018 before having to renew.
Use social media more. From my perspective, I haven't been doing well with this. Thankfully Shae's taken on responsibility for sharing photos, updates, etc. from our recent travels on Facebook and Instagram.
Learn about tolls. This research is on my to-do list for November.
Wean myself off caffeine. It's possible that I might have ordered more PG Tips from Amazon recently. That's due to last until we leave, so it'll probably be my last batch. I'm still needing to wean myself off Coke Zero too – I'm trying to decide whether to top up my current supply or go cold turkey next week.
Spend time with local family & friends. Shae recently went to Jamaica with her best friend, so they got to spend some quality time together. We also just got back from a weekend away in Roanoke with Shae's mom and stepdad.
Research vets and groomers. This is on our to-do list. Truffles is up to date on all her vaccinations and her rabies vaccination is going to be good for three years. We're also booking her in for a furcut at the end of December, so that should see her through until the end of Georgia or the beginning of Alabama.
Prepare for New Zealand and Australia. This is something we need to focus on more, especially in terms of booking internal flights and accommodation. We have an Airbnb booked for Melbourne already, but we still need to book places to stay in New Zealand, Sydney and Cairns.
Train Truffles. We recently started working with an amazing dog trainer, so this has been really positive. Truffles is a fast learner and very treat-motivated, so we're trying to get in as many sessions as possible over the next seven weeks or so.
Car Supplies. We still need to sort this out. I think we already have quite a few of the emergency supplies we need – it's just a case of going through and collecting them together and ordering anything that's missing.
Final Thoughts
I'm actually pretty positive about how our preparation's coming along. Before going through that list, I'd thought that we hadn't really gotten anywhere with it over the last three months.
Although there's still quite a bit to do, we have about 1.5 months to do it in before we leave for Australia. I'm leaving my job in less than four weeks, so I'll have more time to focus on the rest of the research and preparation once that's done.