I recently explained why the Instant Pot is our savior and one of the most important items we're bringing on our 5 year, 50 state road trip.
There are several other items that enhance its usage, so here's my list of six must-have Instant Pot accessories.
All of these are items that we've bought ourselves and personally use which is why I'm recommending them.
For full disclosure though, some of these have links to the products on Amazon. Those are affiliate links – if you use one of those links to buy something on Amazon it doesn't cost you anything extra, but we earn a small commission.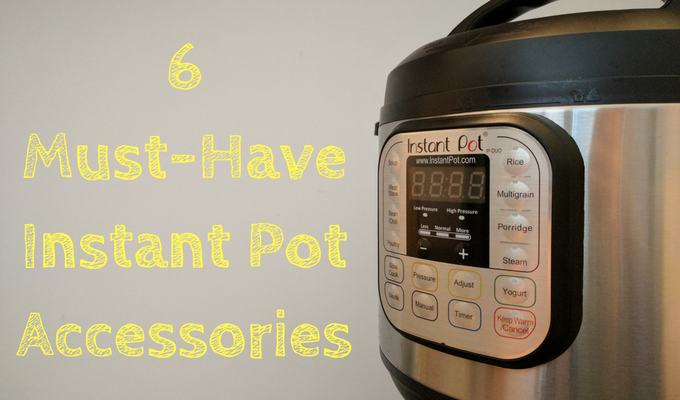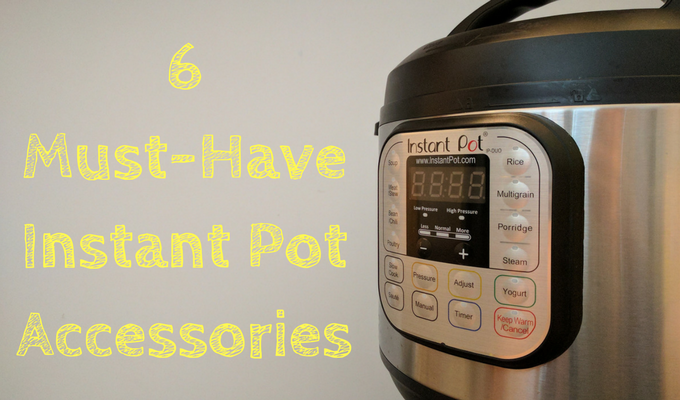 1) Pyrex Bowls

These Pyrex bowls are the accessories I use most frequently. One of the things I love most about the Instant Pot is that it can cook several things at the same time. I normally use these bowls for making rice while something else is cooking on the bottom of the pot.
These are the 7 cup size and fit perfectly in the center of the Instant Pot with about half an inch to spare around the edge. They're also perfect for storing leftovers thanks to their plastic lid.
In theory you can use one with the steamer rack that comes with the Instant Pot. However, that can mean it's sitting in sauce at the bottom of the pot depending on what you're cooking. To help raise it higher, I use the next item on the list.
2) Expert Grill Chicken Roaster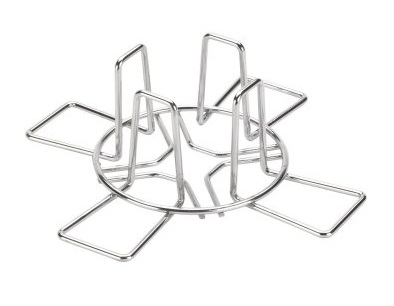 I'd been looking for some kind of stainless steel trivet or rack that would lift the Pyrex bowls higher. I couldn't find anything on Amazon, although I wasn't exactly sure what I should be searching for.
Not wanting to spend a lot of money on an item, I took a trip to Walmart as I figured they might have something. There wasn't anything suitable in the kitchen accessories area but I struck gold when walking through the BBQ aisle. That's because there was this item that's meant to be used for roasting a chicken on a grill.
It's the absolute perfect size for using as an Instant Pot accessory. Its diameter is just small enough to fit inside the pot, while it raises the Pyrex bowl by ~2.5 inches – high enough to keep it out of the sauce or whatever else you're cooking.
The image above shows how it's used for chickens on the grill, but in the Instant Pot it's turned the other way up so that it balances the bowl better.
3) Vegetable Steamer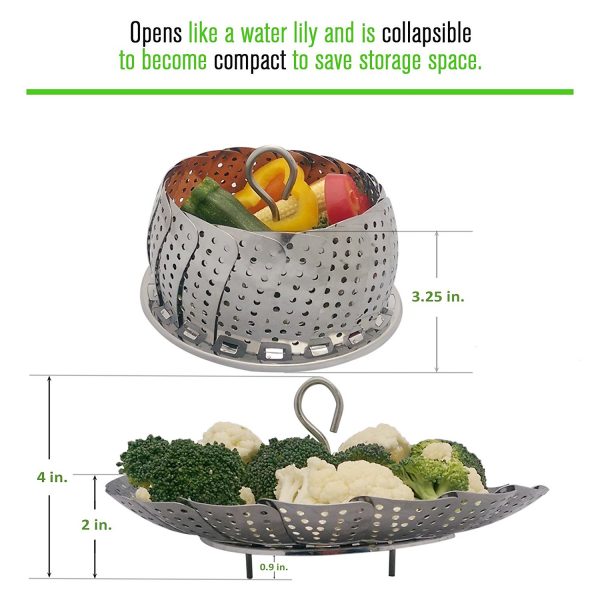 Vegetable steamers can be used in many different pots and pans and the Instant Pot is no exception. As the image shows, it fans out like a waterlily which increases how many vegetables you can place on it.
I've only used it for broccoli so far, but it'll no doubt be used for steaming asparagus at some point in the future.
I also appreciate how it folds up to reduce the amount of storage space needed. We'll have limited space in our car on the road trip, so every little helps.
4) Slow Cooker Liners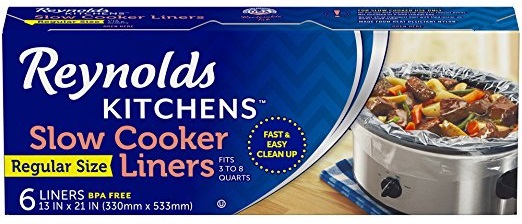 Fourth on our list of Instant Pot accessories are these Reynolds Slow Cooker Liners.
They can be a great help in reducing cleanup after using your Instant Pot as you just remove them and throw them away. This'll be especially helpful on the road trip seeing as we'll have to clean the inner pot in the bath or shower when there's no kitchen.
I don't use the slow cooker liners very often, as many meals I prepare using the Instant Pot require the use of the sauté function. However, they're still helpful for those occasions when it's only the slow cooker setting that's being used.
5) Bar Keepers Friend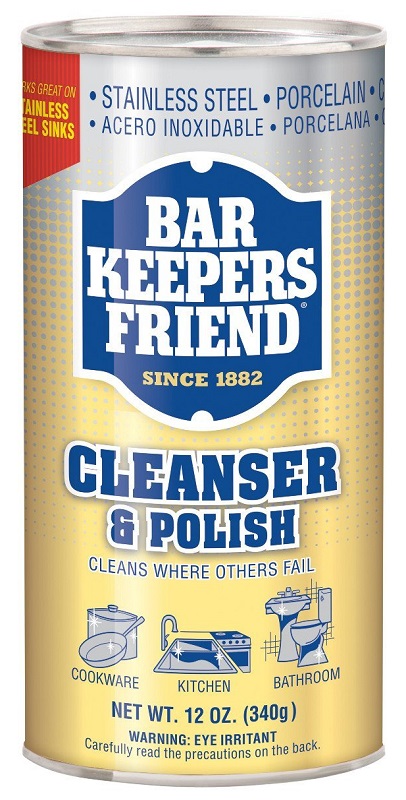 The inner pot of an Instant Pot is made of stainless steel rather than non-stick material, so there's sometimes residue left on the bottom after using it.
Soaking it in water and then running it through the dishwasher always gets it off, but we won't always have the luxury of a dishwasher on our travels.
That's where Bar Keepers Friend will be my best friend. A little sprinkle of this, a few drops of water and a non-scratch scourer has the Instant Pot looking like new in no time.
Many thanks to my mother-in-law for introducing me to its magic!
6) Cooling Rack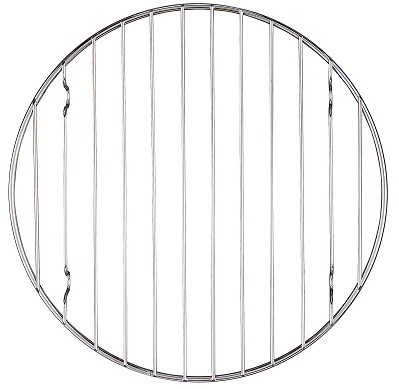 The chicken roaster listed above is my go-to rack when using my Instant Pot. It's too tall when trying to cook things in three layers though, so you need an alternative.
That's where this 6 inch cooling rack comes in. It's similar to the steamer rack that comes with the Instant Pot, except this one doesn't have handles.
As I mentioned, this can be used when cooking in three layers. For example, I've used it when making Hoi Sin salmon, rice and broccoli. The rice is placed in the bottom of the pot and the steamer rack with handles is placed over that. The salmon's placed on that rack, then this cooling rack is put on top of the salmon. This rack then balances the vegetable steamer containing the broccoli.
Question
So those are my must-have Instant Pot accessories. Do you have any accessories you'd recommend? I'd love to hear your ideas in the comments below.