Norfolk VA Mini-Trip Report
An Ode To The Hummingbird Macaron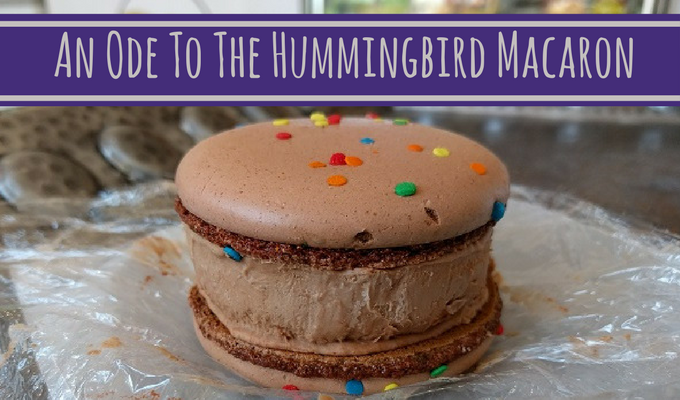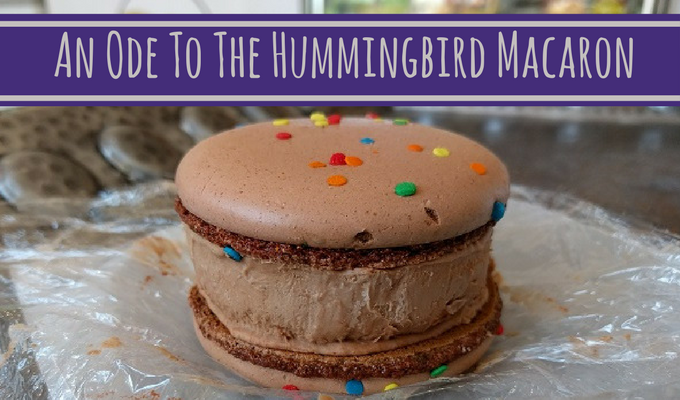 Macaron or macaroon?
Which of these make me swoon?
A macaroon is a coconut cookie you see.
A macaron is a dessert sandwich that is elegant and fancy.
To know the difference is to love the dessert upper echelon.
Each having its own place in the cookie pantheon.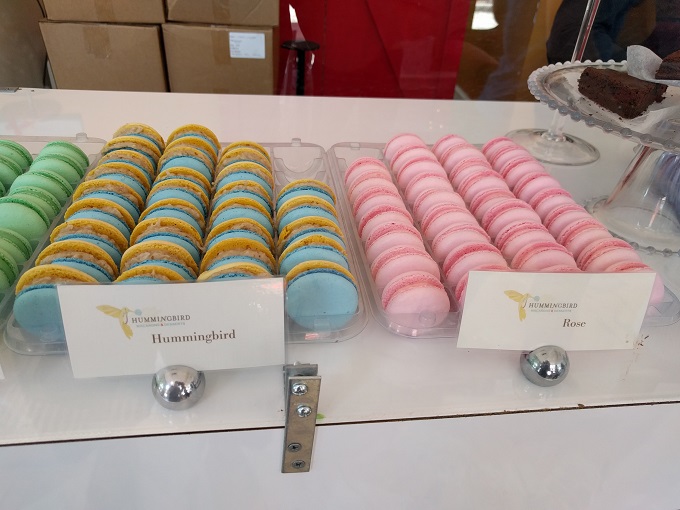 We went for a walk in a quaint part of town.
We were hot and sweaty and looking for a place to sit down.
When we came upon Hummingbird Macarons.
I convinced the hubs that we'd been walking too long.
Inside the brick facade we made our way.
To find all the goodies they had on display.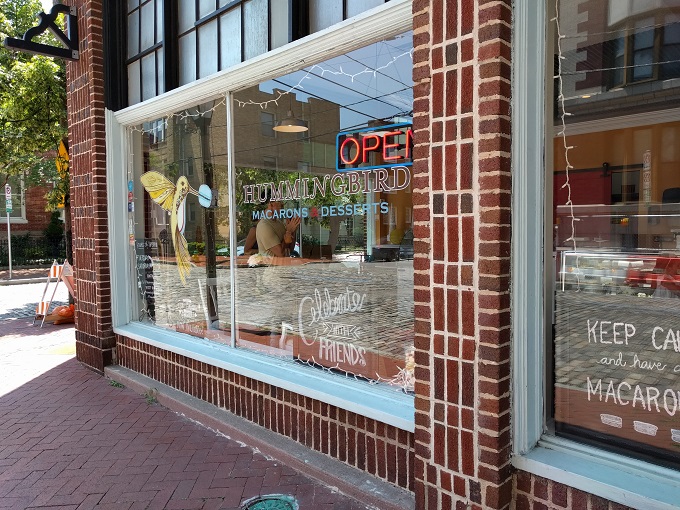 Vanilla and Chocolate Birthday Cake, Biscoff and Nutella galore.
Blackberry, Pistachio, Rose, Earl Grey, Salted Caramel and more.
Each little cookie looking tastier than the last.
How would we choose? We had to make up our minds fast.
Then a macaron that seemed from a dream.
A giant macaron that was filled with ice cream!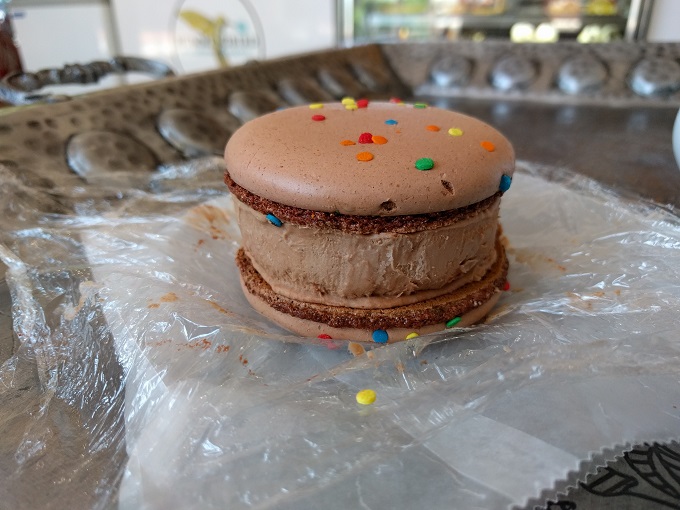 Armed with our treats and drinks to share.
We sat down in a sweet, French-inspired chair.
We opened our ice cream sandwich and started to drool.
Staring at our other macarons like a fool.
The ice cream was perfection. The wrapping so fun.
After resting and chatting, we headed back in the sun.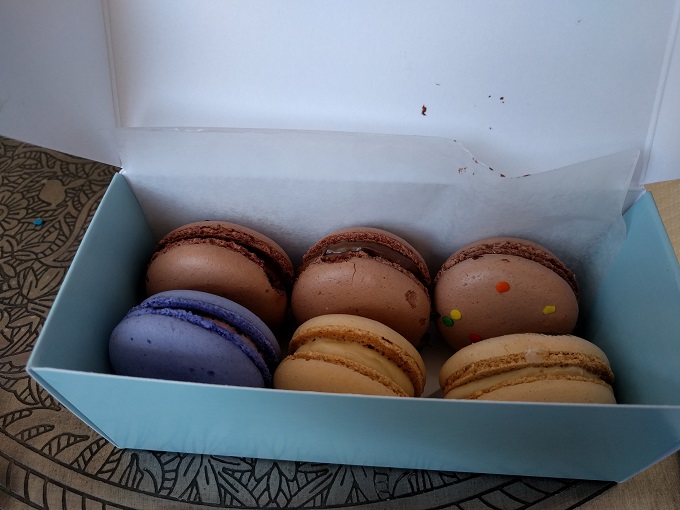 Hummingbird Macarons & Desserts is located in Ghent.
In Norfolk, Virginia is where our time was spent.
It's tucked away from hustle and bustle you see.
But when you find it, you'll be filled with glee.
It's a French-inspired bakery in the center of town.
Filled with macarons and desserts that will turn any frown upside down.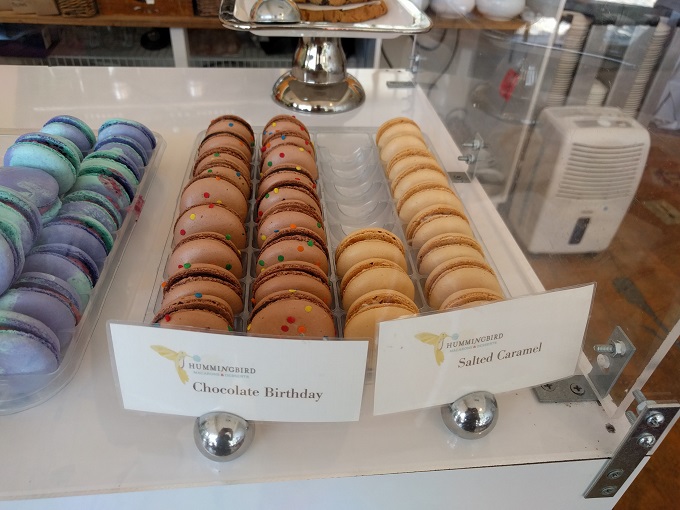 So stop in today.
To this small gem of a cafe.
Eat macarons and ice creams.
It is a place filled with dreams.
The service is great and the prices are fair.
Stop by and tell them 'No Home Just Roam' sent you there.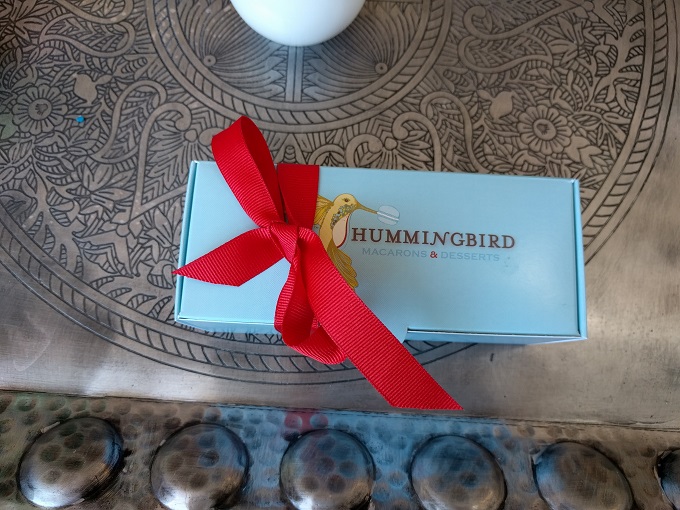 Address
Hummingbird Macarons & Desserts, 501 Botetourt St, Norfolk, VA 23510