Our plan to head south for the winter didn't quite go according to plan.
We'd assumed it'd be much warmer in South Carolina than further north. To be fair, we were correct. That didn't stop it from still being below freezing though.
After spending most of the day staying cozy at the hotel, we figured we – and especially Truffles – could do with getting some fresh air. There didn't seem to be any dog parks particularly close by, but there were several other parks.
Within a five minute drive of our hotel, Google Maps showed that there was both an Irmo Community Park and Community Park of Irmo. Unsure as to which would be better, we chose the latter option, braved the freezing temperatures and hopped in the car.
It turns out that Community Park of Irmo is a duplicate listing that took us to a cul-de-sac the other side of the park, so ignore that listing on Google Maps. Selecting Irmo Community Park after that took us to the right place.
As we pulled up, we were immediately impressed by how nice it looked, even in the middle of winter.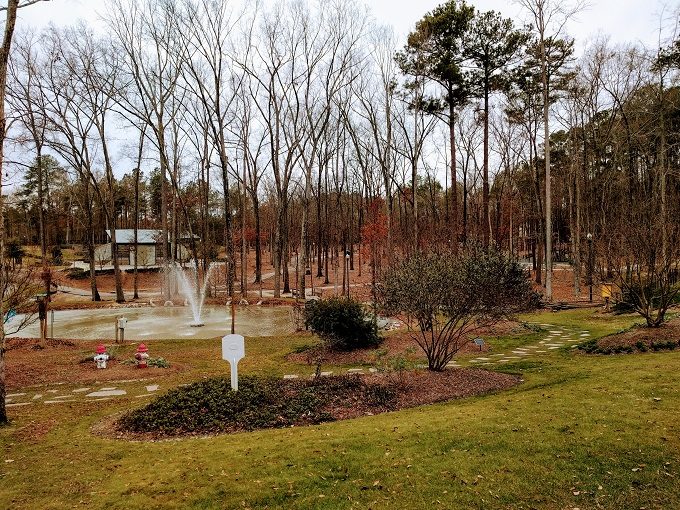 I was surprised at first to see the fountain spraying during winter. However, it seemed to help stop the pond from fully freezing over, plus it presumably prevents the pipes from bursting in this kind of weather.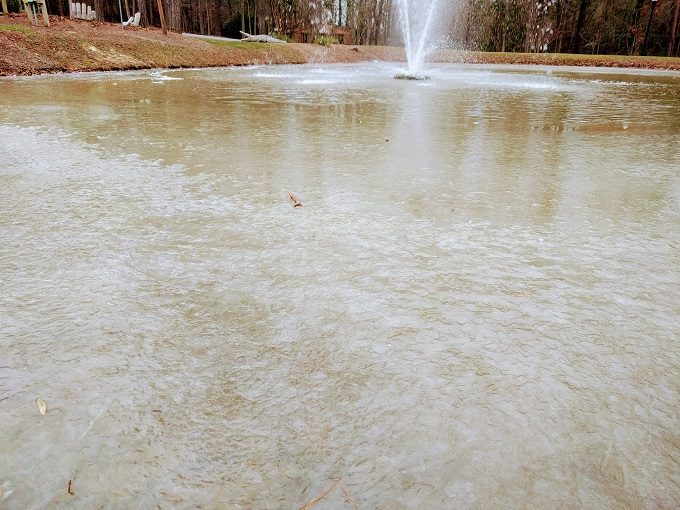 The park's designers have done a great job encouraging nature, with several monarch habitats and bird boxes.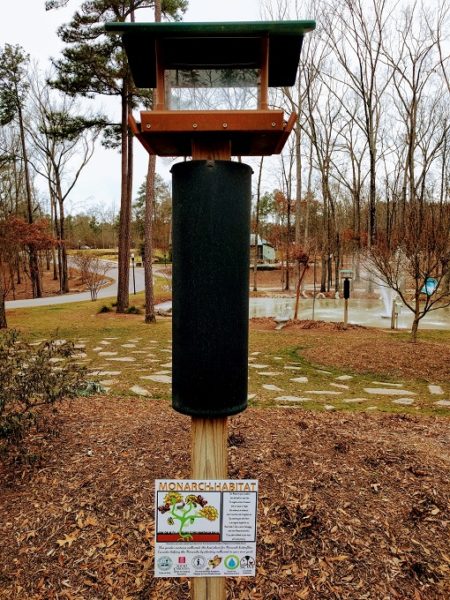 Irmo Community Park is also incredibly child-friendly. There's a fun play house with a table and seats inside crafted from a tree trunk.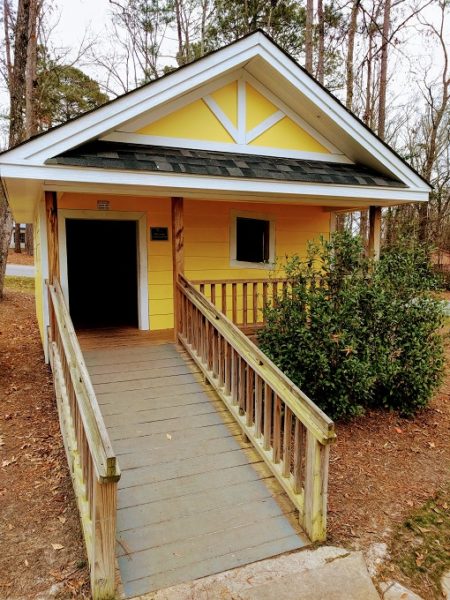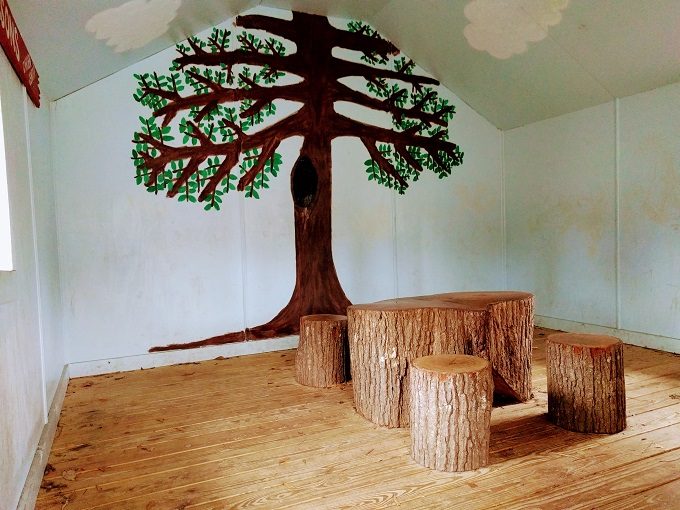 There's a fantastic playground area, with several climbing frames, slides, etc…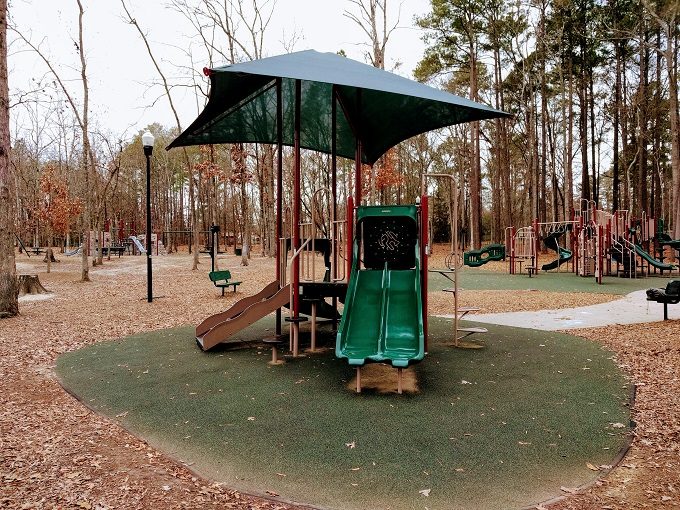 …as well as a large grassy area.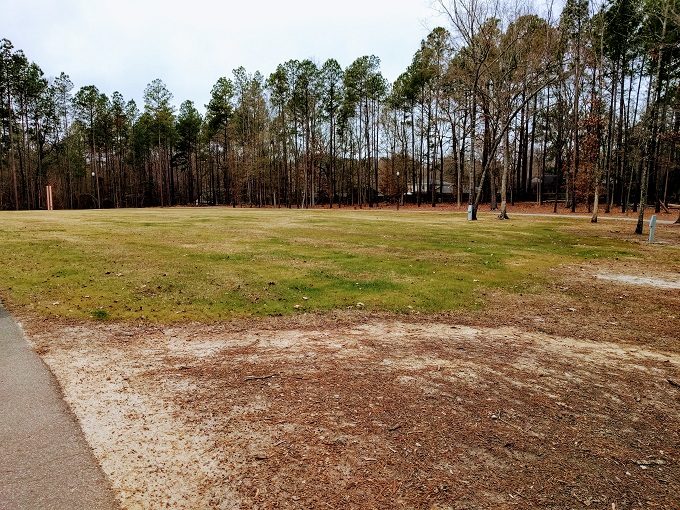 Parents and other adults are well-catered for too. There are plenty of benches and picnic tables spread out both in the playground area and around the rest of the park.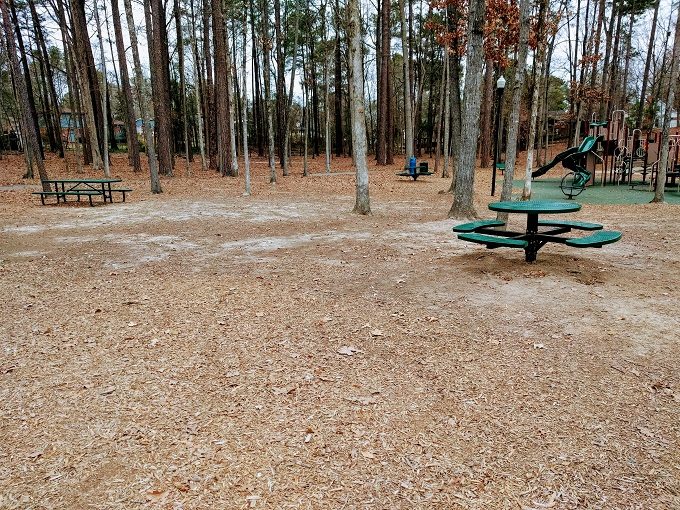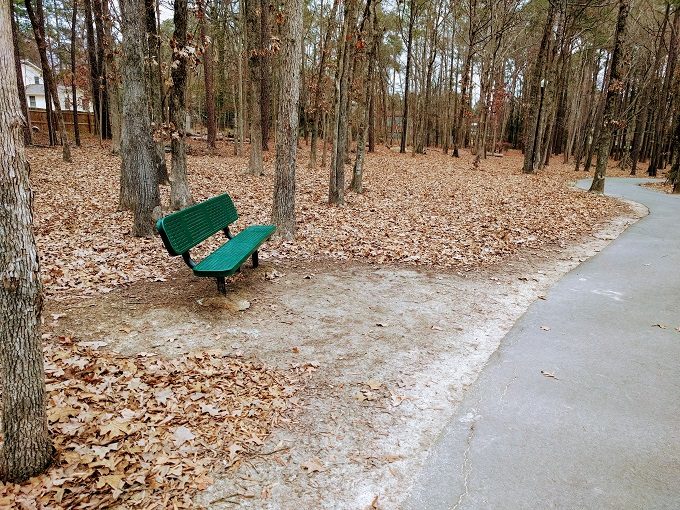 Despite it being the middle of winter when we visited, I'd imagine the park is a beautiful place to visit in the summer. There are lots of trees around, so they'd provide some much-needed shade in the hot South Carolina summers.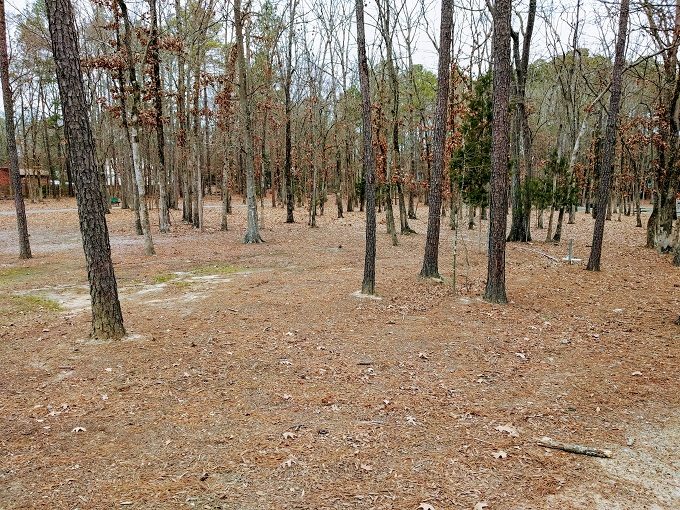 There's plenty of other shade under the two large picnic shelters.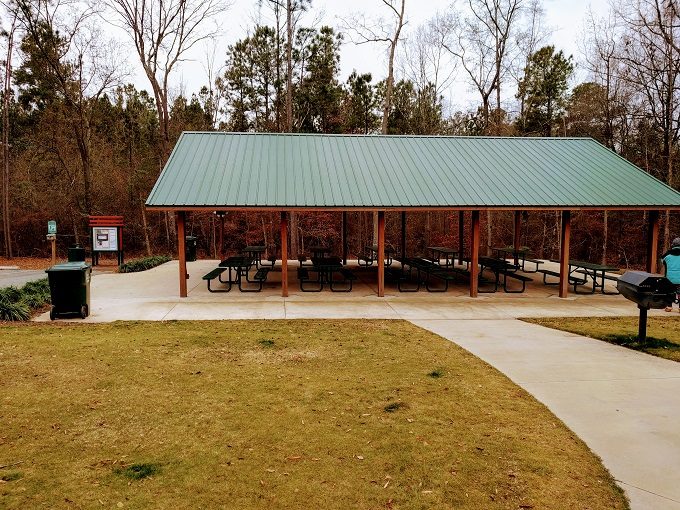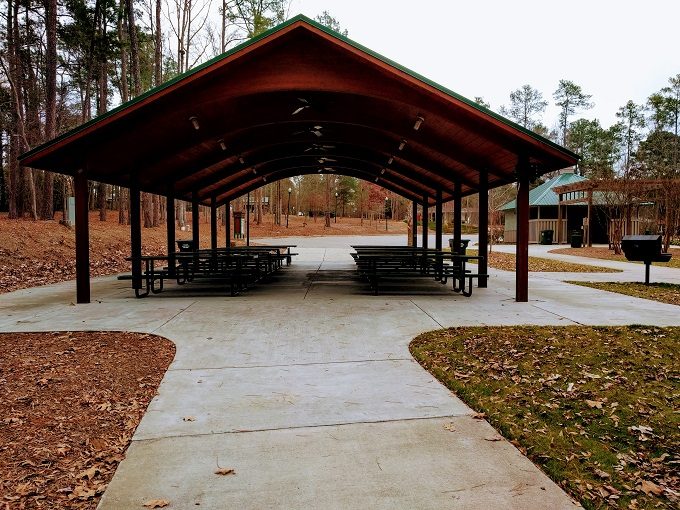 You can also rent these picnic shelters for an event – here are the rates from when we visited in January 2018.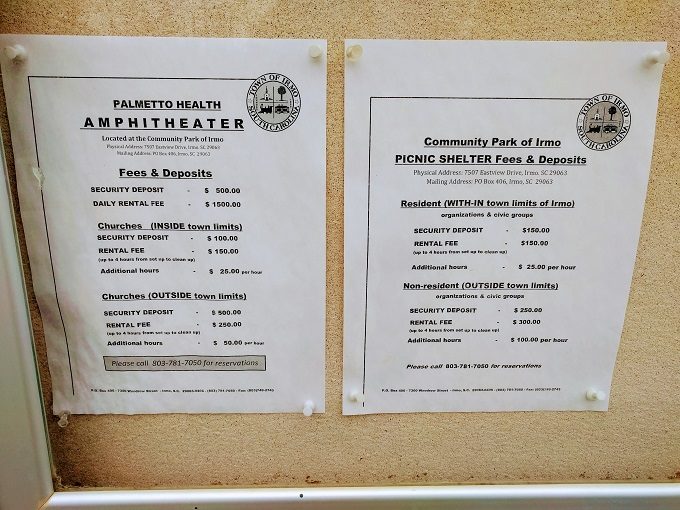 As you can see from the photo above, there's also an amphitheater that can be rented which appeared to have enough seating for 100+ people.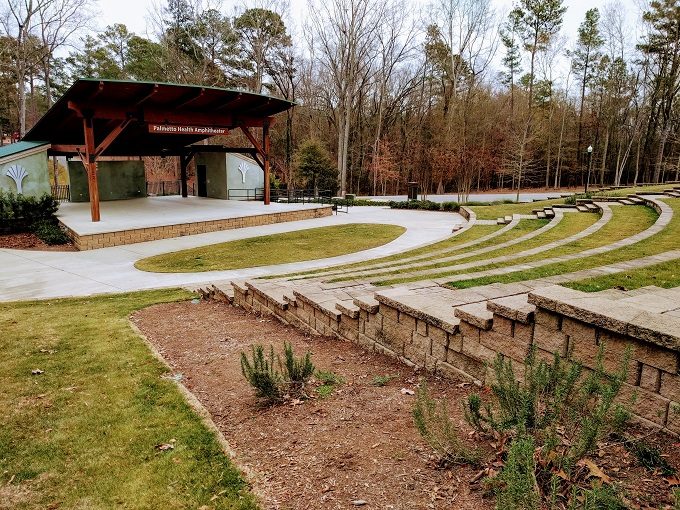 There are also a couple of restroom buildings in the park, although one of them was closed during our visit.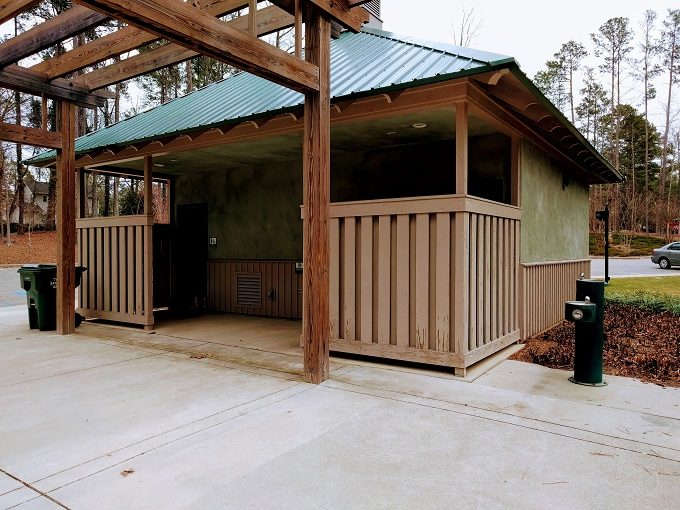 If you just want to relax and read a book, the park can help you with that thanks to its Little Free Library.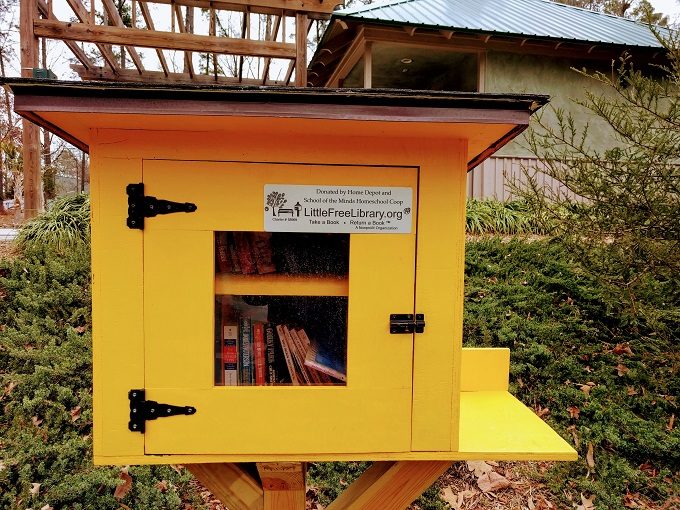 The park appears to be a safe place to hang out as there were security cameras all over the place.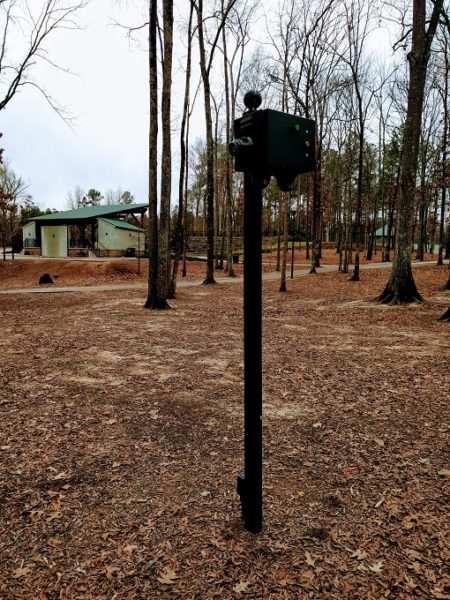 Thanks to the fact that we were the only ones at the community park when we visited, we decided to try off-leashing it with Truffles. That made her love the park even more, going off to explore amongst the leaves.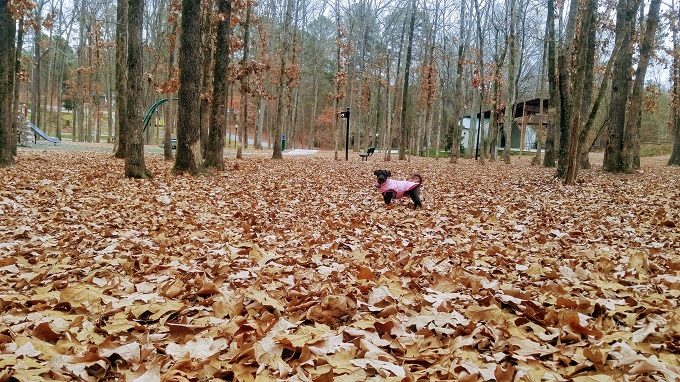 She also enjoyed the specially decorated fire hydrants, although they weren't quite as impressive as the World's Largest Fire Hydrant she'd seen the previous day.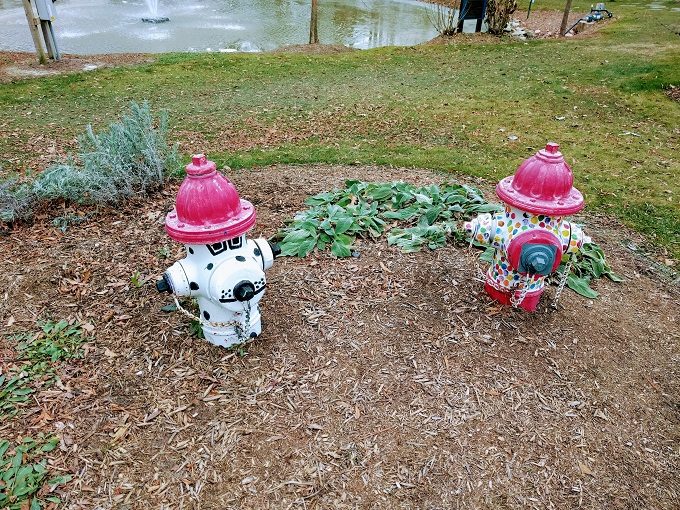 After about an hour of walking around, we were all a little frozen and decided to make our way back to the warmth of our hotel.
Final Thoughts
We really enjoyed our time at Irmo Community Park. It was a beautiful park with excellent amenities for the local community to use.
If we end up passing through Columbia SC during a future summer, we'd love to revisit this park to see what it's like when it's not 30°F outside.