The first stop on our 5 year, 50 state road trip was Columbia, South Carolina.
We visited in January 2018 during a cold snap when there were freezing temperatures on several days. That meant we didn't get to do as many outdoor activities as we might've liked.
Having said that, we enjoyed our time in Columbia and found plenty of fun things to do. Here's a list of everything we did in Columbia, as well as the places we ate and hotels we stayed at.
Free Things To Do In Columbia SC
As we're on a tight budget on the road trip, we tried to find as many free things to do as possible.
Our first stop was Busted Plug Plaza to see the World's Largest Fire Hydrant.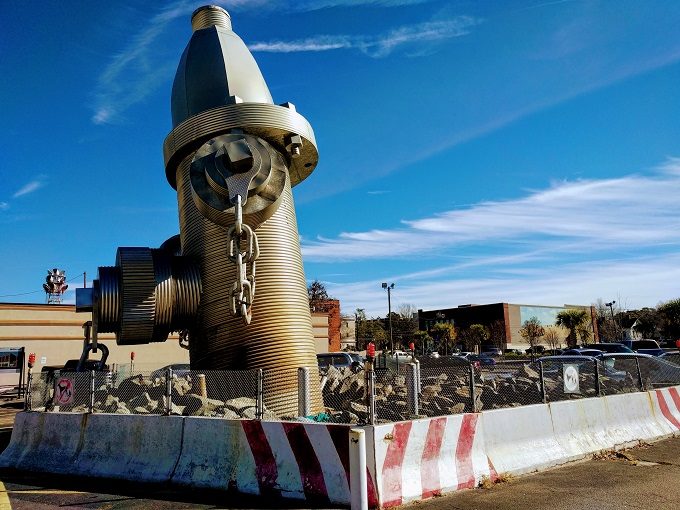 The artist who created that sculpture also painted the mural on a building in the same location.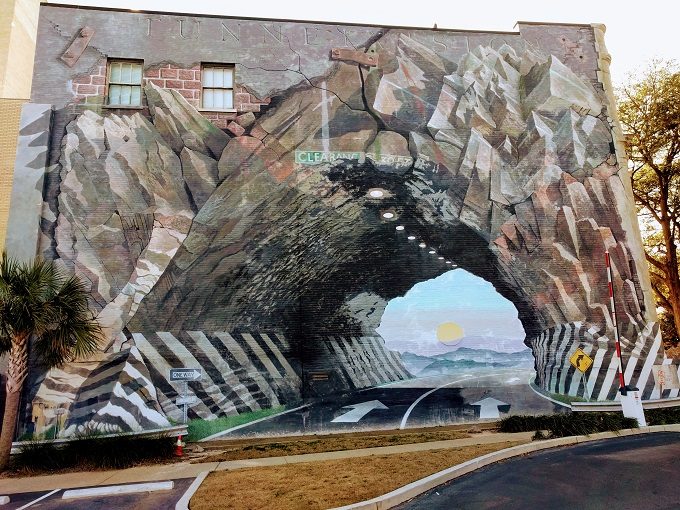 After driving further into downtown Columbia, we found another of Blue Sky's sculptures – this one called Never Bust.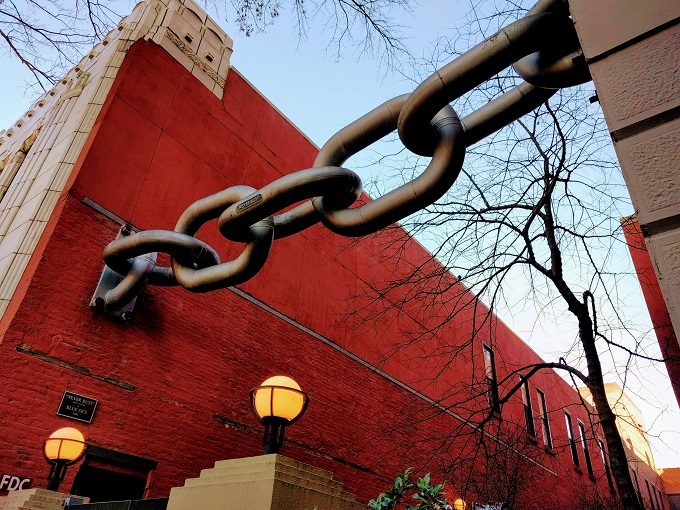 Also downtown were lots of historic markers; we spent a little time wandering around downtown to learn some of the local history.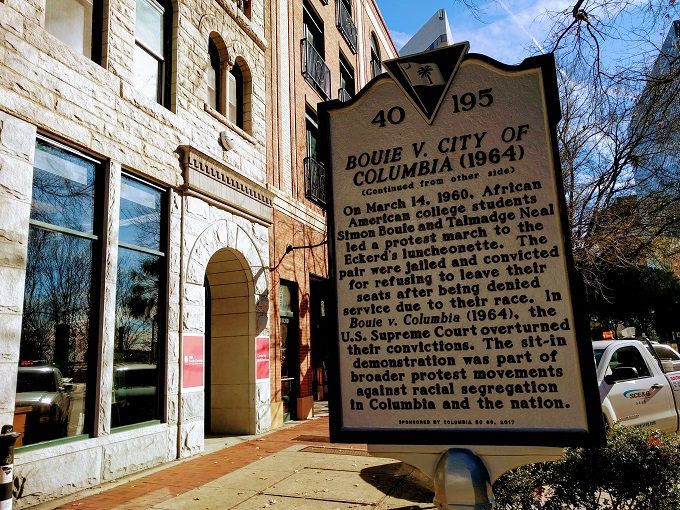 Despite the cold weather on some of the days, we still managed to do some other outdoorsy stuff. We went for a hike at Congaree National Park…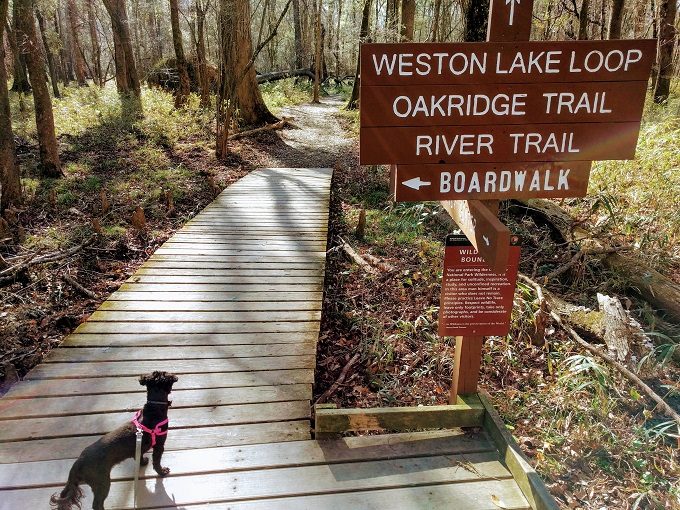 …we walked around Irmo Community Park a couple of times…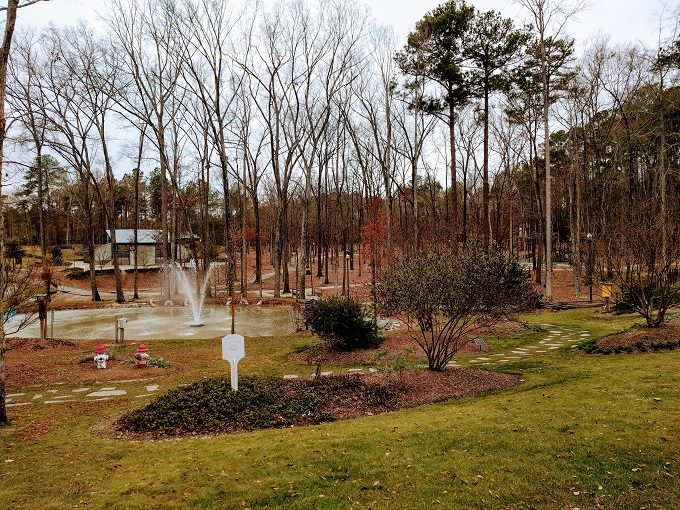 …and went on a free ranger walk to learn more about the Columbia Canal.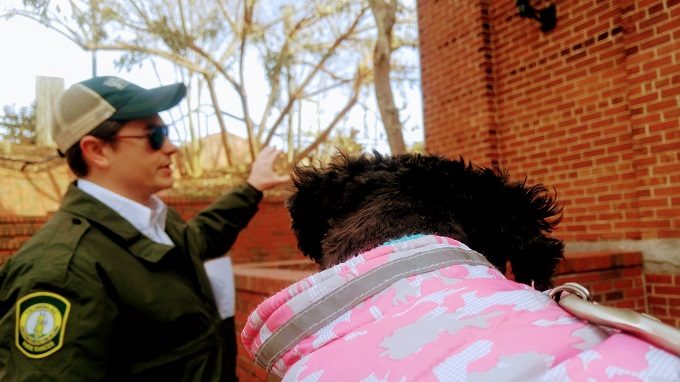 Other free stuff we did in Columbia included exploring Riverfront Park…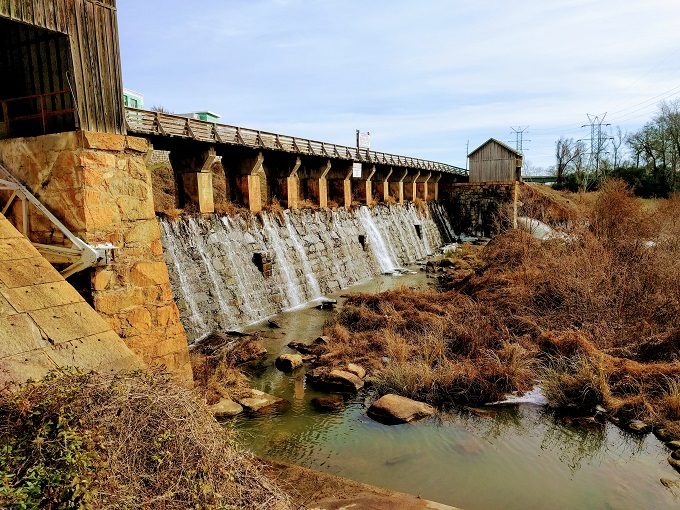 …took Truffles on several trips around Harbison Lake when we were staying next door…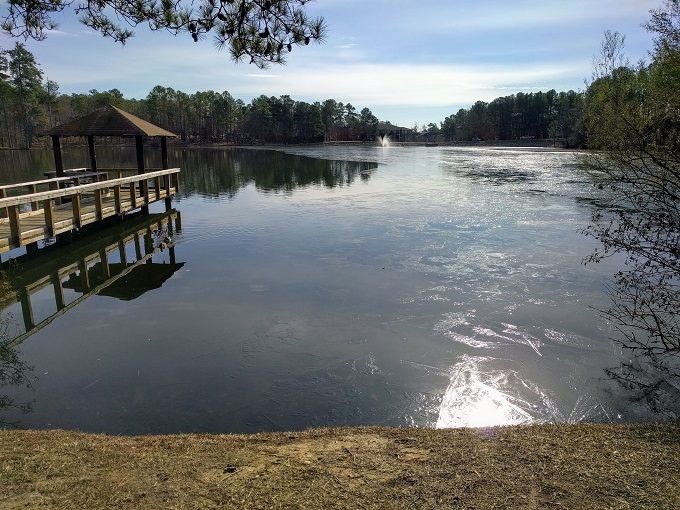 …and stopped outside the South Carolina State House on our way out of Columbia. You can get free tours of the State House, but we unfortunately didn't have time that day to take a tour.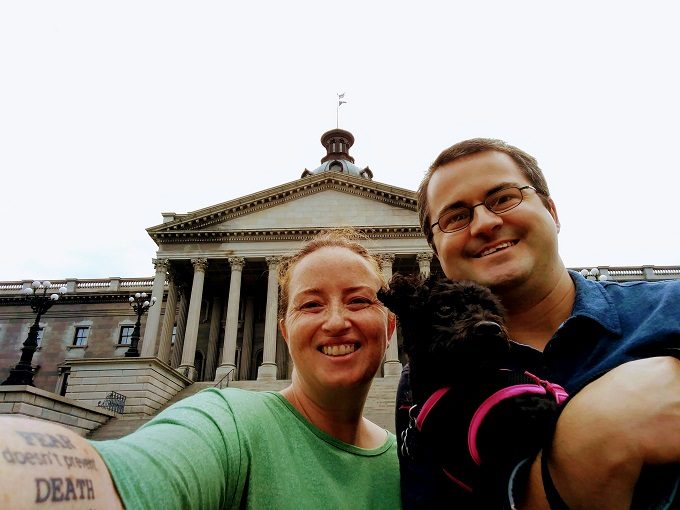 Non-Free Things To Do In Columbia SC
We didn't only do free stuff in Columbia though. One of our favorite activities was visiting Riverbanks Zoo & Garden where we got to feed giraffes. That only cost $2 on top of our entrance tickets, so it was great value.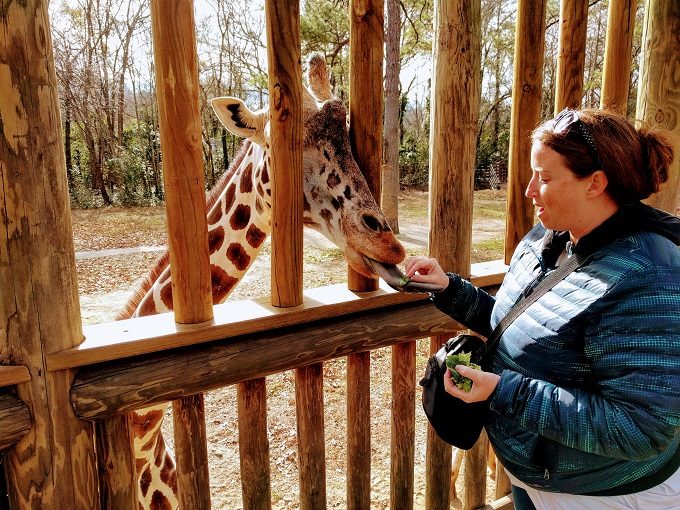 We also spent a morning and afternoon going on a tour of four historic homes.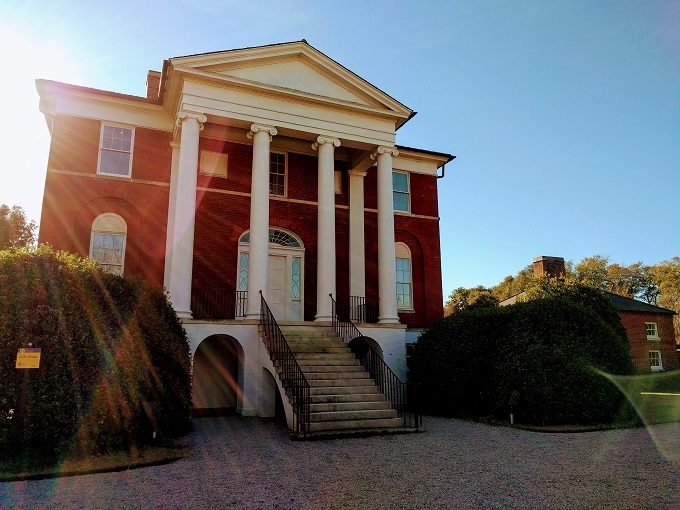 Another day we visited the South Carolina State Museum where I also got to experience my first ever planetarium show.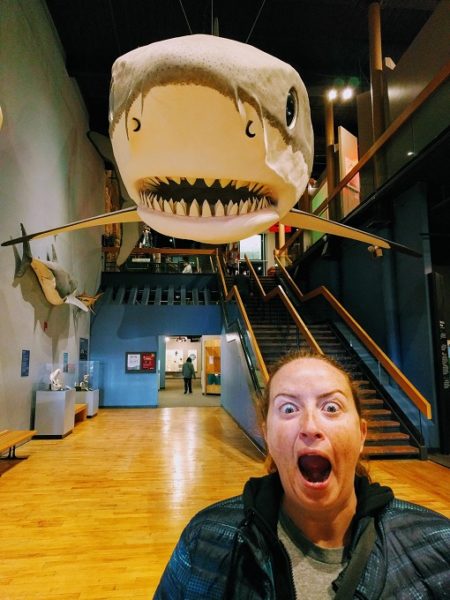 Just before leaving Columbia, we went for a walk at Harbison State Forest. In theory this would've been free, but you have to pay $5 to park there.
It seemed to be very popular with cyclists, so it's definitely worth checking out some of their trails if you're traveling with your bike.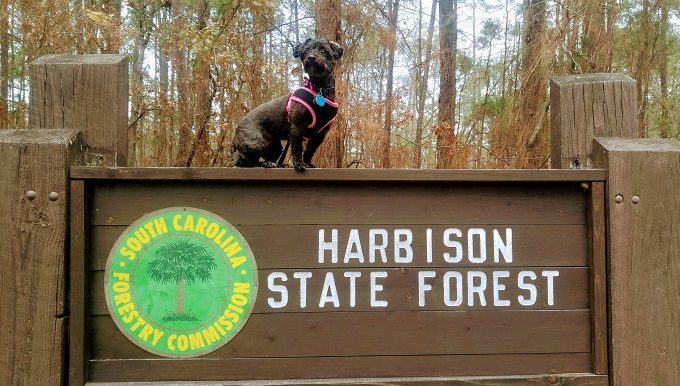 Places To Eat In Columbia SC
To try to stick to our budget, we didn't eat out that many times. We'd received several recommendations of places to eat in Columbia though, so we visited as many as we could.
First up was Pawley's which was featured on Diners, Drive-Ins and Dives. Their burgers were fairly good, but the service wasn't.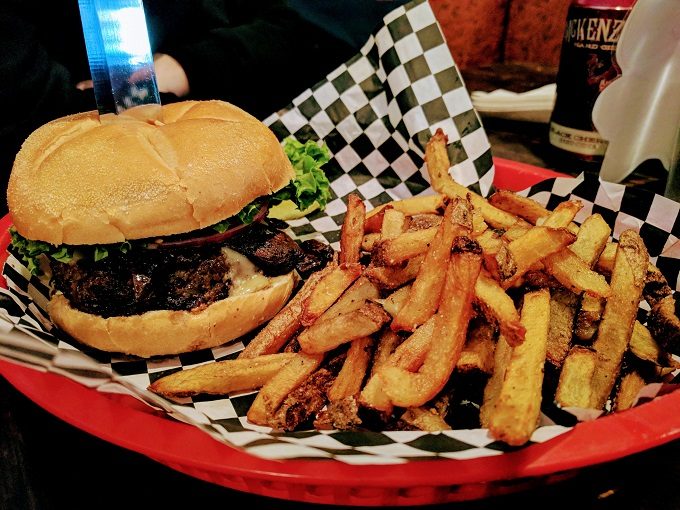 Much better was our take-out from Lizard's Thicket, a local chain. I got fried flounder and sides of potato salad, coleslaw and carrot & raisins. All of it was delicious and I wish we'd eaten there again.
We also went for 75c tacos at The Whig which were great, as was the beer. So great that it deserved its own post.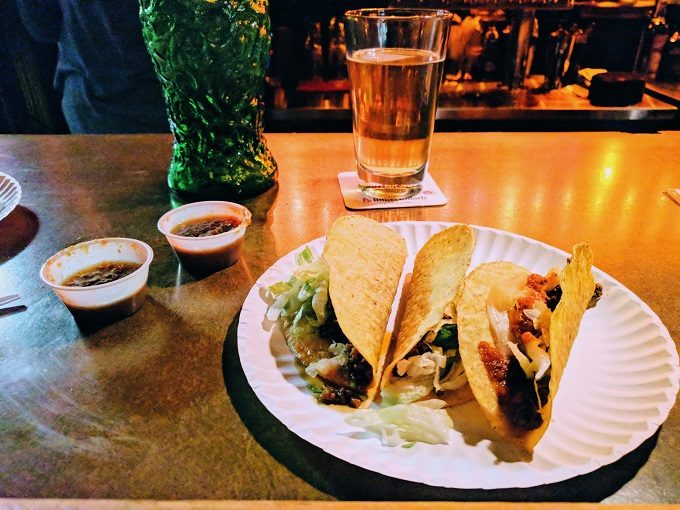 During our tour of historic homes, we didn't want to go too far for lunch. Our tour guide that morning suggested going for lunch at the nearby Spotted Salamander cafe. This was a great recommendation – their parsnip soup was tasty and Shae enjoyed her pomegranate mimosa.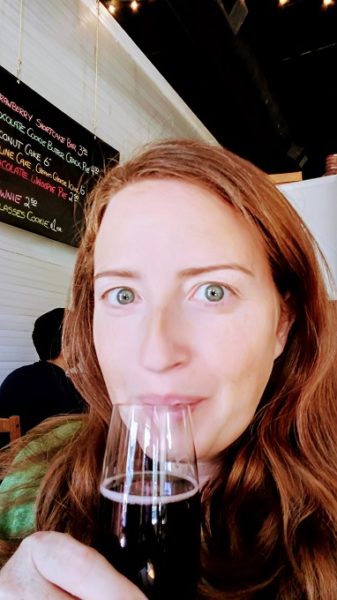 On our way out of Columbia we grabbed lunch at Zesto, another local chain. Their fried chicken was OK, although Shae enjoyed it more than me.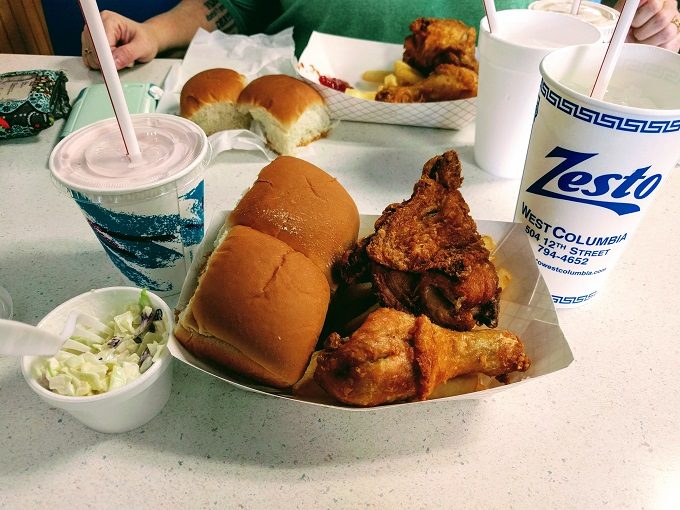 Where To Stay In Columbia SC
There are obviously a ton of hotels you can stay at in and around Columbia. We ended up staying at two different hotels, both of which were close to each other.
Our first five nights were at the Hyatt Place Columbia/Harbison. This was a great hotel but had borderline unusable Wi-Fi. That might not affect most people, but I need internet in order to work and so it proved to be an issue during our stay.
The good thing is that it's a category 1 hotel, so it only cost us 5,000 World of Hyatt points per night.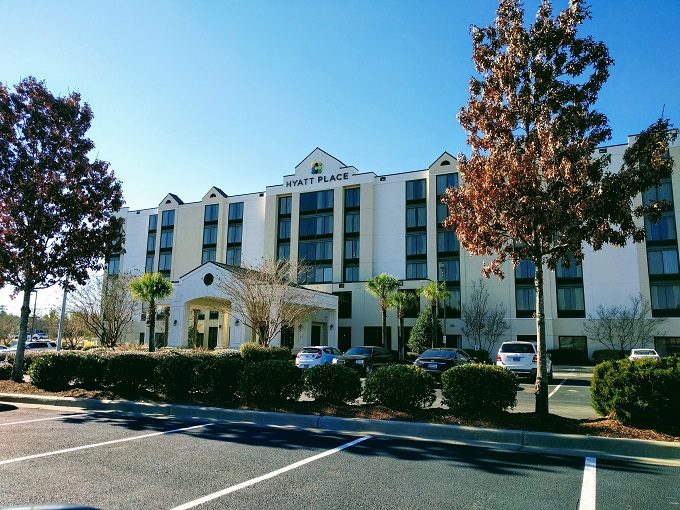 Our final five nights were at the Hampton Inn Columbia I-26/Harbison Blvd. This was an excellent hotel for all kinds of reasons – you can find out why in our full review.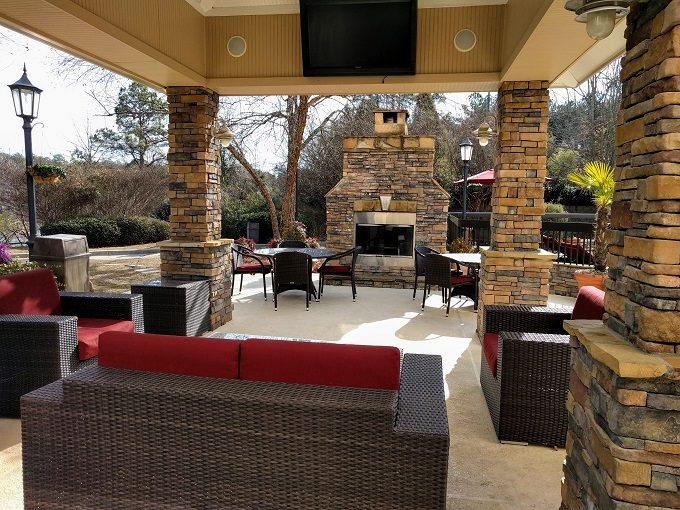 The Hampton Inn was also where we went undercover to perform our civic duty by correcting some terrible grammar.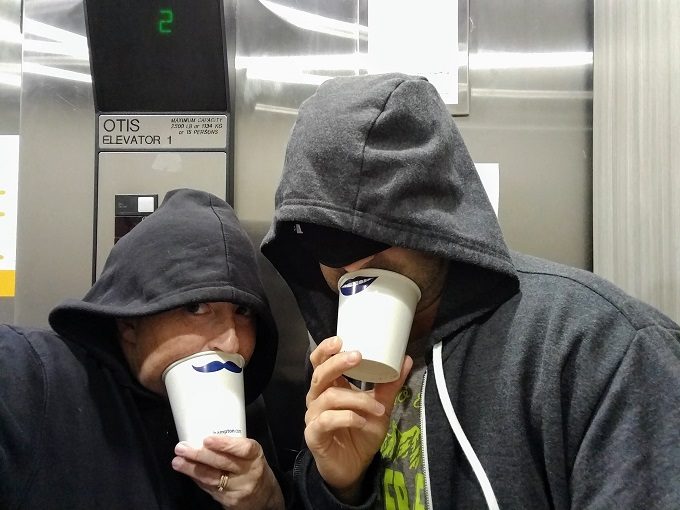 Truffles In Columbia SC
We tried to keep Truffles as active as possible while we were in Columbia so that she wouldn't be bored when we went out to non-dog friendly places. You can read about some of her experiences over on Truffles Travels.
Thanks to all the walks with new sights and smells, we managed to tire her out pretty well.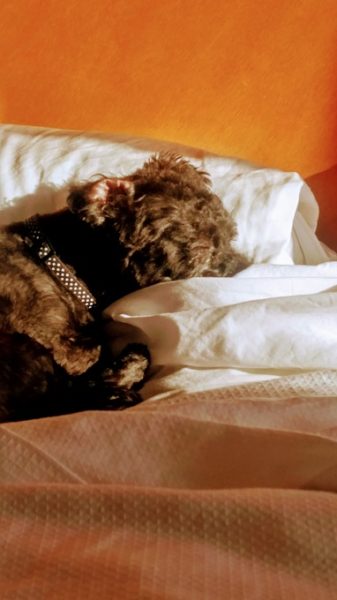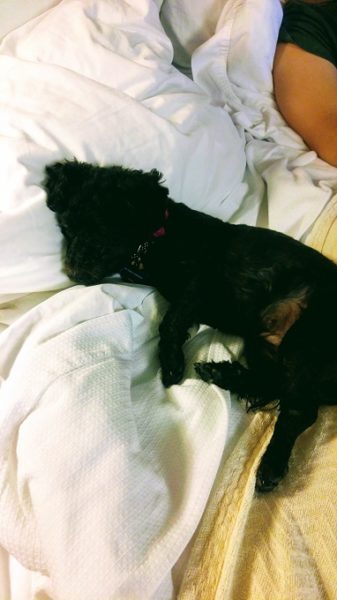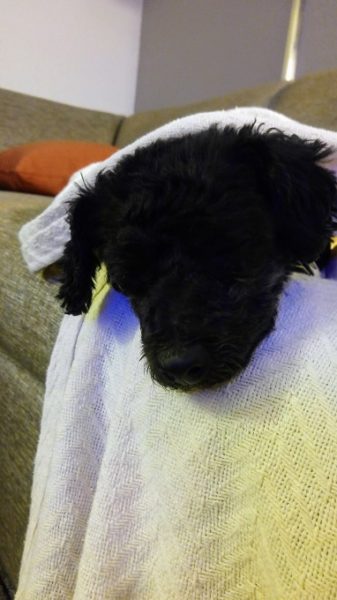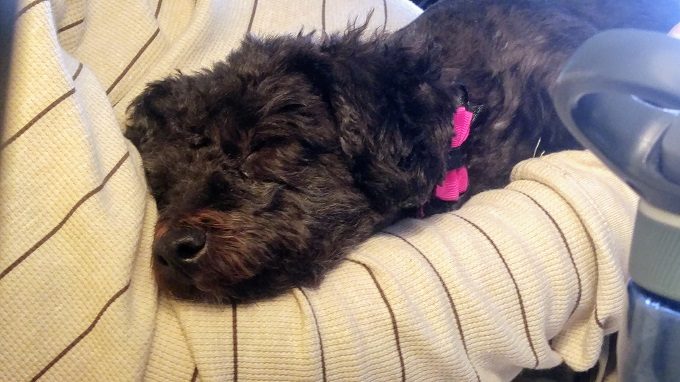 Question
Do you have any recommendations for where to stay, places to eat or things to do in Columbia, South Carolina? Let us know your tips in the comments below.