The third day of our Ireland road trip started with a quick drive from our B&B in Bunratty into Limerick.
As we've mentioned before, Mark and Megan (our friends we were traveling with) had set the challenge to see at least 12 castles in Ireland. Limerick is home to King John's Castle on the banks of the River Shannon, so off we went to check another castle off the list.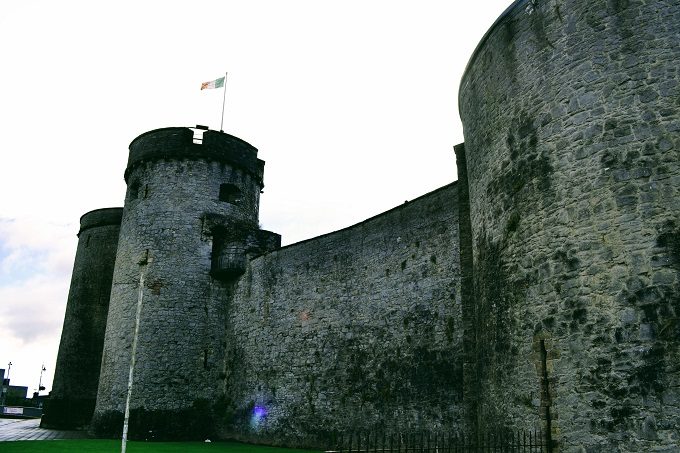 We only had a couple of things planned for that day – one in the early afternoon and one in the evening. However, they were quite far apart, so it was time to get back on the road.
It ended up being a day full of Ds…
Desmond Hall
Once we'd been driving for about 45 minutes, we spotted a sign for Desmond Hall which had a castle symbol next to it. This seemed like an easy opportunity to see another castle, although it took a little longer than expected to locate it and find somewhere to park.
It ended up being a fleeting visit as it was raining and we had to get back on the road, but Desmond Hall looked like it would've been a nice place to look round a little more.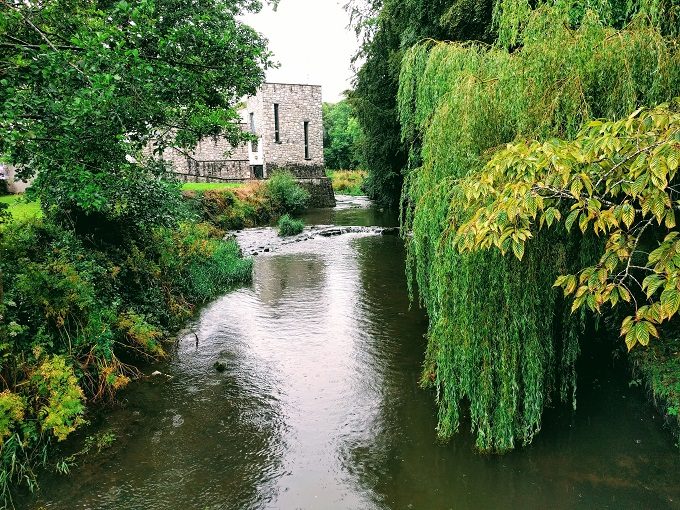 Dingle Peninsula
Our first destination was Dingle Peninsula which we'd heard was one of the most beautiful parts of Ireland. Mark and Megan had something planned there for Shae's birthday and it was a beautiful drive.
The journey from Bunratty to Dingle Peninsula took us along winding roads, up hills and into the low clouds. There was an area where you could pull off the road and park, so we took advantage of that because…well, here's why: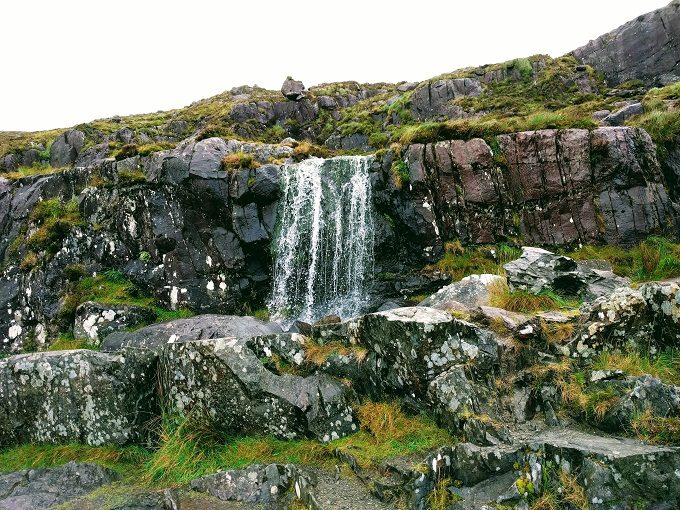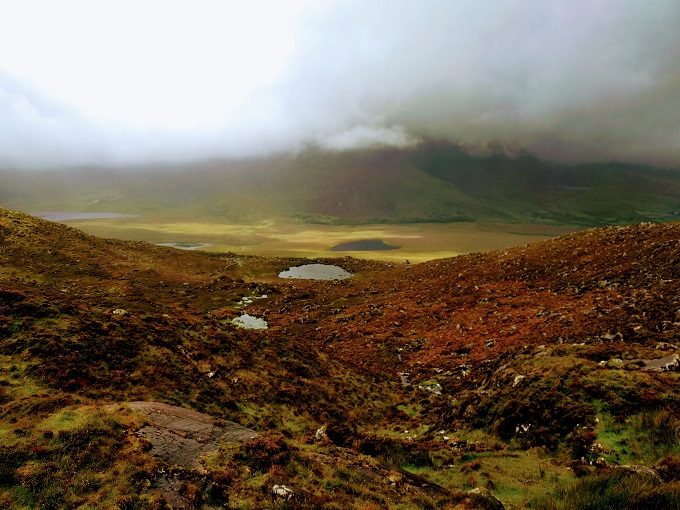 Dolphin
The reason we were heading to Dingle was because the birthday present Mark and Megan had arranged for Shae was a Fungie boat tour.
In case you're wondering what a Fungie is, it's less of what and more of who. That's because Fungie is a dolphin that lives in Dingle Bay.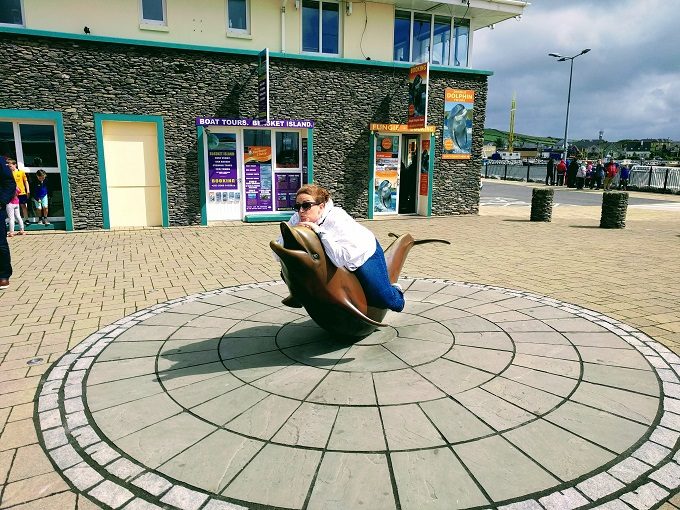 We set out on the boat tour and were searching for Fungie for a little while. Seeing as we couldn't spot him at first, it gave us an opportunity to enjoy the landscape of Dingle Bay.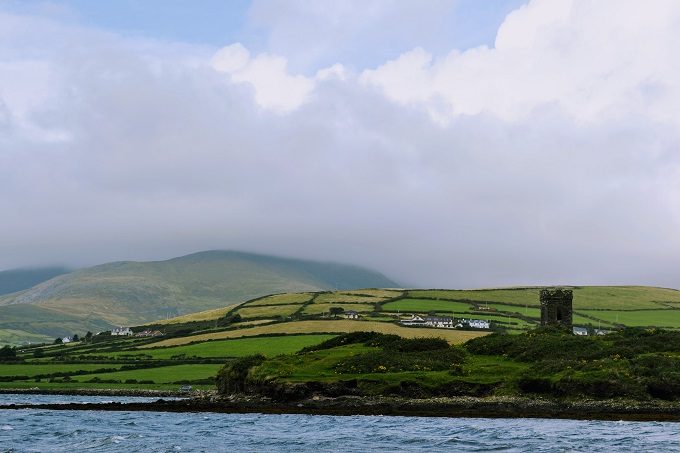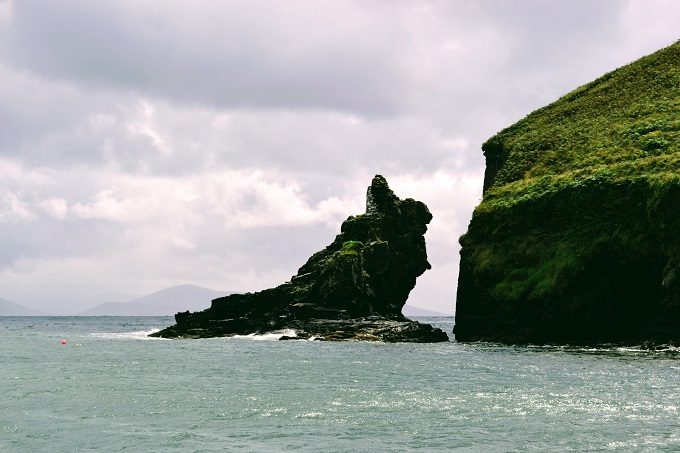 Eventually though, the elusive Fungie was spotted.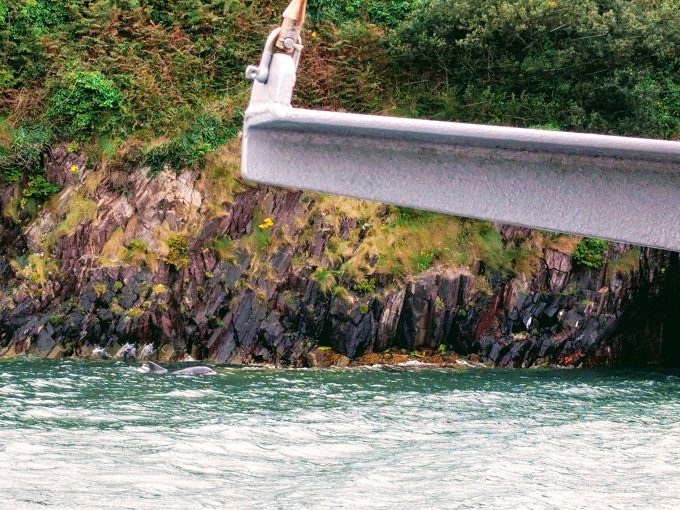 The boat went up and down the harbor to follow Fungie, so we sometimes found ourselves alongside him.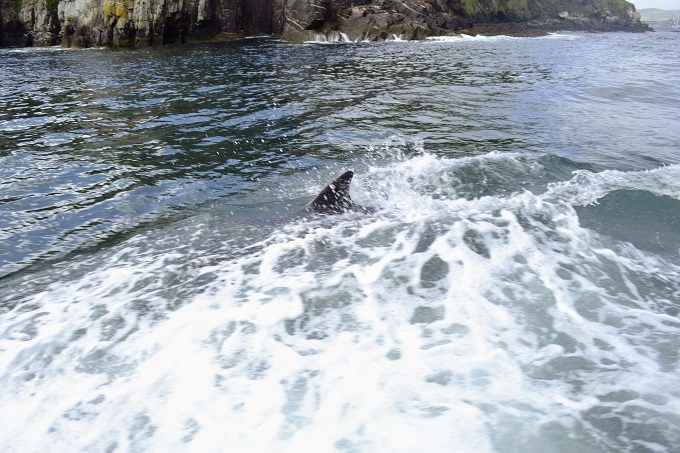 It was hard to get photos of him, as by the time he'd popped his head out of the water and we'd clicked to take a photo, he was on his way back underwater.
In the end, I gave up trying to take photos and just enjoyed the experience instead.
Driving
Once the tour was over, we hurried back to the car as we had to get on our way to Kinsale. I'd booked us in at an Airbnb for the night there and so we needed to get checked in before heading back out for our evening activity.
That evening's activity was another surprise for Shae – a night time ocean kayaking experience which was her birthday present from my family.
When scheduling the day though, I hadn't quite appreciated how much driving we'd be doing:
Bunratty to Dingle Bay = 2.5 hours
Dingle Bay to Kinsale = 2.5 hours
Kinsale to kayaking = 1.5 hours
Kayaking to Kinsale = 1.5 hours
Yep, I'd somehow planned for us to spend at least 8 hours in the car. I know this was meant to be a road trip around Ireland, but 8 hours would've been a bit much.
Still, there wasn't much we could do, so we made our way to Kinsale as quickly as possible.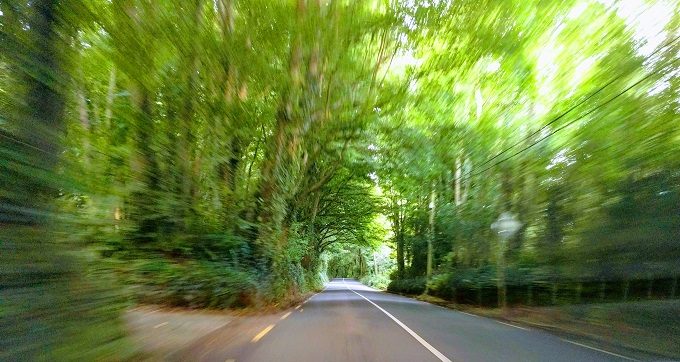 It became evident that we were going to end up being late for kayaking – possibly even too late. Even worse, it had already been paid for and was non-refundable.
We got lucky though. When calling the kayaking company to let them know we'd be late, they advised that the trip had been cancelled because of how choppy the water was (the after effects of Hurricane Gert had made their way across the Atlantic). Because they were the ones cancelling the trip, it was refundable – yay!
Although it was a little disappointing that we wouldn't get to go kayaking, it was also a huge relief. We'd all been stressed about the timing of everything, so this meant we could relax, check in at our Airbnb and get some food.
Dining
We finally arrived in Kinsale at about 7:45pm. It was a little bit of a struggle to find our Airbnb, but the owner came to meet us and led us up the road to the house.
It was in a beautiful setting with rolling hills and cows grazing in nearby fields.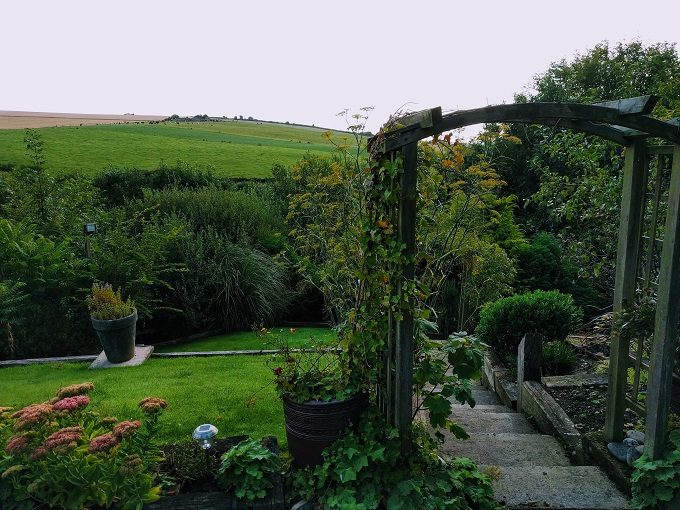 The owner was very friendly and let us know that Kinsale is the food capital of Ireland, giving us several suggestions of places to eat.
After spending a little time resting and freshening up, we headed down into Kinsale town.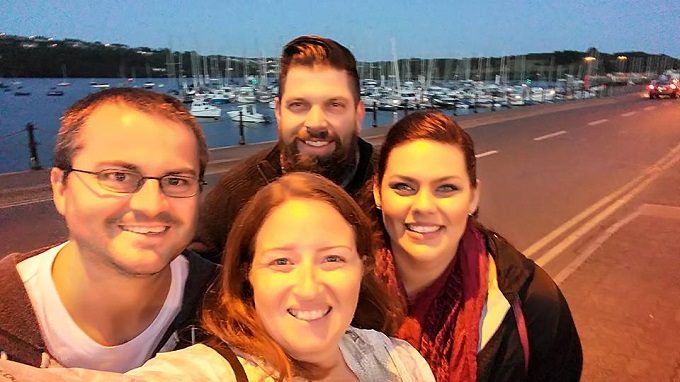 It took about half an hour to find a parking space in Kinsale as it was a Friday night. By this time, it was 9:15pm and we were ravenous.
We went into a restaurant to ask about a table, but they didn't seat any new guests after 9pm. Another restaurant said the same thing. As did another.
Just when it seemed like we'd have to drag our skeletal remains to a gas station if we wanted any food, that final restaurant (Dino's) mentioned that although they weren't seating anyone, we could get take-out from their restaurant next door.
So we walked the few steps from Dino's Restaurant to Dino's Take Away. This was a blessing in disguise as it meant we could take the food back to our house for the night and chill out.
We all ordered fish and chips but got our chips in different ways. Mark and Megan went for standard chips, I ordered chips in curry sauce while Shae got chips in garlic sauce topped with a mound of grated cheese.
It might not look amazing, but it all tasted so good!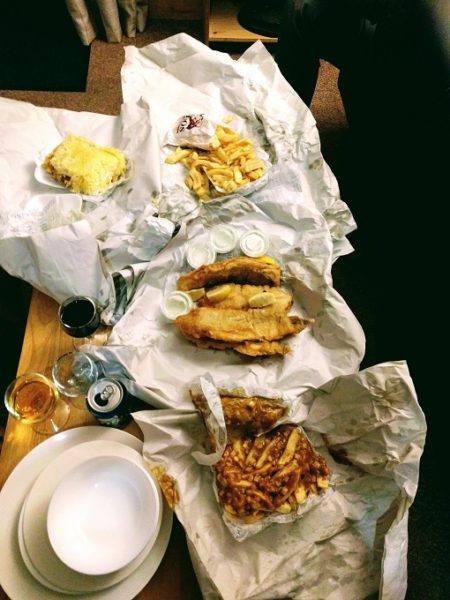 I think we were all glad for the day to be over by the time we finished eating, so after staying up to chat for a little while, we all headed to bed to rest up for the next day's adventures.
Ireland Road Trip
Here's everything else that we got up to in Ireland:
Day 3: Desmond, Dingle, Dolphin, Driving And Dining