As much as we like to be prepared when traveling, there are plenty of things we don't learn until we arrive at our destination.
On our recent road trip around Ireland, there were several things we didn't know up front and only learned as the trip progressed.
If you're planning a visit to Ireland, learn from our experiences and mistakes so that you don't have the same problems.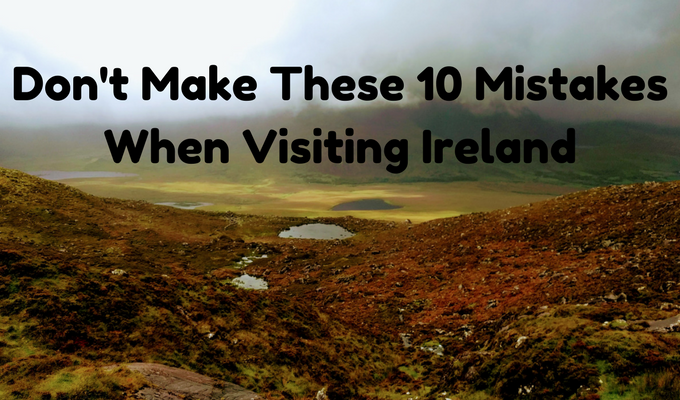 1) Buy Tickets In Advance
If there's anything you know you definitely want to do, it can be best to book ahead of time. We did this with some of our activities like the Bunratty Castle medieval banquet, but neglected to book ourselves in for Kilmainham Gaol Museum in Dublin. We took a taxi up to the museum, only to find out they were sold out for the rest of the day.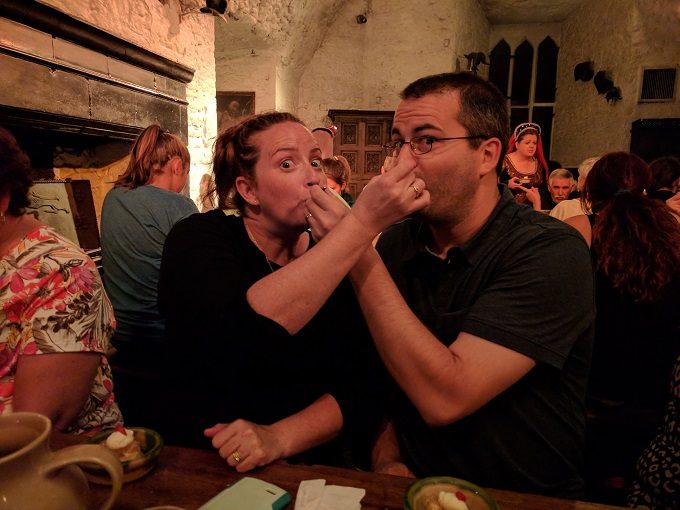 2) Don't Rely On American Express
Living in the US, I'm used to Amex cards being pretty widely accepted nowadays. In Ireland though, there only seemed to be one or two places that accepted them – everywhere else required Visa or Mastercard.
We had plenty of card options with us and so it didn't negatively impact our trip, but it would be a shame to arrive in Ireland (or somewhere else), only to find that your sole payment method isn't accepted.
3) Bring Cash For Tipping
When eating out in the US, the credit card slip always provides space to add a tip. We found that to be rarely the case in Ireland, so if you want to tip then you have to leave cash.
4) Be Realistic With Timing
On day 3 of our trip, I'd not paid attention to how far apart all our activities were that day. Even though Ireland's not an enormous country, I somehow had us down for 8 hours of driving that day.
5) Allow Time For Serendipity
Due to all the driving we had to do on our third day in Ireland (see point 4 above), we didn't have time to stop anywhere that day to explore.
I'm therefore pretty sure we zoomed past some cool stuff that would've been worth seeing. Contrast that to when we weren't in such a hurry – we had time to explore places like Kilmacduagh Monastery and Quin Abbey.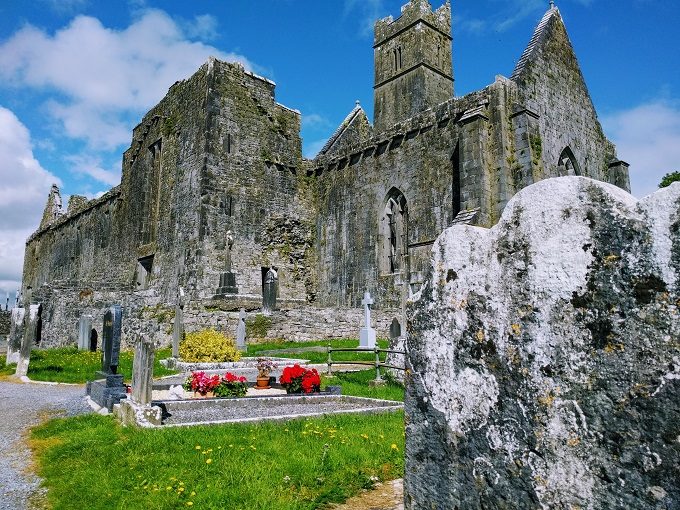 6) Eat Before 9pm In Kinsale
When we stayed overnight in Kinsale, the Airbnb owner informed us that Kinsale was the culinary capital of Ireland. We got down into the town at 9pm which is apparently the time most of the restaurants stop seating new guests.
Thankfully we didn't go hungry as we were able to get takeout fish and chips.
7) Check Parking Garage Opening And Closing Times
This was a weird scenario we'd never come across before. In Kinsale, we entered a parking garage at 8:57pm and found a parking spot. We went to check the cost and noticed a sign that said the garage closed  for exiting at 9pm and didn't reopen until something like 7am.
Not wanting to be locked in, we ran back to the car and tried to leave. Except it was exactly 9pm at that point and the exit was blocked.
So we did what any law-abiding tourists would do. We drove the wrong way round the parking lot and exited through the entrance which was still open.
The same thing almost happened in Dublin. The parking garage where we left our car didn't open until 7am. Thankfully that's the time we needed to leave, but we'd have been stuck if we needed to get to the airport any earlier that morning.
8) Talk To Locals
I'm more of an introvert, so I don't make a habit of randomly talking to strangers. Mark, on the other hand, is the opposite extreme – he'll talk to everyone.
That had many benefits, especially because it meant we got the inside scoop from locals of where to eat, where to visit, the history of Moydrum Castle, etc.
So be like Mark and get chatting. Or take the easy route and travel with your own version of Mark so that they can do all the extrovert stuff 😉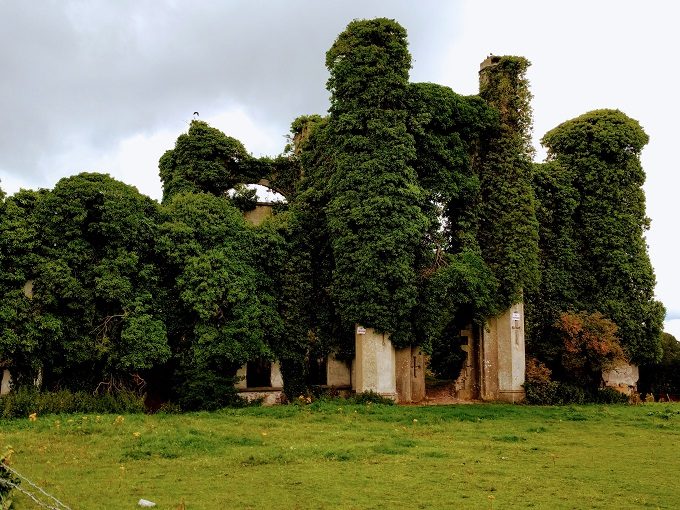 9) Be Aware Of Narrow Roads
I grew up in the UK and Shae lived there for five years, so we're both used to driving on narrow roads.
It still takes some time getting used to it again though, especially because you're also on the other side of the road and on the other side of the car.
Ireland's narrow roads were therefore a large factor in why one of us *cough*Shae*cough* drove a little too close to the curb and got us a couple of flat tires.
10) Use Global Entry If You Have It
At Dublin airport, you clear US security in Dublin rather than your destination airport, saving you time at the other end.
Both Shae and I have Global Entry which means we clear security even more quickly. One of us *cough*me*cough* went through the wrong line though, meaning it took much longer for us to get through.
Question
Those are some of our mistakes and things we learned while in Ireland. How about you though – have you made any mistakes when visiting Ireland? Or do you have any other tips for people visiting the Emerald Isle?
Let us know in the comments below.
Ireland Road Trip
Here's everything else that we got up to in Ireland:
Don't Make These 10 Mistakes When Visiting Ireland