We have a surprising amount of paperwork.
Despite trying to deal with all our paperwork electronically, we've still gathered enough of it to fill two drawers of a filing cabinet.
Quite a lot of that has been tax returns over the years, but I'd also filed away all kinds of other stuff. Mortgage info, homeowners insurance paperwork, instruction manuals and lots more.
A lot of this paperwork isn't needed anymore which made it a perfect nominee for this week's Extreme Minimalism. As it's week 16, we had to find 48 items to get rid of.
I could've easily cheated with this and counted 48 pieces of paperwork for this week and had enough left over for at least two or three more weeks of minimalism.
Instead of doing that, I grouped the paperwork in folders by category. Receipts, old apartment lease, car lease from years ago, payslips from ages ago, etc.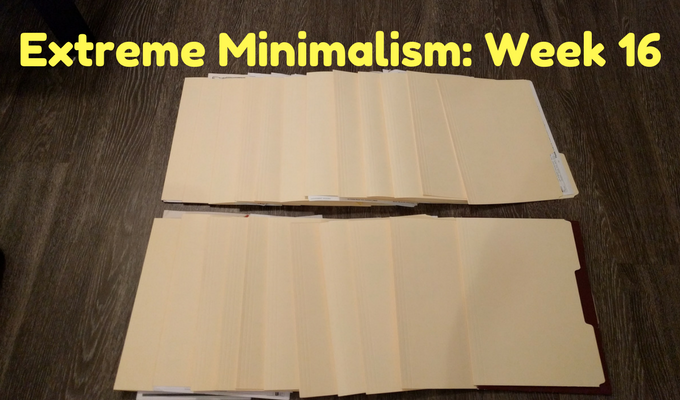 There ended up being 23 folders, so I needed to find 25 more items. Shae had already put a few items in a box, so a few more minutes of rummaging around brought that total to 25.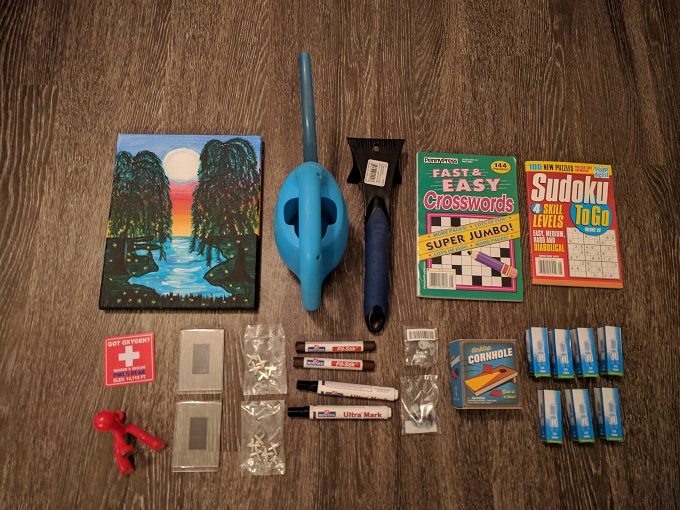 Clockwise from top-left there's:
Small painting
Watering can
Windshield ice scraper
2 puzzle books
7 small light bulbs for a bedside lamp
Desktop cornhole game
2 sets of headphone earpieces
4 sticks for covering furniture blemishes
2 packs of shelf holders
4 fridge magnets
You can follow our entire Extreme Minimalism process with all the posts below:
Week 16: Paperwork Edition – 48 items