I can't believe November's already here. That means it's only four weeks until we head off to New Zealand and Australia and two months until we leave on our 5 year, 50 state road trip.
Despite us minimizing our possessions over the past 4-5 months as part of our Extreme Minimalism challenge, we still have a surprising amount of stuff.
On the one hand that's a bad thing as it means we still have a ton of items to sort through. On the other hand, it makes our weekly minimalism challenge a little easier as we won't be keeping most of it.
When it comes to clothing on the road trip, we're trying to confine ourselves to one carry-on suitcase each. We'll then likely have another small suitcase for seasonal clothes like winter coats, sweaters, etc. that'll sit in the trunk until they're needed.
Shae and I share a medium-sized closet, but that's still far more clothing than we need. It's also far more than we'll be able to fit in a couple of carry-on suitcases.
That meant Shae spent Sunday afternoon going through her clothes to start getting rid of some of them. It's week 20 which meant that she needed to pick out 60 items. The apparel theme is also why this week's the Nakey Edition 😉
Here's what's left our apartment this week: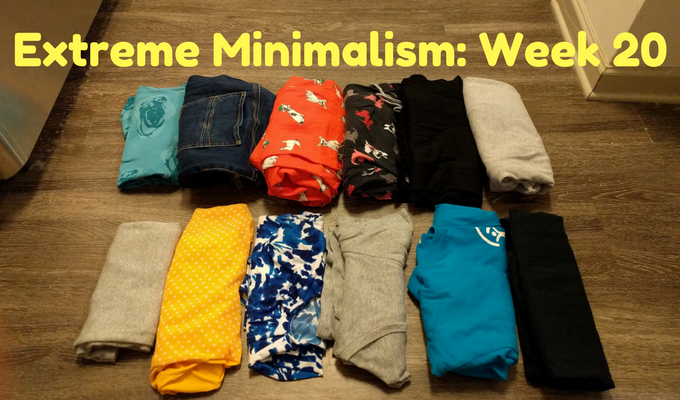 First up there was:
1 pair of LulaRoe leggings
1 pair of jeans
3 pairs of pajama bottoms
1 pair of jogging bottoms
6 T-shirts / tanks / other tops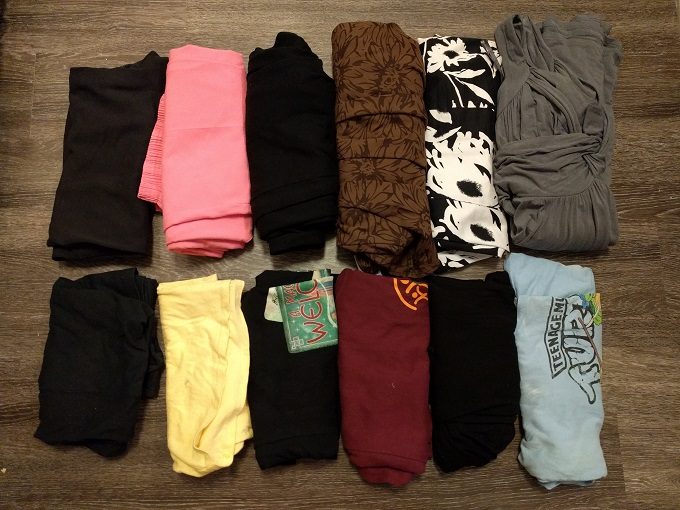 Next up there was:
3 pairs of pants
2 dresses
1 skirt
6 T-shirts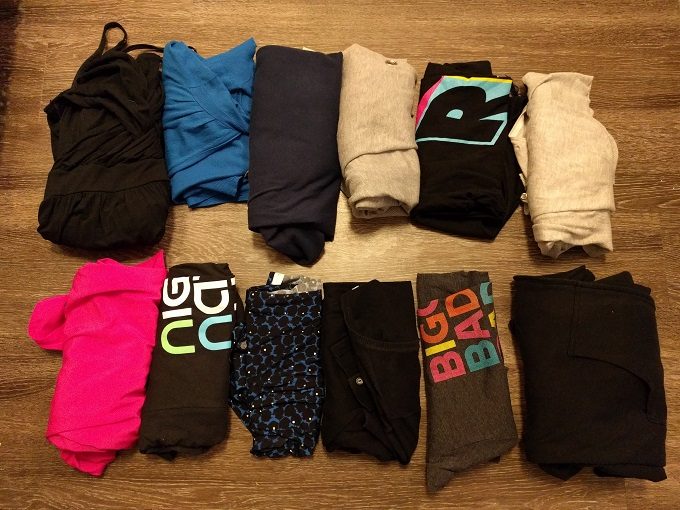 We then had:
1 dress
2 cardigans
1 jacket
1 shirt
7 other T-shirts and tops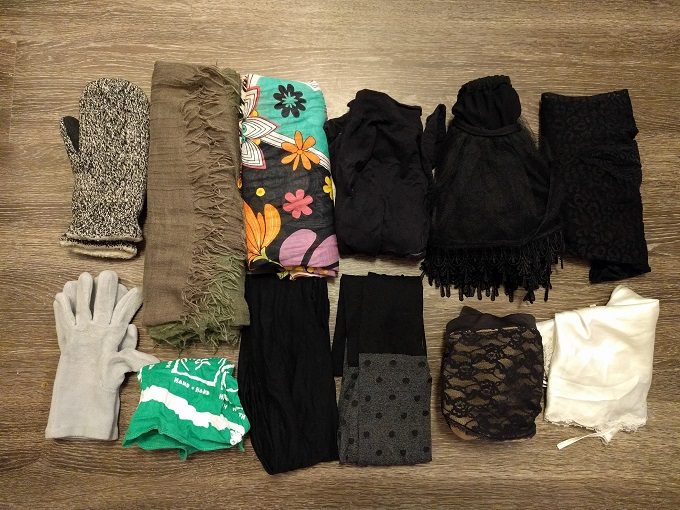 The next set of items was:
2 pairs of gloves
2 scarves
1 bandana
3 pairs of tights
1 Halloween tutu
1 bra
2 nightgowns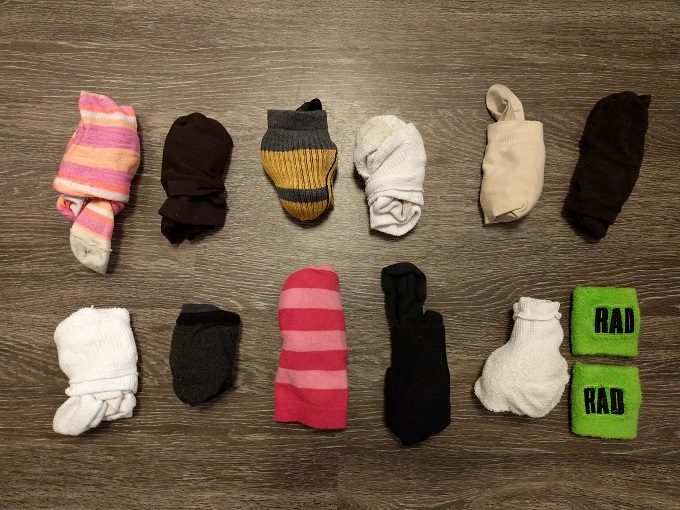 And to round it all off there was:
11 pairs of socks
1 pair of wristbands
Despite all that, Shae still has more clothing to get rid of, plus I have to go through all my stuff. There's therefore a good chance that week 21 will be the "Still Nakey" edition!
You can follow our entire Extreme Minimalism process with all the posts below:
Week 20: Nakey Edition – 60 items