After spending the day in Beaufort, South Carolina we made our way on to Myrtle Beach.
We visited in January and the weather wasn't great, so we didn't experience it during the peak summer season. We still managed to find some fun along the way though, so here's what we got up to in Myrtle Beach, South Carolina.
1) Broadway At The Beach
We'd had a couple of friends suggest that we needed to visit Broadway At The Beach. That's all we knew about it and so I was expecting a large boardwalk area at the beach with all kinds of shops.
I was wrong. Sort of.
Broadway At The Beach is actually set back from a mile from the beach. It reminded me of a large open air shopping center crossed with Las Vegas. As it's outdoors, Truffles got to come along, so she enjoyed having a sniff around.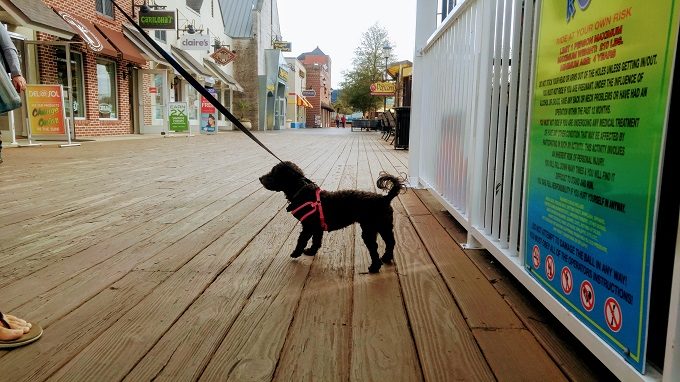 2) Wyndham Timeshare Presentation
While at Broadway At The Beach, we were invited to a Wyndham timeshare presentation. Check out my post at Frequent Miler to find out how it went.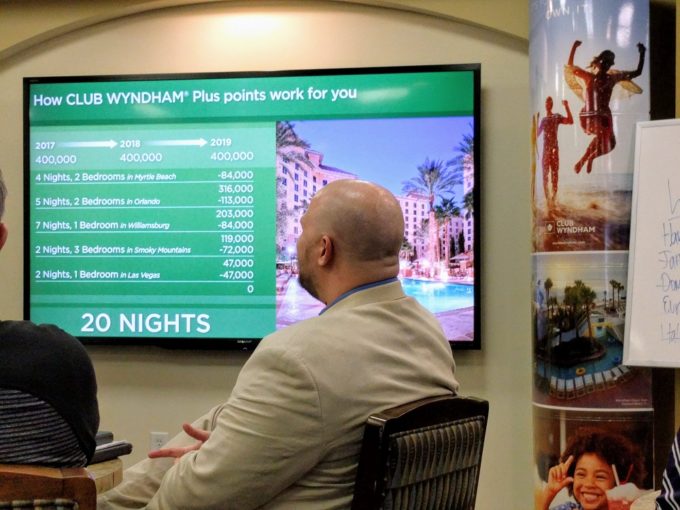 3) Dinner At Socastee Station
Bog balls, ribs, cheesecake balls and more – we had a great meal at Socastee Station. And one of us got ID'd for a drink and one of us didn't – check out our review of Socastee Station to see which of us looks younger.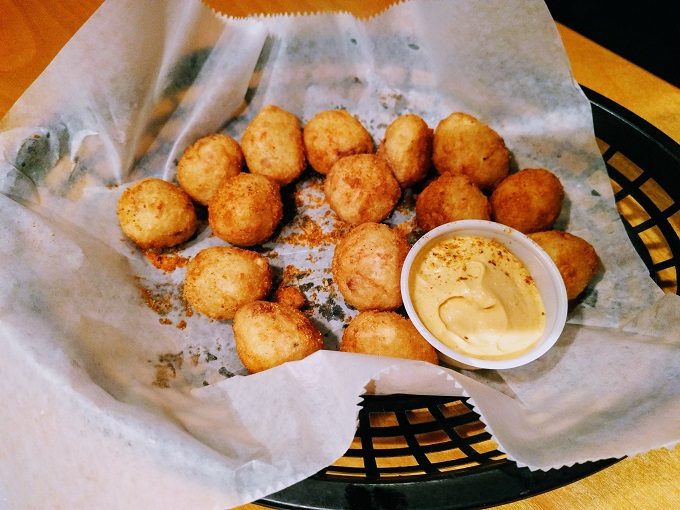 4) The Beach
It wasn't warm or sunny during our three days in Myrtle Beach, so we didn't get to enjoy the beach as much as we would've like (that's our fault for visiting in January.)
Still, it's always nice to walk along a beach, so we took a (very quick) stroll on the beach to say that we'd done it!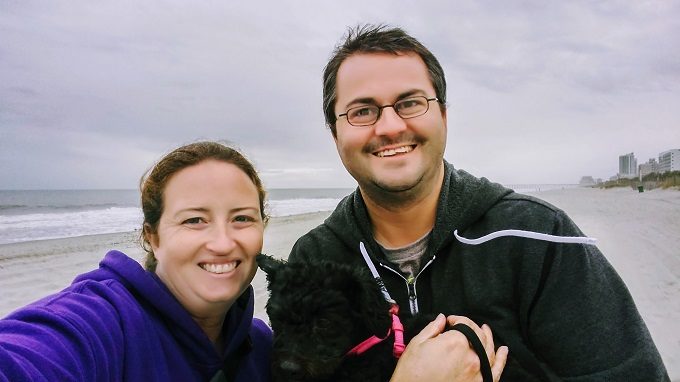 5) Ripley's Believe It or Not! Odditorium
There was a deal on both Groupon and Living Social for Ripley's Believe It or Not! Odditorium. For $32 (including a $5 Amex offer), we could get two tickets to the Odditorium, as well as two tickets to one of the other Ripley's attractions at the beach (not including the aquarium.)
Buying those tickets separately would normally cost $49.96, so that seemed like it gave pretty good value.
The Odditorium was worth visiting, but it's not worth paying full price, especially if you're paying for a large group of you. Some sections we passed through quickly, but others were very fun and interesting.
We measured ourselves against the world's tallest man…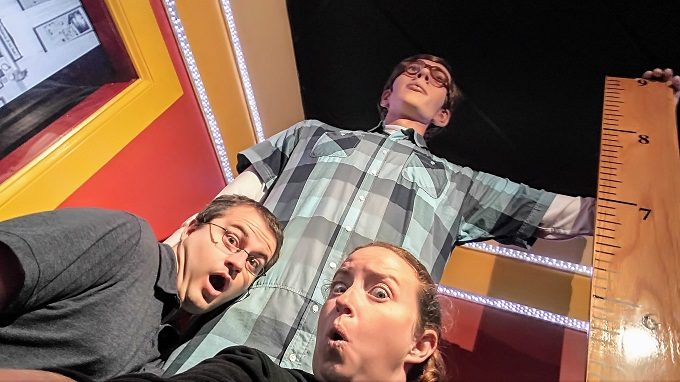 …saw some biblical art which was created by someone writing down the Gospel of John…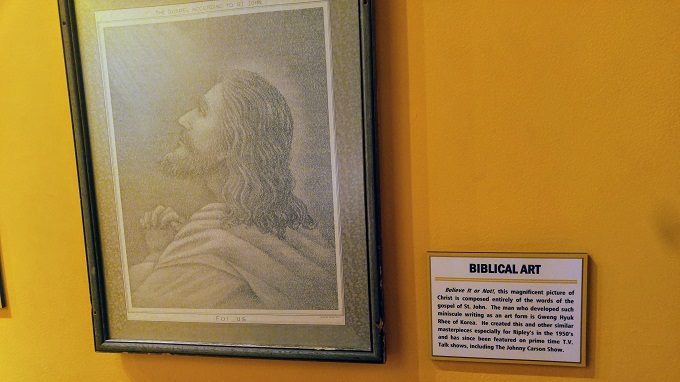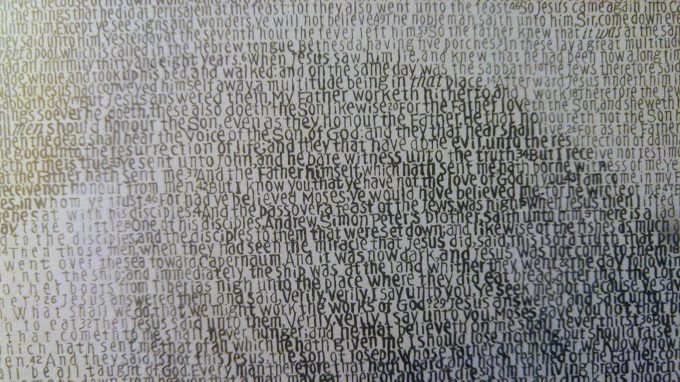 …and got to play the world's largest game of Pac-Man (this is $1 per game at the end of the tour.)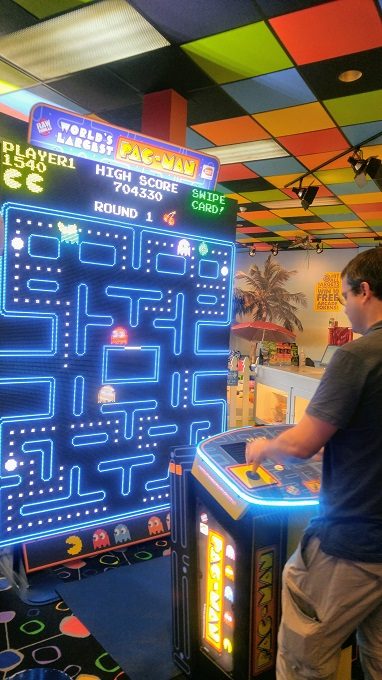 6) Ripley's Mirror Maze
I mentioned earlier that our tickets included the Odditorium and one other attraction. We decided to go for the Mirror Maze, along with a group of four others who seemed to be stoned off their faces.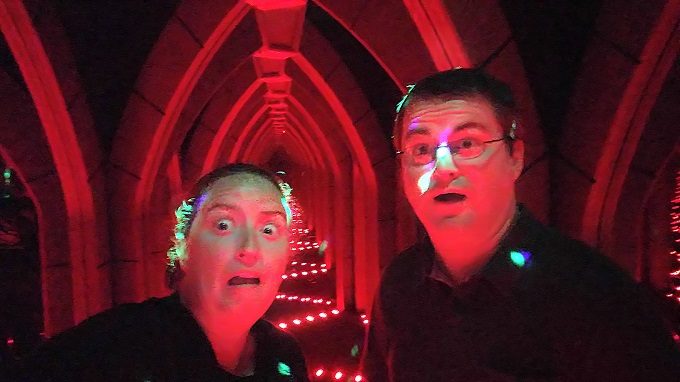 Shae was following me around and didn't realize that I was using the guaranteed method of finding your way through a maze, so she was a little gutted that we didn't just randomly find our way to the end!
(n.b. The secret to finding your way through a maze is to follow the wall along one side as it'll always lead you to the end.)
7) Our Accommodation
We booked our accommodation through Airbnb and had a great stay with Joe. He was a very friendly host, we had a comfortable bed and Joe had an incredibly sweet dog called Cameron.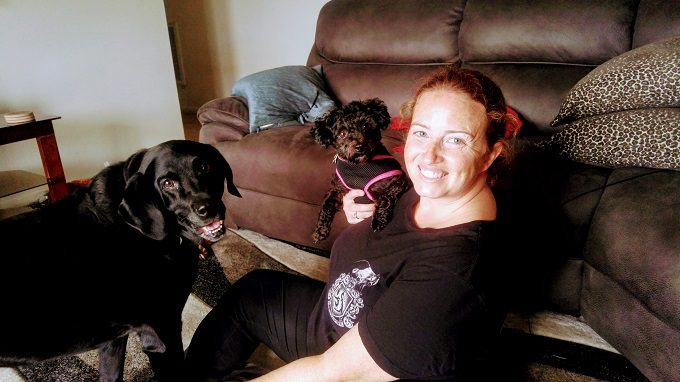 8) Traveler's Chapel
We visited the Smallest Church in America a couple of months ago. On our way out of Myrtle Beach, we quickly stopped at the Traveler's Chapel which is presumably a slightly larger church.
Unfortunately it was locked, so we just took a couple of photos from the outside before moving on to our next destination – Greenville, SC.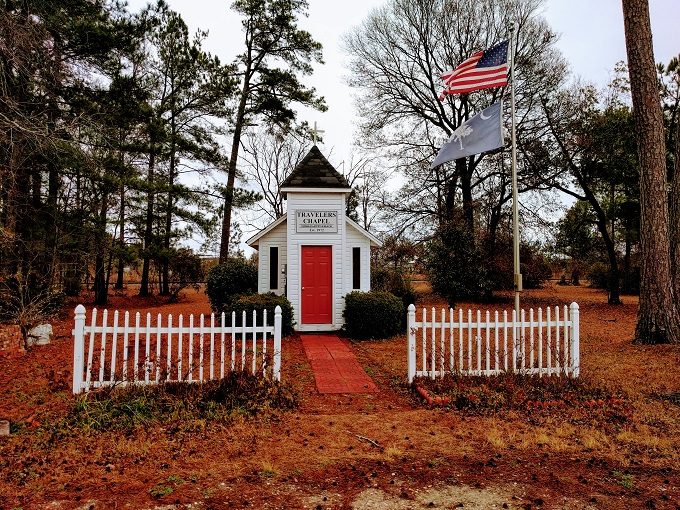 Question
That's what we got up to in Myrtle Beach, South Carolina, but what are your favorite things to do there? Let us know in the comments below.