World of Hyatt is the loyalty scheme for all of Hyatt Hotels' brands which include Hyatt, Hyatt Place, Hyatt Regency and Grand Hyatt.
There are a number of opportunities to increase your World of Hyatt points balance, as well as some ways that you can redeem those points to make them go further.
We'll be using these methods on our 5 year, 50 state road trip to help reduce our travel costs. To help reduce your own travel costs, here's our guide to earning the most free nights with Hyatt.
Earning Points
1) Hyatt Credit Card
I've written before about why it's worth getting the Hyatt credit card, so I won't go over all those reasons again. I'll quickly touch on a couple of ways it helps you earn more points though:
Signup Bonus – the signup bonus used to be two free nights at any Hyatt hotel. That recently changed so the standard signup is now 40,000 points after meeting the minimum spend requirement.
10% Bonus Points – the card comes with Discoverist status which earns you a 10% bonus on base points for paid stays.
2) Chase Ultimate Rewards Credit Cards
World of Hyatt is one of the transfer partners of Chase Ultimate Rewards (UR). Ultimate Rewards is the points scheme Chase uses and can be earned with cards such as the Sapphire Reserve, Sapphire Preferred, Ink Preferred, Freedom and Freedom Unlimited.
One thing to note is that you need a premium UR card in order to transfer to travel partners. The premium cards are the ones with annual fees such as the Sapphire Reserve and Ink Preferred. The Freedom and Freedom Unlimited cards have no annual fee and so, by themselves, can't have their UR transferred to Hyatt.
However, if you have one of the Freedom cards AND a premium card, you can move your UR from the Freedom card to the premium card's UR balance and then transfer to Hyatt.
This can be a great way to increase your balance of Hyatt points. For example, the standard signup bonus on the Chase Ink Preferred credit card is 80,000. These can be transferred 1:1 to Hyatt which means you'd have 80,000 World of Hyatt points.
3) Register For Promotions
Hyatt frequently have some kind of promotion running, although they don't tend to be as lucrative as promos like IHG's Accelerate program.
It's always worth registering for their promotions though to ensure you don't leave any points on the table.
Redeeming Points
There are a few ways you can stretch your points to get the most free hotel stays with Hyatt:
1) Redeem For Category 1 Hotels
Hyatt have more than 130 category 1 hotels in the US. They're spread across 32 states and only cost 5,000 points per night to book.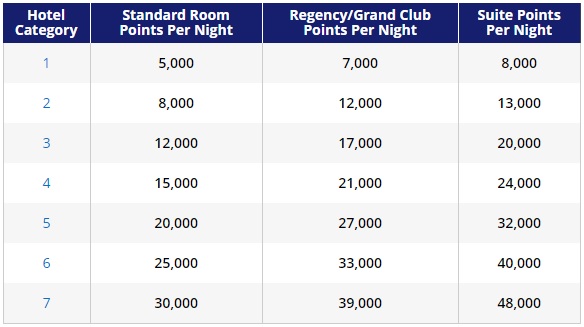 That means the 40,000 point signup bonus from the Hyatt credit card can be redeemed for 8 free nights. Alternatively, if you earned 80,000 Ultimate Rewards from the Chase Ink Preferred credit card, those could be transferred to Hyatt for 16 free nights in a category 1 hotel.
Most of their US category 1 hotels are "only" Hyatt Places, but in my experience they're still great hotels. They have comfortable beds, large rooms, corner sofas and free breakfast. Most of them are also pet-friendly which is helpful seeing as we're traveling with our dog Truffles.
2) 10% Point Rebate
For at least the last two years, Hyatt have offered a special promotion for their credit cardholders. This came in the form of a 10% points rebate for any stays booked between certain dates.
In 2017, the promotion period was from June 1 to September 5, so it was perfect if you were redeeming points for stays during the summer.
If you're planning any summer travel in future years and have their credit card, it might therefore be worth holding off on booking stays at Hyatt properties until May or June when they'll hopefully run the promotion again.
3) Points + Cash
Hyatt offer a Points + Cash option when booking standard rooms that require half the number of points along with a cash co-pay.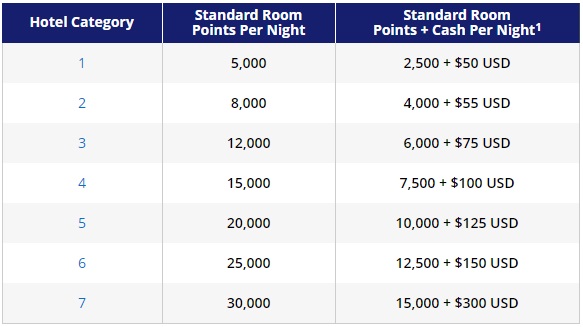 The downside to this option is that it means your stay isn't free. There are a couple of benefits for paying with a mix of Points + Cash though:
Your points will stretch further.
Points + Cash bookings count towards status whereas straight reward night bookings don't.
Other Posts In This Series
Check out the other posts in this series to find out how to earn the most free hotel nights at:
Question
Do you know of any other great ways to earn more World of Hyatt points? Or do you have any tips for making your points go further to get free nights at Hyatt properties?
We'd love to hear your thoughts in the comments below.