Have you ever checked into your hotel, gone out to visit the local area or get something to eat and forgotten your room number when you return?
It can be easy to do, especially if you stay in hotels frequently and get assigned a different room number each stay.
Today we have a couple of quick tips to help you remember your hotel room number.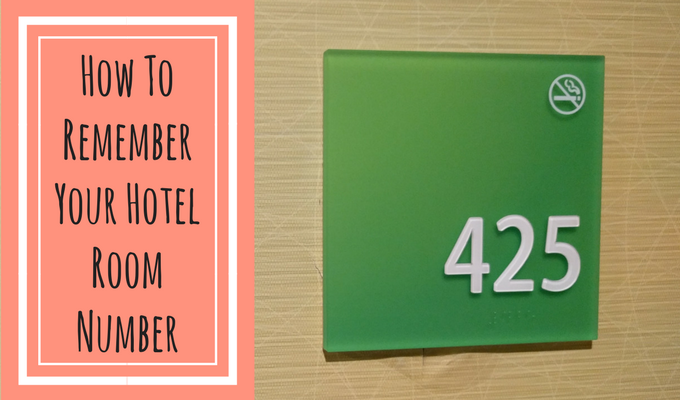 Tip 1: Take A Photo Of Your Room Number
Virtually every phone nowadays has a camera on it. When you first get to your room, take a photo of your room number. You'll then have it stored in your phone to refer back to if necessary.
It's what I did with the photo above to remind myself that I was in room 425 during my hotel stay last weekend. Shae and I will be living in hotels for the next five years on our 50 state road trip, so this is my plan going forward seeing as we'll be moving pretty much every week.
Tip 2: Take Your Room Key Holder With You
Many hotels provide your room key in a small cardboard holder or sleeve. Rather than having to remember to take a photo of your room number, slip the room key holder in your pocket, purse, wallet, etc.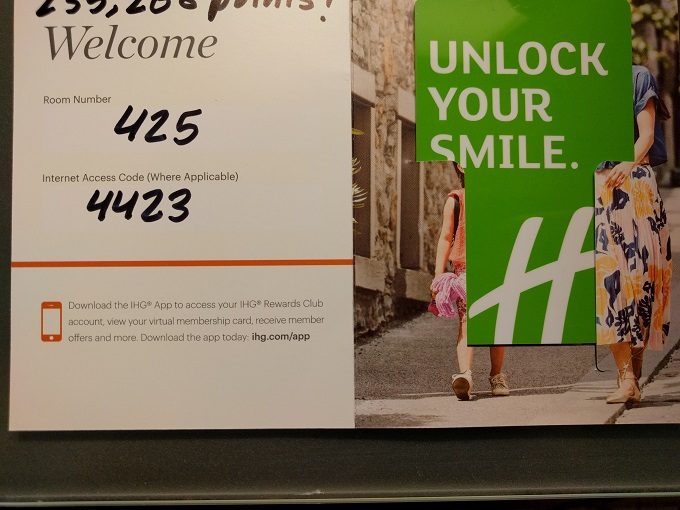 If the holder or sleeve provided by the hotel is too large to fit comfortably, simply remove the section with your room number written on it and take that with you.
I know – these tips aren't mindblowing, but it's something you might not think about until it happens to you.
Question
Do you have any tips for how to remember your hotel room number? We'd love to hear your ideas in the comments below.