Before getting my Instant Pot, I'd only tried making beef stroganoff on one occasion and wasn't very successful.
The main problem was that the beef didn't soften and was far too chewy and gristly. That batch was inedible, so I think we ended up having a microwave dinner that night instead.
Fast forward a few years and I now have an Instant Pot. Seeing as it can be used for pressure cooking, I figured this could be a great opportunity to try my hand at beef stroganoff again.
Last month we had Shae's Dad over for dinner, so I made them my guinea pigs. I was a little hesitant serving up my Instant Pot beef stroganoff, but it was much better than expected. The sauce wasn't quite as thick as we'd have liked, so I adjusted the recipe and made it again a couple of weeks ago.
This time it was just right, so I thought I'd share it here. It'll also be a perfect hotel room recipe while we're on our 50 state road trip as it can all be made in the Instant Pot, even if we don't have a kitchen.
Here's my Instant Pot beef stroganoff recipe.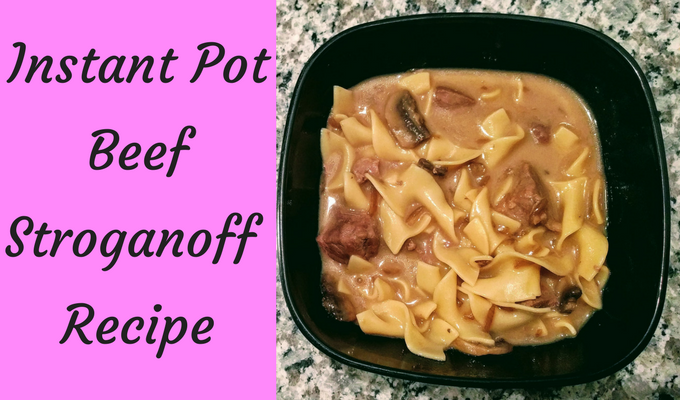 Servings
4-5
Equipment Needed
Instant Pot (this is our Amazon affiliate link)
Serving spoon
Ingredients
1.5 lb stew beef
4 oz sliced mushrooms
4 oz sour cream
10.5 oz condensed cream of mushroom soup
10.5 oz condensed French onion soup
8 oz egg noodles
21 oz water
Oil spray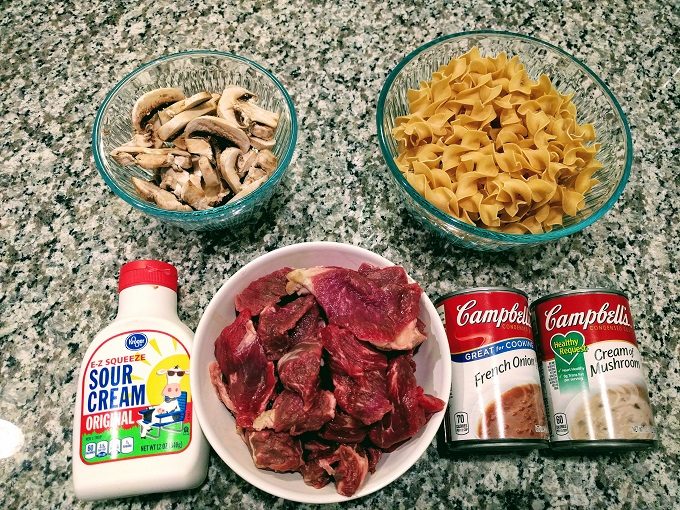 Instant Pot Beef Stroganoff Recipe
Step 1
Spray the inside of the Instant Pot with the oil spray. Add the stew beef and use the sauté function to brown the meat.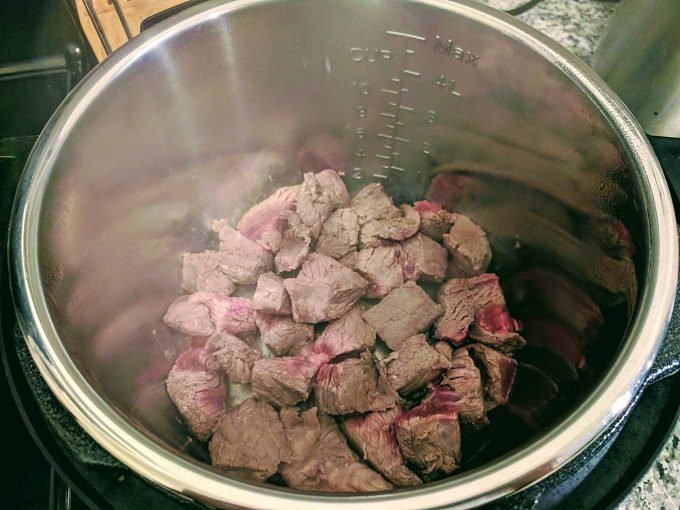 Step 2
Once the meat's brown all over, turn off the sauté function. Add the mushrooms, sour cream, soups and water (you can measure the water by filling the two empty soup cans).
Stir everything, add the Instant Pot's lid and make sure the valve is set to 'Sealing.' Use the manual function and set the time for 20 minutes on high pressure.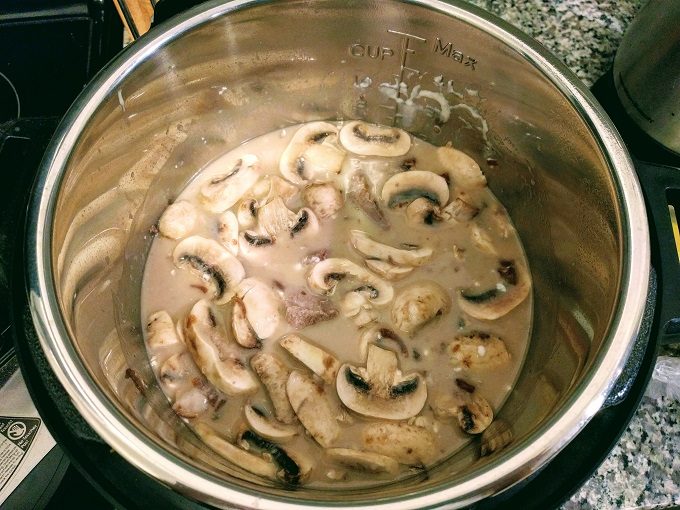 Step 3
When the 20 minutes is up, turn the valve to 'Venting' in order to quickly release the pressure.
Once the pressure's been released, remove the lid, add the noodles and stir. Replace the lid, turn the valve back to 'Sealing' and set the manual function to 4 minutes on high pressure.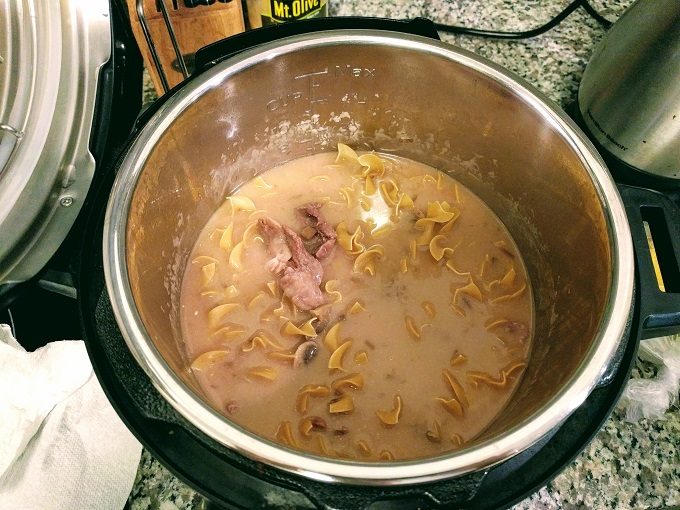 Step 4
Once the 4 minutes is up, turn the valve to 'venting' to quickly release the pressure.
Your dinner's now ready to eat. Serve up the beef stroganoff in a bowl and add salt, pepper and additional sour cream to taste.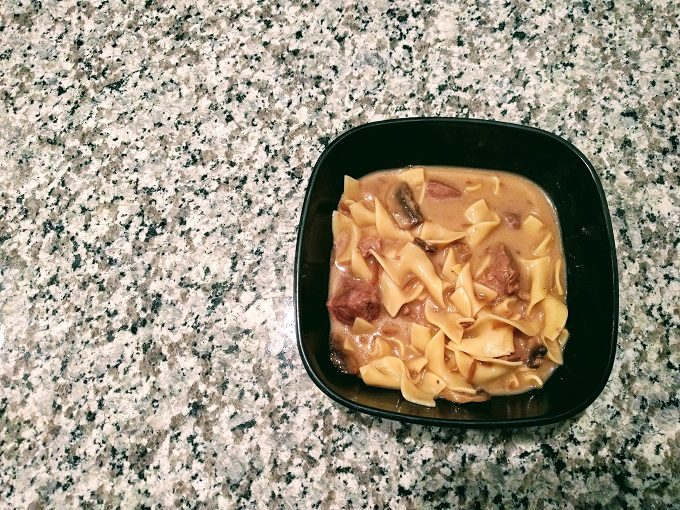 If you liked this Instant Pot beef stroganoff recipe, check out all our other hotel room recipes you can make using an Instant Pot.