One of the easiest meals you can ever make is this Instant Pot spaghetti and meat sauce recipe.
For fellow Brits, it's what we'd normally call Spaghetti Bolognese. However, when in Rome… (or should that be when in Roam? 😉 )
This'll be one of our go-to meals on our 50 state road trip for several reasons:
Simple and easy to make
Super cheap
Can be made in one pot so there's less cleanup
The Instant Pot helps the spaghetti absorb the sauce
This is my basic recipe for spaghetti and meat sauce, so you can customize it based on your own tastes. We like to give it a bit of a kick and so usually add chili flakes to the sauce.
You'll need to add salt and pepper to taste, plus you can add chopped onions and other vegetables to the sauce if you want. As I mentioned above though, we'll be making this in hotel rooms and so we'll likely make this basic version more often than not.
We tend to use ground turkey but you can obviously use ground beef or vegetarian ground "meat" if you prefer.
This spaghetti recipe is for four servings as it means we'll have leftovers for the following day (so long as our hotel room has a mini-fridge to store it in!)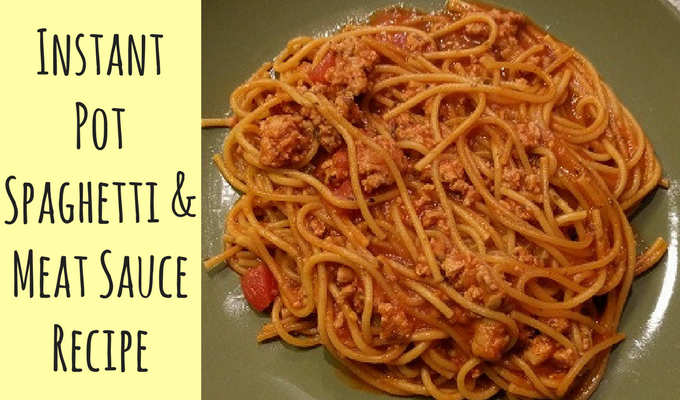 Servings
Four
Equipment Needed
Instant Pot (this is our Amazon affiliate link)
Spatula
Measuring cup (optional)
Ingredients
1lb ground meat
24oz jar of pasta sauce
8oz spaghetti
Oil spray
1.5 cups water (aka half the 24oz jar)
Instant Pot Spaghetti & Meat Sauce Recipe
Step 1
Spray the base of the Instant Pot with the oil spray, then use the sauté function to brown the ground meat.
Step 2
Once the meat's browned, add half the pasta sauce and stir.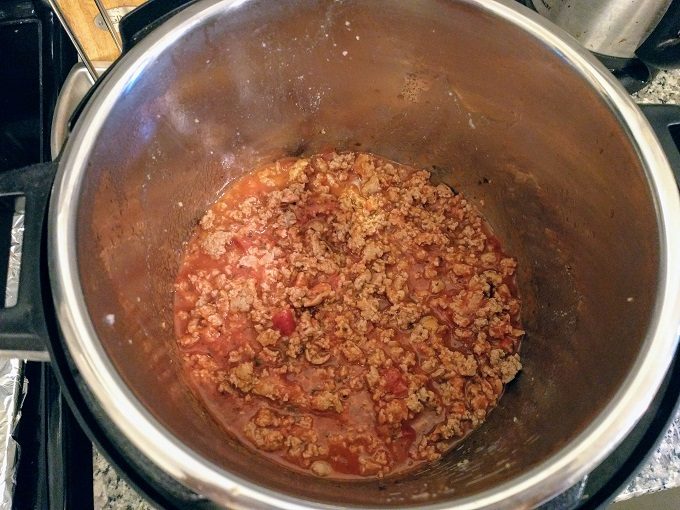 Step 3
Break the spaghetti in half and layer over the meat.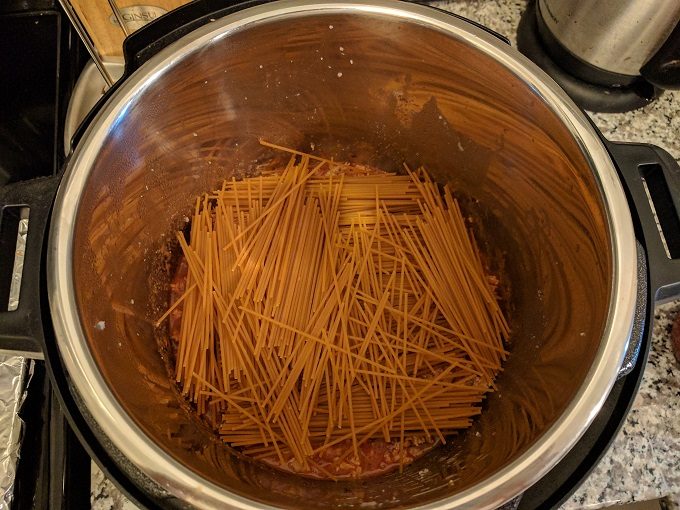 Step 4
Pour the rest of the sauce on top, then add the water. Rather than using a measuring cup, I simply fill the pasta sauce jar halfway with water, shake it up and pour it in the Instant Pot – that way you're not wasting any sauce.
Make sure the spaghetti's covered with the sauce and water as best you can.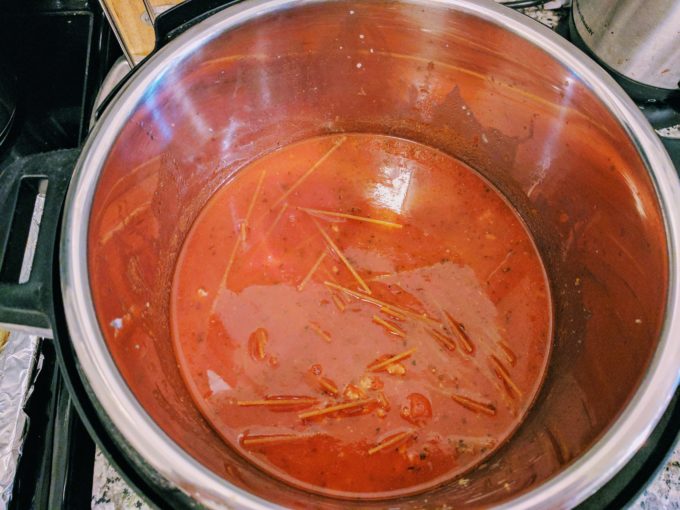 Step 5
Add the Instant Pot's lid and ensure the valve is set to 'Sealing.' Press the 'Manual' button, adjust it to high pressure (if necessary) and change the cook time to six minutes.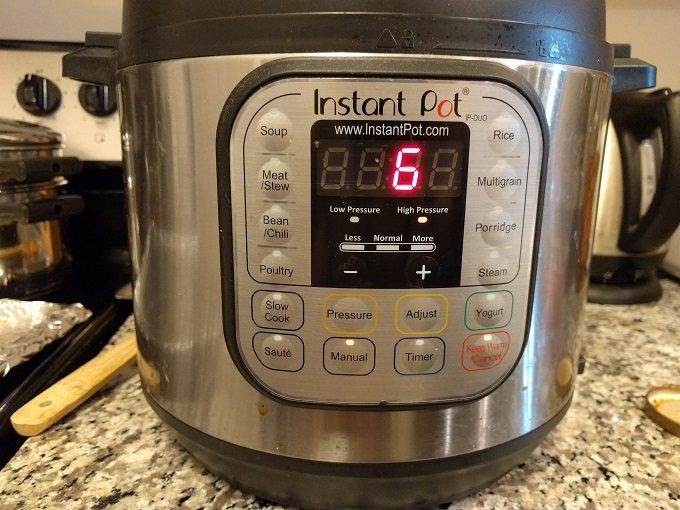 Step 6
Once it's finished cooking, allow it to vent naturally for ten minutes. After the ten minutes is up, turn the valve to 'Venting' (if necessary) and serve.
Voilà!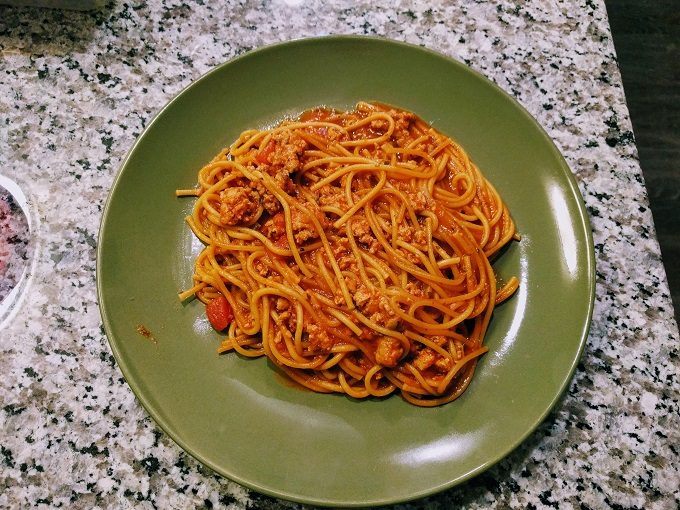 If you liked this idea, be sure to check out our other hotel room recipes that can be made using an Instant Pot.