Shae and I decided to embark on our 5 year, 50 state road trip more than 18 months ago. The reason we chose January 1, 2018 as our leave date was because of a month-long trip we'd already planned to New Zealand and Australia in December 2017.
Growing up in the UK, I watched the Aussie soaps Neighbours and Home & Away. I was always fascinated by their Christmas episodes where it'd be hot and they'd have a BBQ on the beach.
That's one of the reasons we wanted to experience an Australian Christmas. The other is that it meant we'd get to spend the festive season with our friends who live in Melbourne.
Shae's mom and stepdad were also keen on visiting Down Under with us, so we invited them to join us on the trip. This meant all but one of the properties we booked were found on Airbnb. We'd be able to have separate bedrooms, a kitchen and laundry facilities – very helpful for a month-long trip.
We'd saved up our miles for the past couple of years which meant we'd get to fly in business class both directions for almost free (here's how we did it).
We had a fairly good idea going into this trip what we'd get up to, but also wanted to leave plenty of opportunity for serendipity and spur-of-the-moment activities along the way.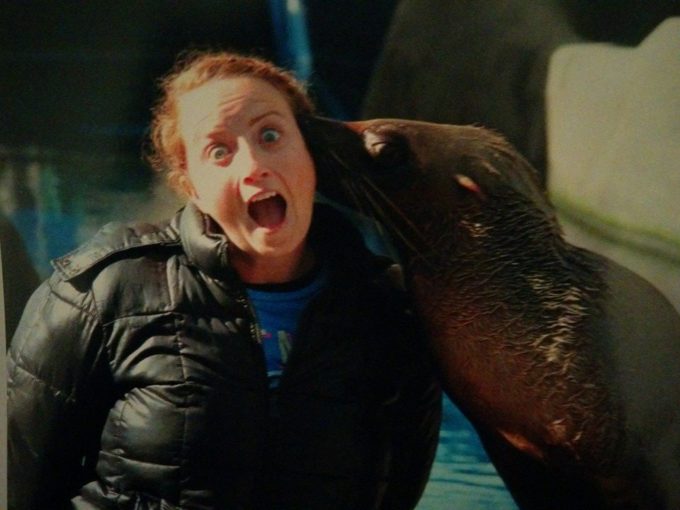 We're a few days into our trip already, so here's everything that we have planned so far. Be sure to also follow us on Facebook and Instagram for updates each day.
New Zealand
Six days.
That's all we gave ourselves for a road trip around the North Island of New Zealand.
We knew going in that this was woefully inadequate, so Shae and I are already talking about revisiting for much longer in the future. That way we can spend much more time exploring both the North and South Islands, plus maybe throw in a stop in Tahiti, Fiji or the Cook Islands along the way. Because, y'know, why not?!
On this trip, we decided to spend two days in each of three different locations:
Hamilton
Two of the main things we wanted to do on this trip were to visit the Waitomo Glowworm Caves and Hobbiton. Both of these are within an hour of Hamilton, so it seemed like a great location to find a place to stay. We therefore booked a home on Airbnb just outside of Hamilton city center for a couple of nights.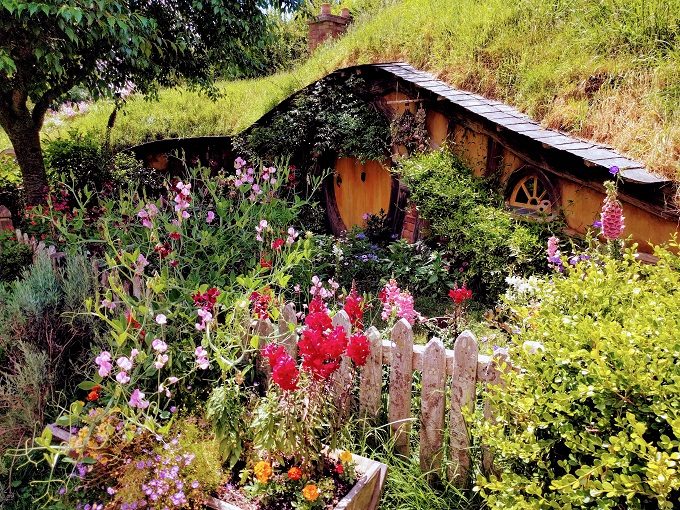 Although you could easily fit in both of those attractions on the same day, we decided to visit the glowworm caves on our day of arrival and Hobbiton the following day. That ended up being a great choice, as it put less pressure on our timeline in case we were hit by jetlag.
New Plymouth
We wanted to make sure we got some beach time while in New Zealand. New Plymouth seemed to be highly rated for its Coastal Walkway and was very close to Mount Taranaki, so we decided to spend our next two days there.
In theory it was a three hour drive from Hamilton, but we decided to take a longer, more scenic, route on the Forgotten World Highway.
We booked a beautiful looking Airbnb with an outside hot tub for two nights that's about a ten minute drive from the beach.
Lake Taupo
The other place we decided to stay was Lake Taupo. This is a lake in the center of the North Island with a surface area of more than 600 sq km. In addition to the lake, there are hot springs, pools, waterfalls and much more.
We booked a property on Airbnb for two nights at this location as well.
Australia
The reason we'd only have six days in New Zealand was so we could spend more time in Australia. This time will be split between four different cities:
Sydney
Our first stop will be Sydney for three nights. We only got to spend a couple of days there on our last trip to Australia and loved it, so we're looking forward to returning.
We're booked in to go on a Kangarrific Wine Tour in the Hunter Valley. We did this extremely fun tour on our last trip, so we wanted to take Shae's parents to experience it.
Something else we'll be doing is what Shae's probably most looking forward to. Pikelet's a rescue dog that she follows on Facebook and he's just released a book. He's going to be at a bookstore in Sydney while we're there, so she'll get to meet him and have him pawtograph her book.
Once again, we booked a property on Airbnb for three nights that's in the center of Sydney. With four of us staying there, it's much better value than hotel rooms would've been.
Brisbane
After Sydney, we're heading to Brisbane for a couple of nights for some more animal adventures. There are only a few areas in Australia that allow you to hold koala bears and Queensland is one of them. Just outside of Brisbane is Lone Pine Koala Sanctuary, so we'll be visiting there on our first day to hold a koala.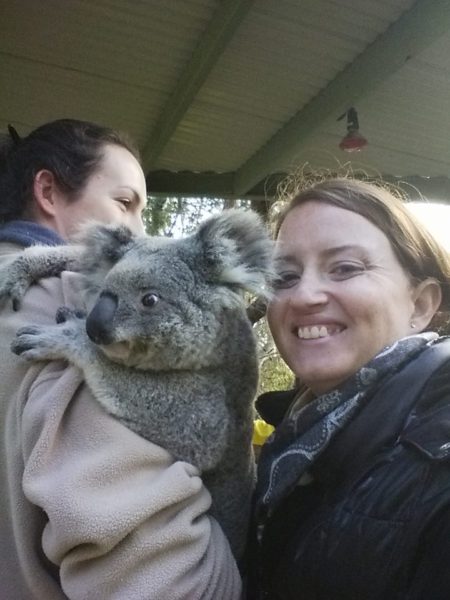 The following day we'll be visiting the Australia Zoo which used to be the home of Steve Irwin the Crocodile Hunter.
We found another highly rated property on Airbnb to spend the night at in Brisbane.
Cairns
One of the items on Shae's mom's bucket list is to visit the Great Barrier Reef. Our next stop will therefore be Cairns where we've booked a snorkeling tour.
We don't fly out of Cairns until late afternoon on our second day there, so we'll hopefully get some additional beach time that day. Our Airbnb is only a couple of blocks from the beach, so that should make it easier.
Melbourne
Our final stop is Melbourne for 12 nights. Our flight arrives late on December 14, so we're staying overnight at an airport hotel. We then have an Airbnb booked for 11 nights close to where our friends live.
There's not a huge amount planned for Melbourne so far, but there are a few things we'll definitely be doing. We want to return to Phillip Island to watch the Penguin Parade at night, plus there's a great chocolate factory.
We'll spend as much time with our friends and their kids as possible and hopefully go to the beach a couple of times. We'll no doubt also explore downtown Melbourne some more and eat plenty of macarons.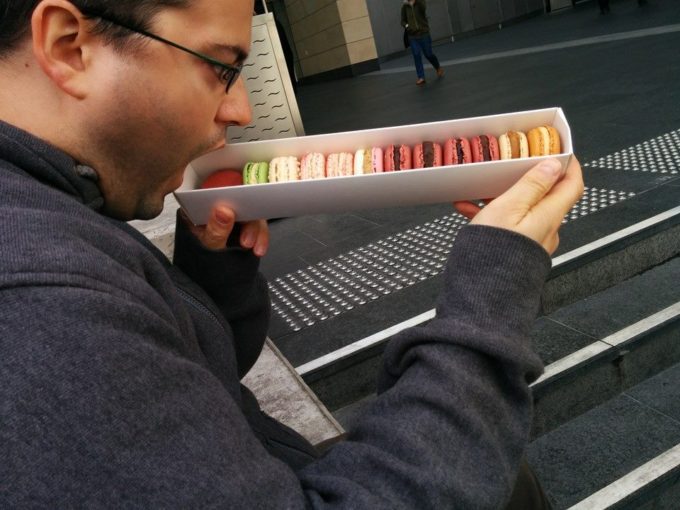 Follow Our Entire Trip Down Under
Be sure to also check out all our other posts from our trip to New Zealand and Australia:
Introduction: A Month In New Zealand And Australia