We ended up spending 10 full days in Melbourne on our trip down under. That's because we have some good friends who live there, so we wanted to maximize our time with them.
We therefore didn't spend a huge amount of time in the city center; instead, most of it was spent in the suburbs and surrounding areas.
There was still plenty of fun stuff to do though, so here's some of our favorite things from our time in Melbourne.
Food
Needless to say, food ranked pretty high on the list. Our first meal in Melbourne was at On It Burgers and was delicious.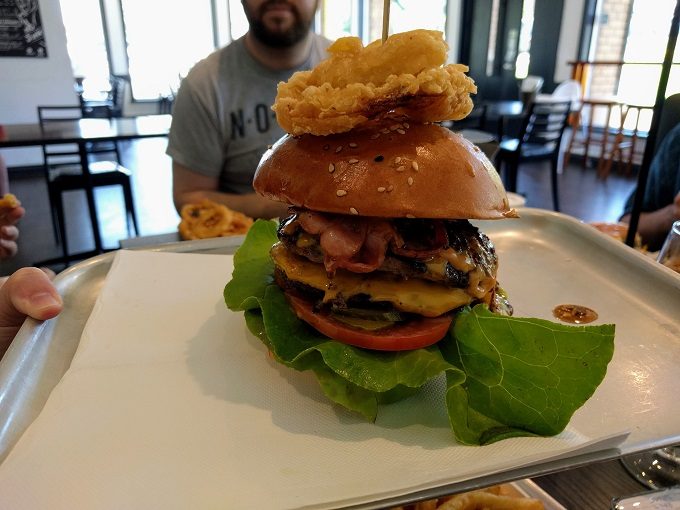 They usually have three different Freak Shake options, although they only had this one available the day we visited.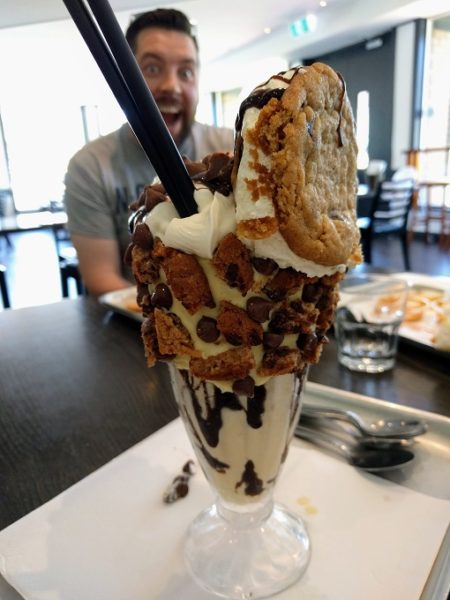 We visited the Yarra Valley on a couple of different days. One of those days we stopped at the Yarra Valley Chocolaterie & Ice Creamery where I had a triple chocolate mousse which came with a separate shot of chocolate…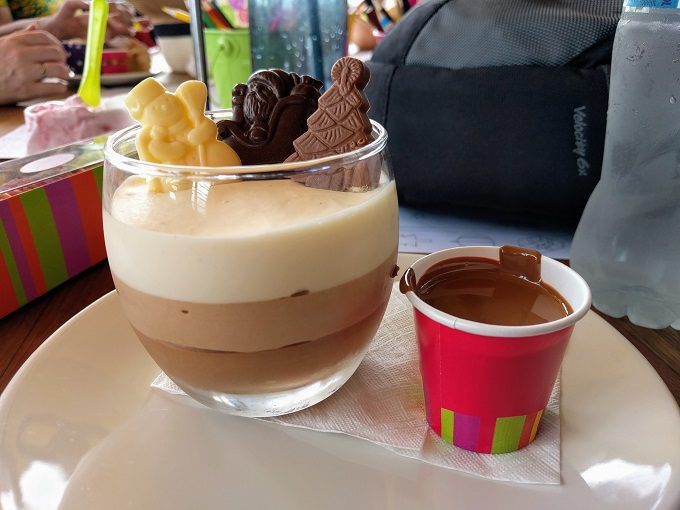 …while Shae got a hot chocolate that came with chocolate on the bottom, hot milk on top and a chocolate shot to add to it. As you can tell from Shae's face, this pleased her very much.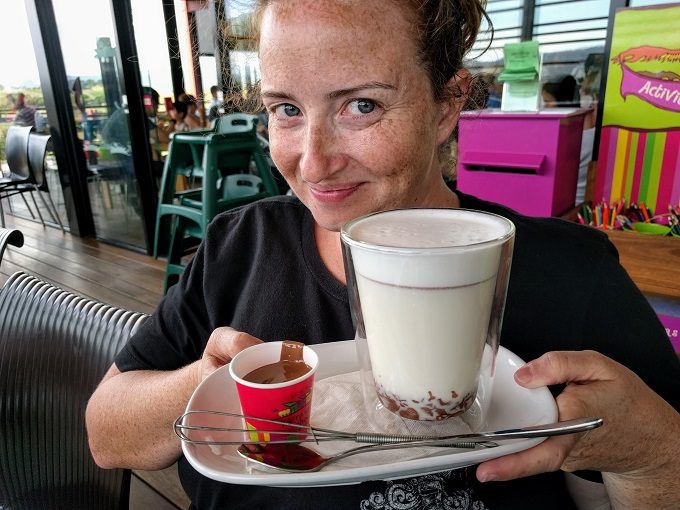 Another day we went to Cherry Tree cafe in Healsville for lunch. I had the calamari and chorizo sausage with chips which was very nice. The calamari didn't come thickly breaded or battered – it was pretty much pure squid and tasted great.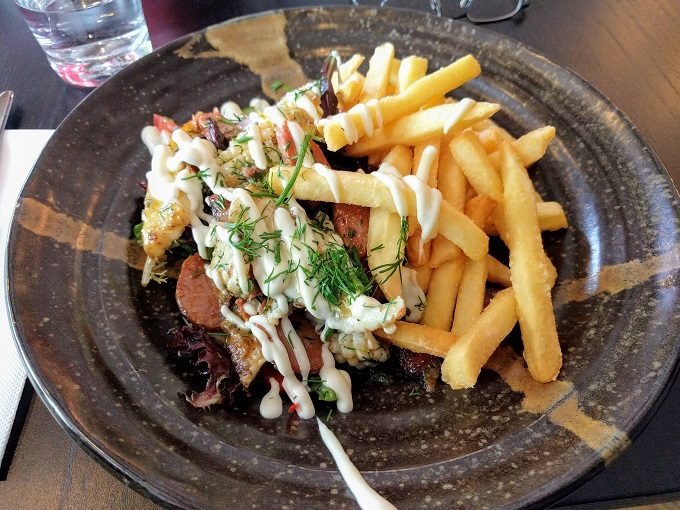 The other notable thing about Cherry Tree cafe was the real, live chicken sitting out back in a plant basket. They said it was there for Christmas, but we don't know if it was there for Christmas or if it was there for Christmas.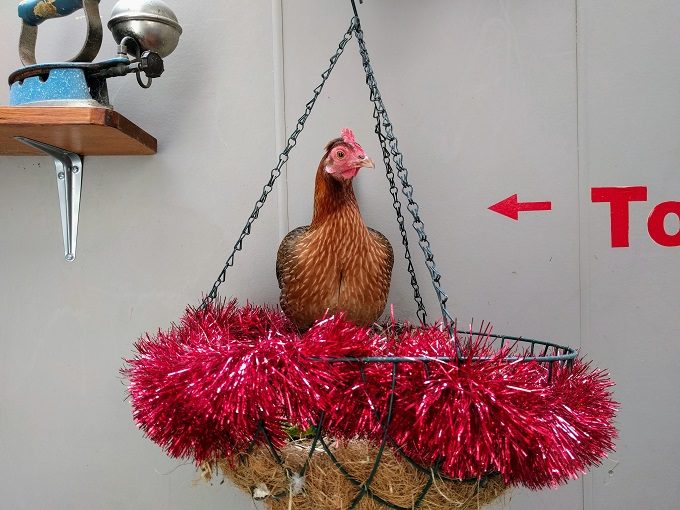 Probably the best food though was the donuts we got from Daniel's Donuts. They only opened in 2016 and (currently) only have one location in Springvale, but there were lines out the door every time we visited.
It's worth waiting in line though as they have the best donuts we've ever tried anywhere. They have a huge variety of delicious flavors – in the photo below, Shae has a peanut butter & jelly one and her mom has what I think might've been a Nutella and Reese's one. Shae's favorite ended up being the Nutella custard donut.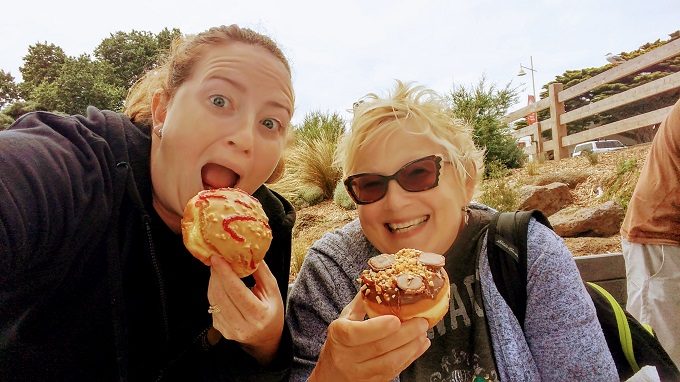 Wine
On one of our days in the Yarra Valley we went wine tasting at Domaine Chandon. This was a beautiful winery with delicious wines (most of which were sparkling.) We ended up buying a bottle of both the Blanc de Blancs and Shiraz. Shout out to Martin there who made our wine tasting super-fun.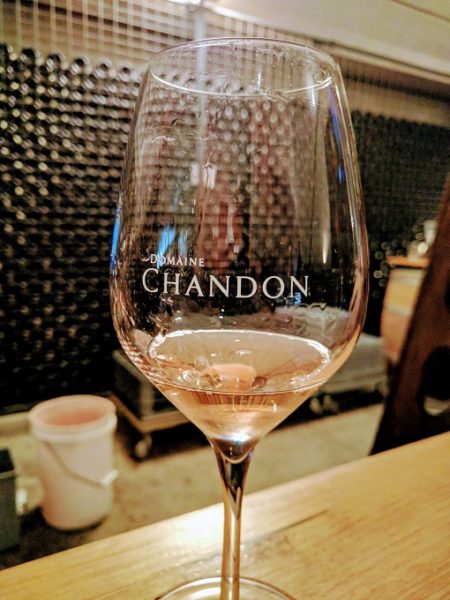 Animals
We got to have several animal experiences while in Melbourne. Shae met Gem the wombat up close.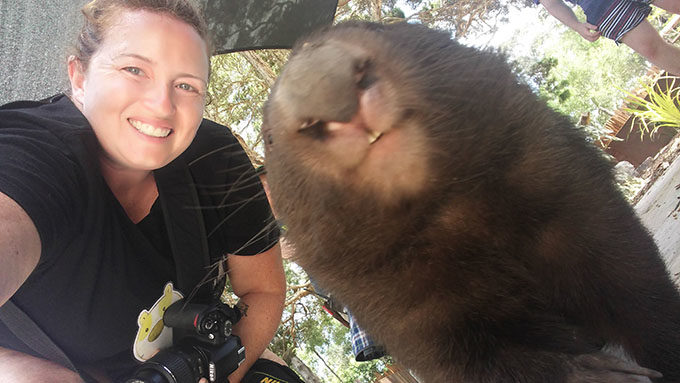 That was at Healsville Sanctuary which is well worth a visit. Other than Shae meeting Gem, one of the highlights at Healsville was the Platypus show – it's usually hard to see them at zoos as their enclosures are kept fairly dark, so getting to see one much more closely in the light was nice.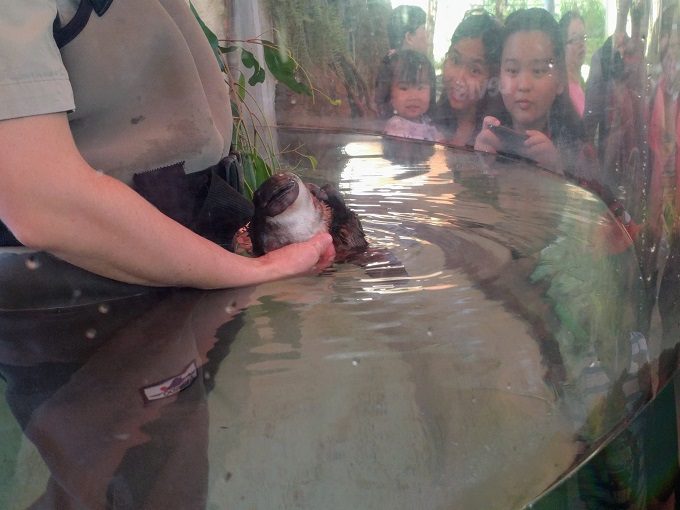 When we visited Phillip Island, we also spent the evening watching the penguin parade as they made their way from the sea and up the beach to their burrows.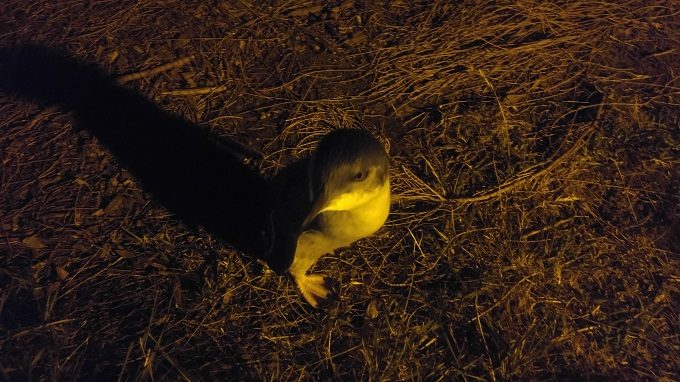 Shae also follows Lescoob on Instagram, a dog that lives in Melbourne. She contacted Lescoob's mom who was happy to meet up with us and her partner, so we all went out for breakfast together.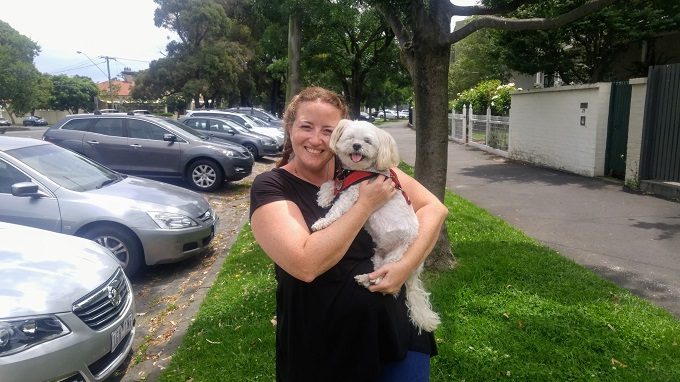 Weather
The weather in Melbourne was beautiful while we were there – sunny and warm, but not too hot for the most part.
The only exception was the day when there was a freak hailstorm with golf ball-sized hailstones.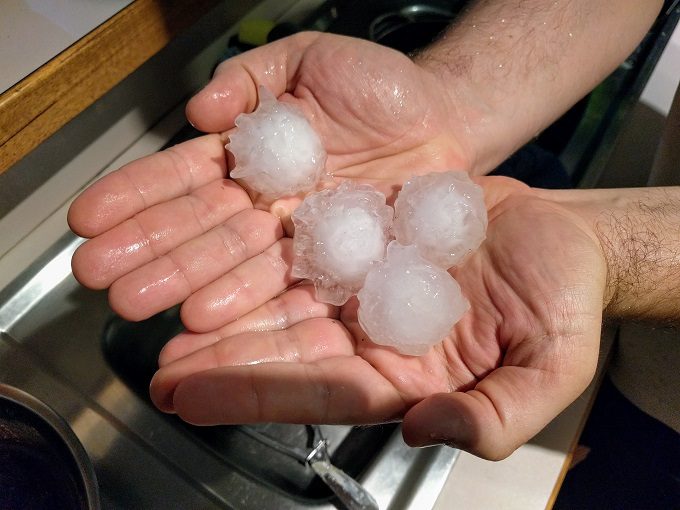 Tattoos
At the start of 2017, Shae didn't have any tattoos. She now has four, having added another one while we were in Melbourne.
She loves wombats (hence the up-close wombat encounter), so she got a tattoo outline of one, while her mom got a koala tattoo.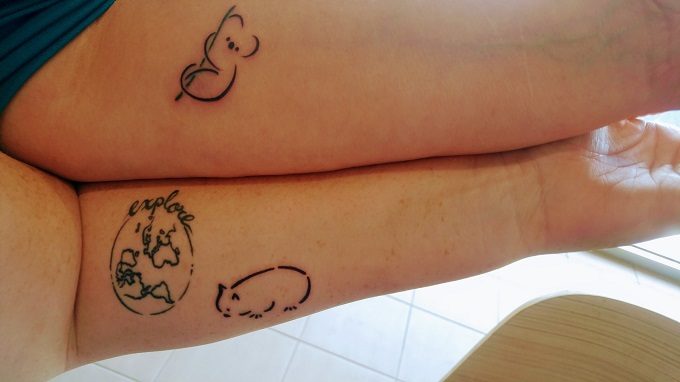 All the tattoo places in and around Melbourne had been fully booked so they thought their tattoo dreams would go unfulfilled. However, they managed to convince Kustome Kulture in Geelong to fit them in and had a great experience there.
Things To Do
We've already written about all the fun we had on Phillip Island, so check out that post to find out why you should visit there if you'll be in or near Melbourne.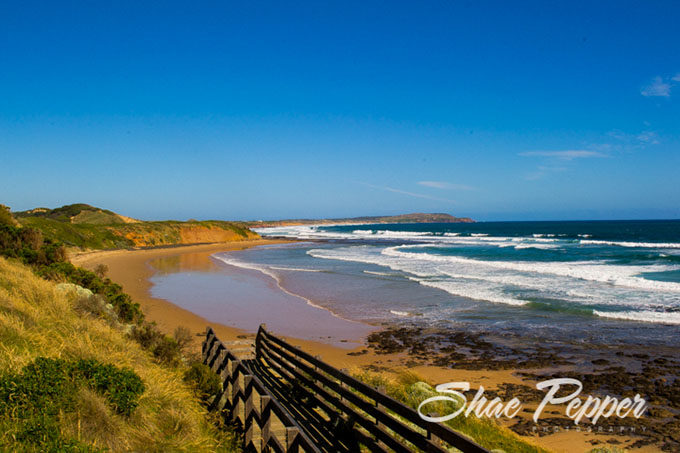 Like I mentioned earlier in this post too, we spent a couple of days in the Yarra Valley to go to Healsville Sanctuary, the Yarra Valley Chocolaterie and Domaine Chandon.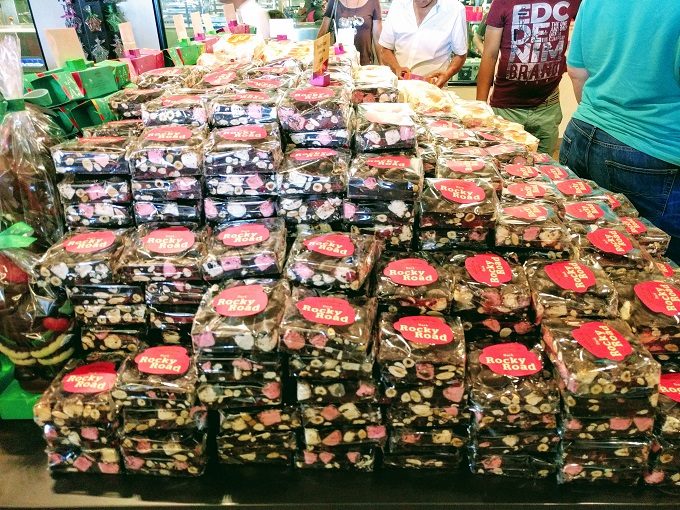 We also went to a T20 cricket match between Melbourne Renegades and Brisbane Heat in the Big Bash League. Despite being British, this was shamefully the first cricket match I'd ever attended in person.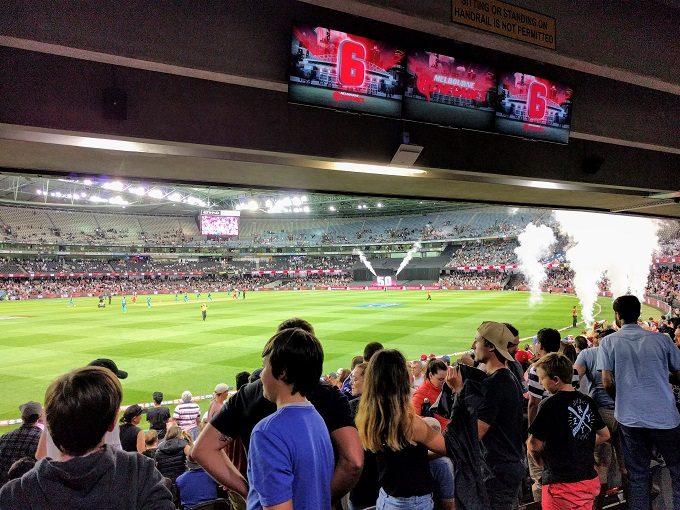 Shae's mom and I cheered for Melbourne, while Shae went for Brisbane seeing as that's where we got to hold koalas. Melbourne won by seven wickets and so…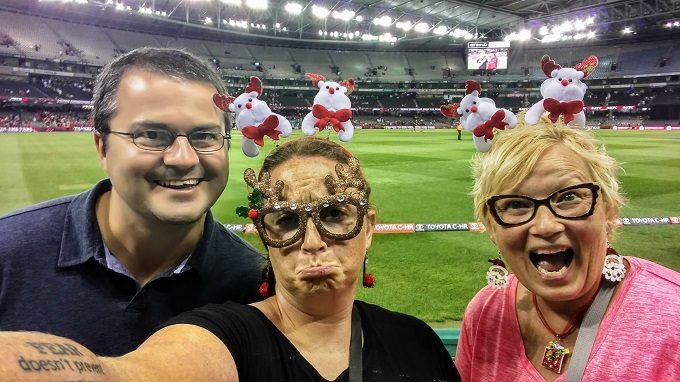 Shae went shopping with her friend at the enormous Chadstone mall one day, we met up with another friend in Geelong she used to work with back when we lived in the UK and we also went to St Kilda beach another day.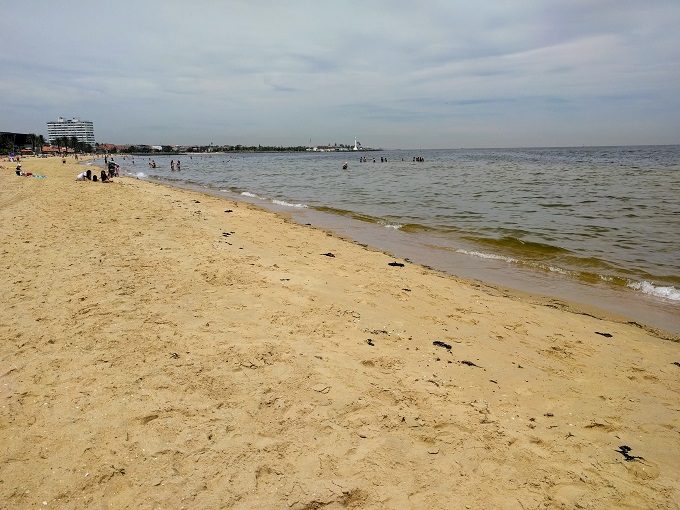 Final Thoughts
Melbourne prides itself on being the most liveable city on Earth. Although Cairns was more my kind of vibe, Melbourne is still a great place to visit with a ton of things to do, even if you don't spend much time in the city center.
Follow Our Entire Trip Down Under
Be sure to also check out all our other posts from our trip to New Zealand and Australia:
Our Favorite Things In Melbourne, Australia