Son Of A Peach brought me to RJ Rockers.
A year or two ago, Shae got me a beer of the month subscription for Christmas. One of the best beers they delivered was Son Of A Peach, a fruity wheat ale brewed by RJ Rockers.
After finishing the three bottles that came with the subscription, I knew that I needed it in my life again in the future. I therefore added RJ Rockers to our list of places to visit in South Carolina.
As luck would have it, South Carolina ended up being the first state we decided to visit on our 5 year, 50 state road trip, which meant Son Of A Peach returned to my life sooner than expected.
So a few days after arriving in Greenville, we took the half hour drive to RJ Rockers Brewing Company in Spartanburg. Thankfully Shae doesn't care for beer, so she offered to be my designated driver.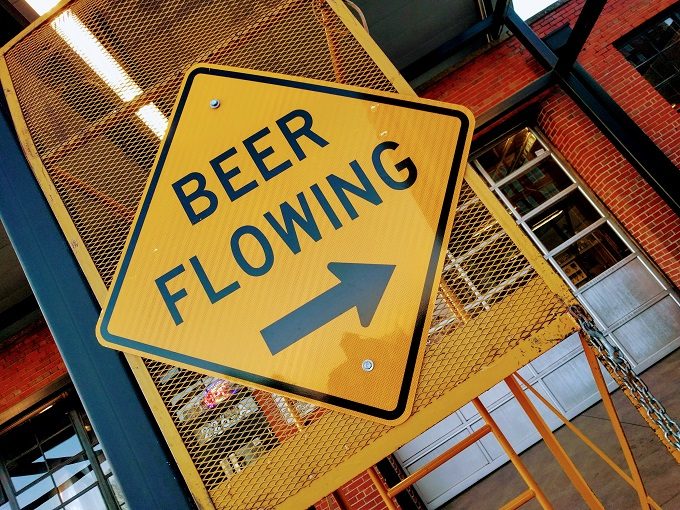 I'd emailed RJ Rockers the week before as I'd seen on their website that they offer brewery tours. It got even better than that – not only were the tours free, but dogs were welcome too.
That could only mean one thing – Truffles got to go on her first ever brewery tour!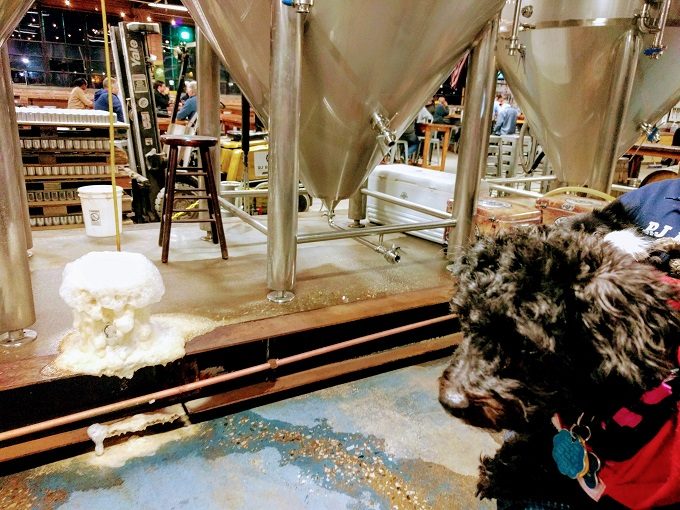 Our tour guide Annamaria was great and even had her own little fluffball with her.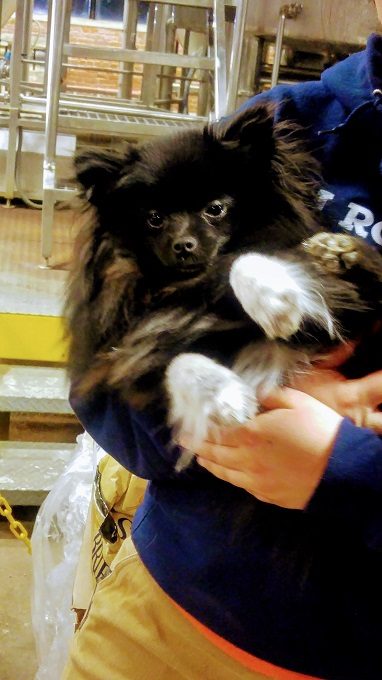 She gave an overview of the brewing process as well as some history about RJ Rockers. Apparently they started out as a brewpub before changing their focus to being a production brewery. April 2018 marks the 21st anniversary of them opening their doors, so unfortunately we were a couple of months too early to take part in those celebrations.
Not only was the brewery tour pet-friendly, but the entire taproom was. The photo below was taken later in the evening, but there were about six dogs in the place at one point.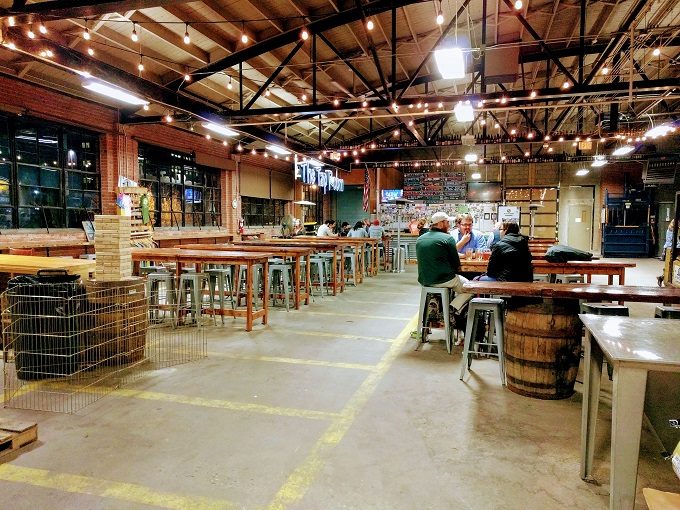 In addition to all those tables, there are also a few seats at the bar.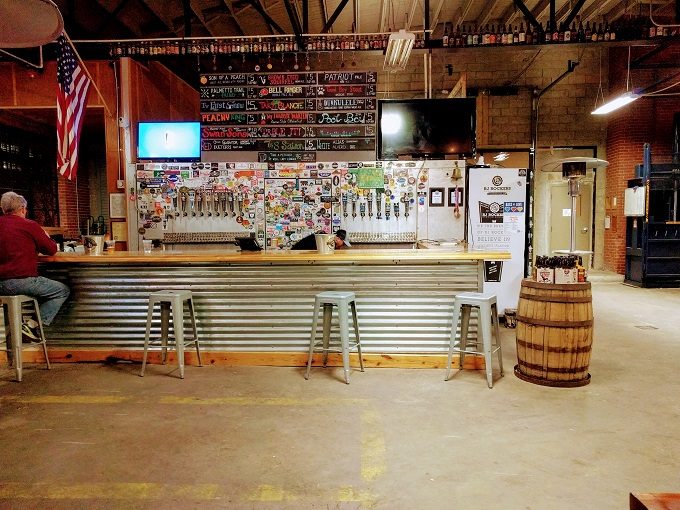 RJ Rockers had 16 beers on tap; all of them cost $5 each other than Swan Song which cost $18 per bottle. I imagine that'd probably taste amazing, but it was a little rich for my tastes that night.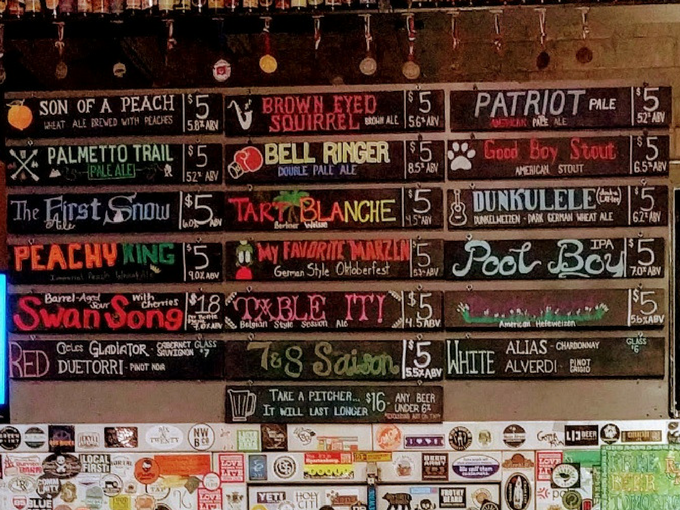 There was only one beer I could start out with, so a Son Of A Peach it was.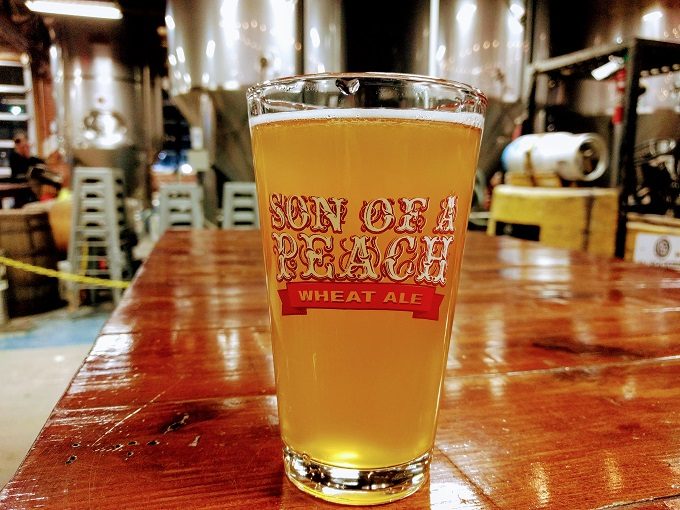 It was just as good as I remembered. I was tempted to get another one, but also wanted to try out some of their other beers, so a Dunkulele was next – a dark German wheat ale.
After that I ordered a Table It! as Annamaria mentioned it was one of their limited edition beers. I followed that up with a Peachy King and finished the night with half a pint of Good Boy Stout.
All five beers were delicious. I'd say Son Of A Peach is still my favorite, followed by Dunkulele, Good Boy Stout, Peachy King and then Table It!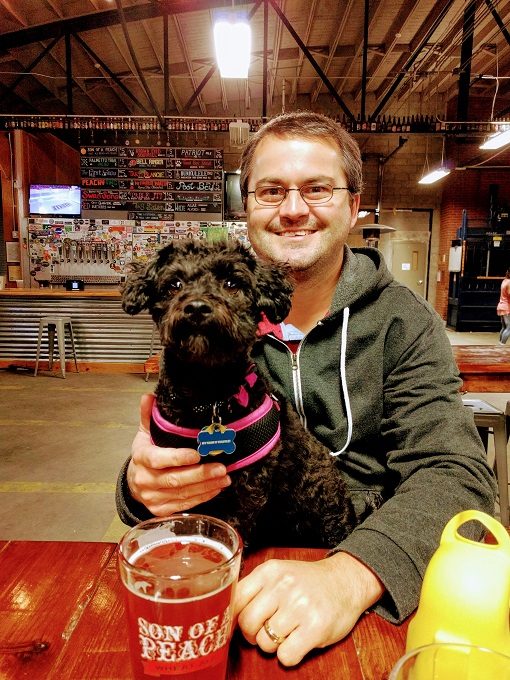 It's rare that I drink this much, so I was definitely feeling it. I think that might be why Shae challenged me to a game of cornhole toward the end of the night as she probably figured she'd win.
It turns out that beer enhances my cornhole skills as I beat her something like 10-5.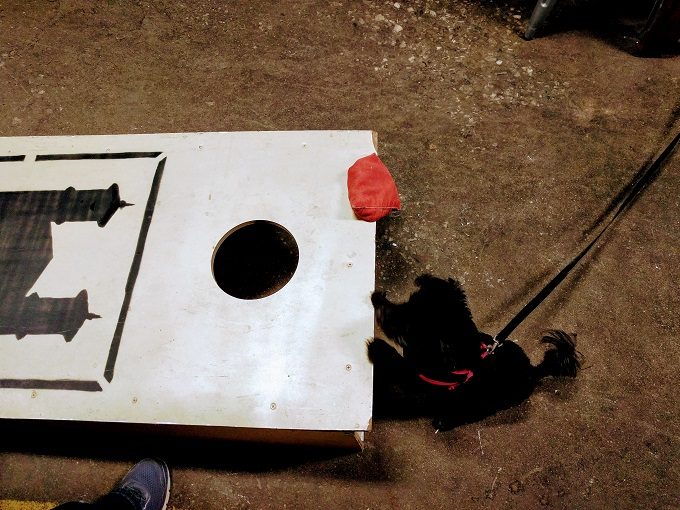 If we lived in Spartanburg, I think RJ Rockers would be my local. Excellent beers for only $5 each and their pet-friendliness made for a fun evening.
Address
RJ Rockers Brewing Company, 226-A W Main St, Spartanburg, SC 29306