When picking states to visit for the first year of our 5 year, 50 state road trip, we decided to head south for the winter and north in the summer.
Our thinking was that we should have pretty good weather all year, making it easier to enjoy outdoor activities.
We knew that'd mean visiting some places in off-season – particularly in the winter – but going outdoors in January sounded better in South Carolina than in North Dakota.
For the first few weeks of our road trip, that's worked out as planned, although there has been a downside.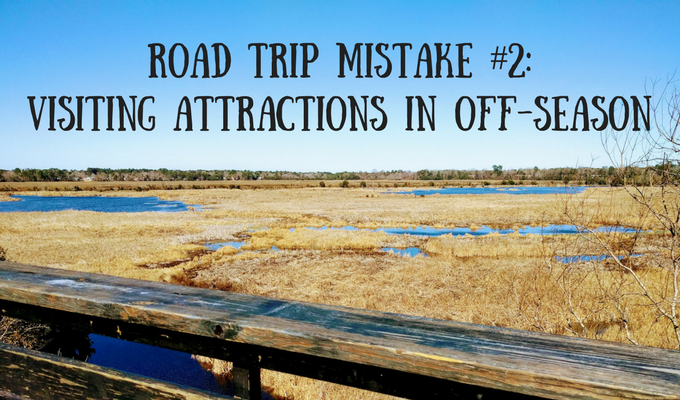 One of the places we wanted to visit in Charleston SC was Magnolia Plantation & Gardens. We'd heard from a couple of people that it was worth visiting and it had good reviews online.
After finding discounted tickets to the gardens and Audubon Swamp on Groupon (tickets to enter the Plantation House cost extra), we made our way there last week.
The drive to the gardens is beautiful as you journey along an oak-lined driveway with trees draped in Spanish moss.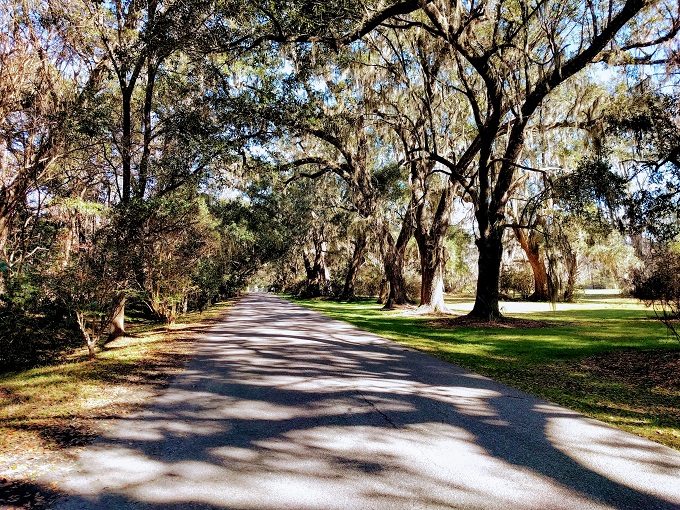 The initial walk through the gardens continued this theme with more Spanish moss adorning the trees. (Fun fact: Spanish moss isn't Spanish or moss – it's part of the pineapple family.)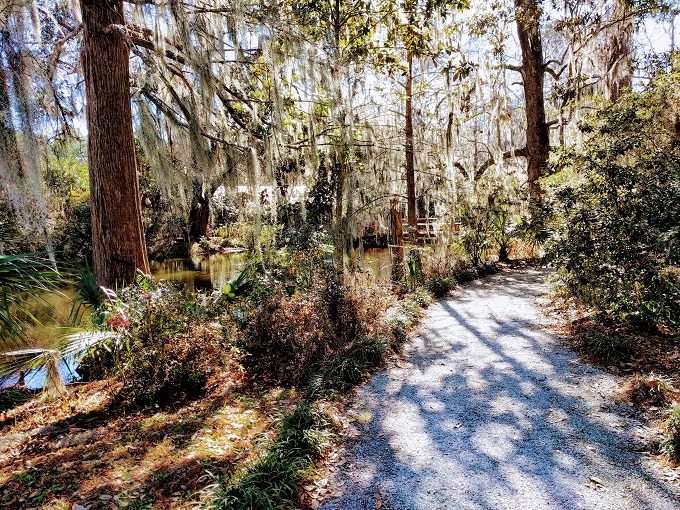 The thing is, that's pretty much all we saw all day. Trees with Spanish moss. There were bushes and shrubs, but they were all a variety of shades of green.
Visiting during winter meant that there was very little color in the gardens – 99% of the flowers don't seem to bloom until spring.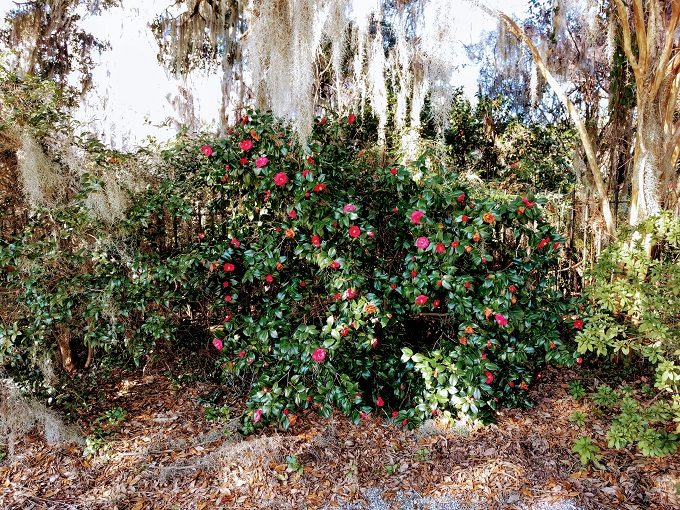 You could tell that the gardens would be beautiful for the majority of the year; we'd just unfortunately picked one of the months to visit when there's not much else to see.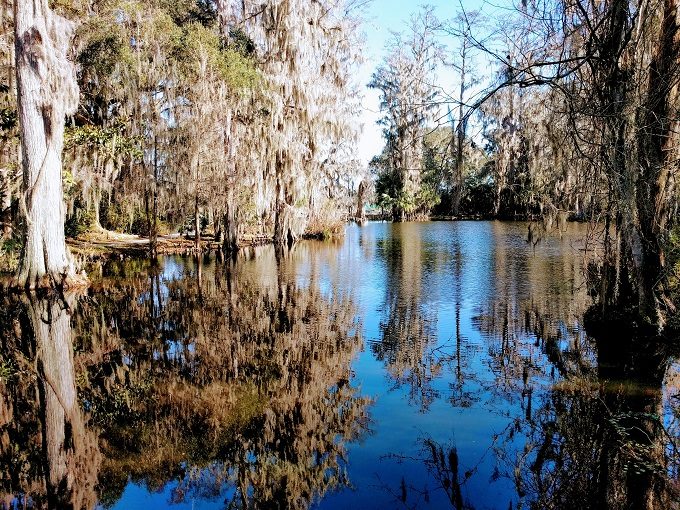 The good thing is that it wasn't particularly expensive to visit Magnolia Plantations & Gardens thanks to the Groupon. We also got further discounts due to an additional coupon code and a discounted Groupon gift card.
They also seem to know that charging full price for entry in the winter wouldn't get as many visitors. To encourage more visitors and do some good for the local community, they therefore run a food drive in the winter which gets you Buy One Get One Free tickets when you donate food.
Despite not enjoying the gardens as much as we would've if we'd visited in spring, summer or fall, a nice feature of the gardens and Audubon Swamp is that they're pet-friendly, so we got to bring Truffles along for the day.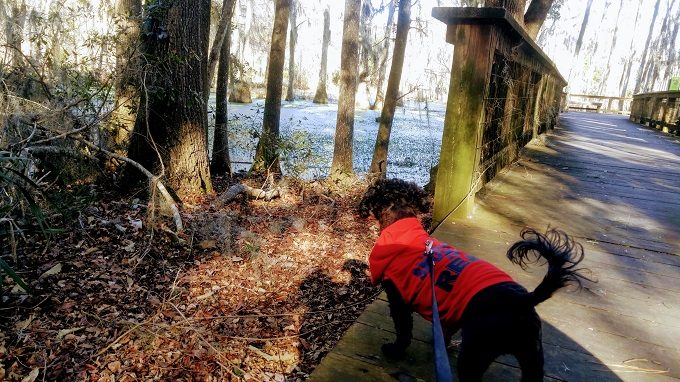 While we were walking through Audubon Swamp, we got chatting to a local photographer called John. After checking his website, his photos of the wildlife at Audubon Swamp – particularly the baby birds – makes me want to revisit Magnolia Gardens even more at a different time of year.
Moral Of The Story
Don't go to gardens in the depth of winter!
We knew going in that we wouldn't see Magnolia Gardens in its full glory, but had hoped there'd have been some colorful wintertime flowers planted. Oh well, you live and learn…