It's our 13th anniversary today, so I thought we'd throwback to 2014 and what we did for our 10th anniversary.
Back in 2012 or 2013, Shae had the great idea that we should have a destination anniversary every five years. We'd unofficially started this back in 2009 for our 5th anniversary as we visited Bath back when we lived in England.
A couple of our best friends from when we lived in England had moved home to Australia. We'd wanted to see them again for ages, so we figured we'd kill two birds with one stone – go visit Gill and Dan in Melbourne in August 2014 and celebrate our 10th anniversary with a vow renewal ceremony while we were there.
The original plan was to renew our vows at a resort by Uluru, but that would've cost $$$$$$$$. Instead, Shae found a great alternative – Overnewton Castle on the outskirts of Melbourne.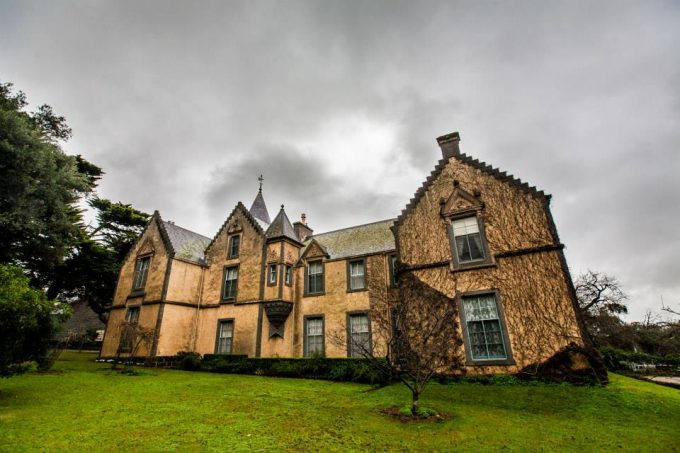 We stayed in a cottage on the grounds the night before and arranged our vow renewal for the next day. I left the cottage a few minutes early the next morning to get ready but had to go back to grab something. Shae didn't want me to see her dress, so she hid in the closet.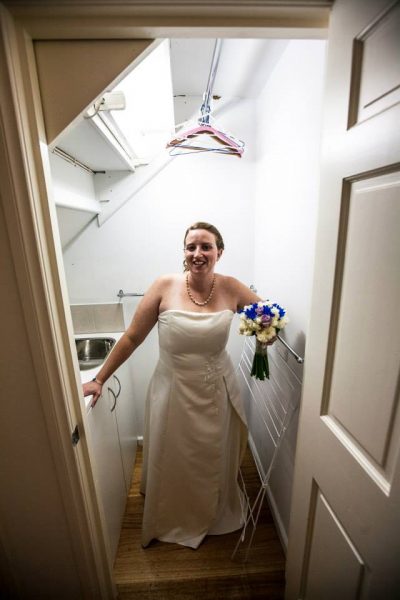 Overnewton Castle had an indoor chapel we could've used, but we decided to use their outdoor wrought iron gazebo instead.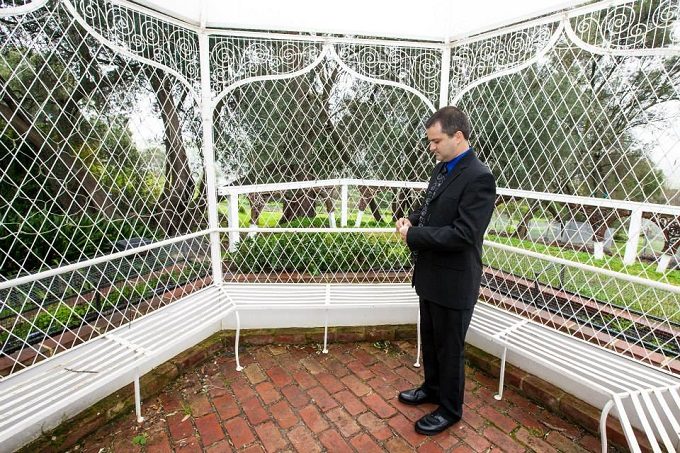 Thankfully she did show up 😉
As I said, Shae had found a great spot for our vow renewal.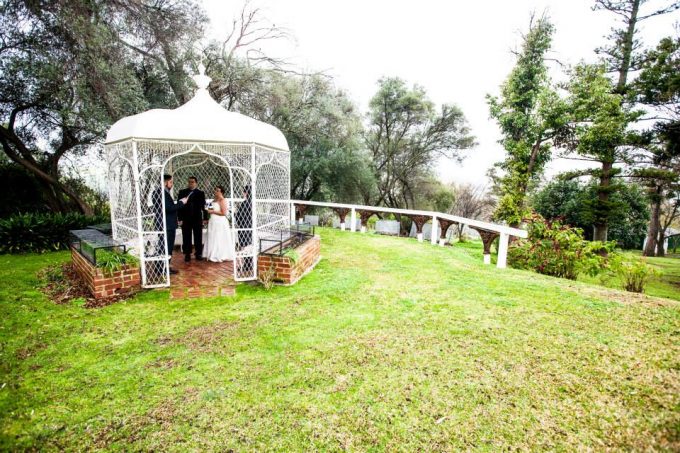 We hadn't planned an elaborate ceremony. Gill shared something…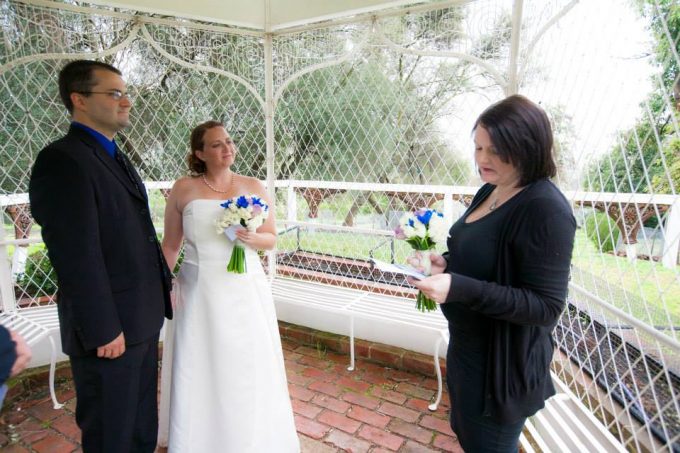 …Dan shared something…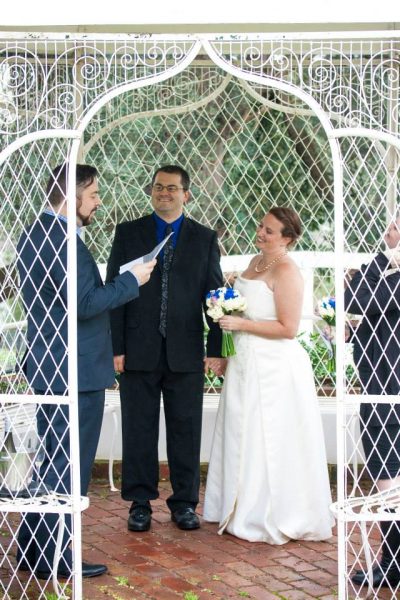 …I read my vows…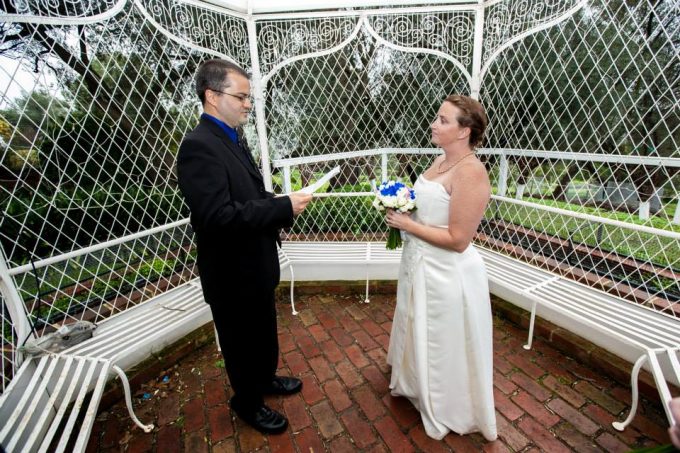 …and Shae shared hers.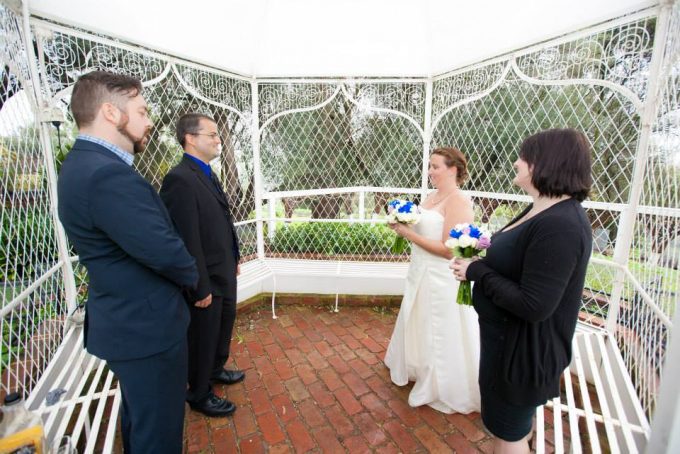 Overnewton Castle were kind enough to provide a complimentary bottle of bubbly.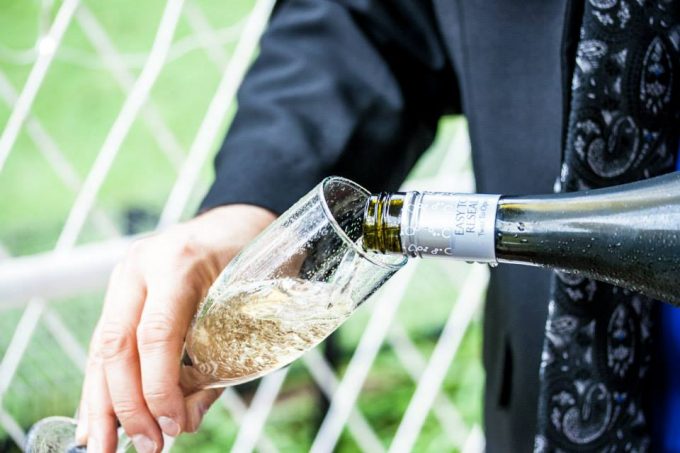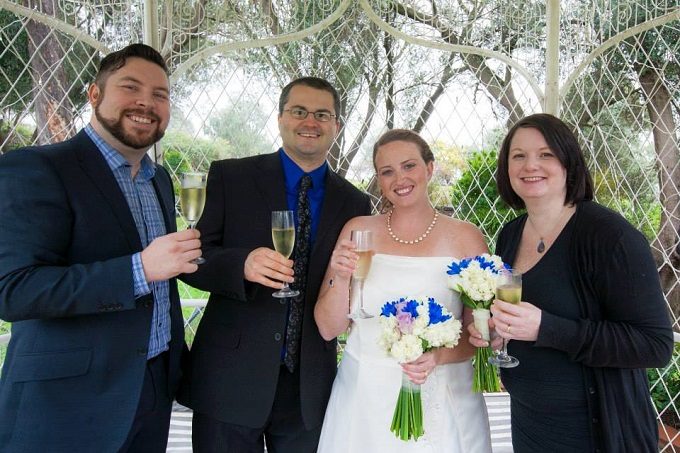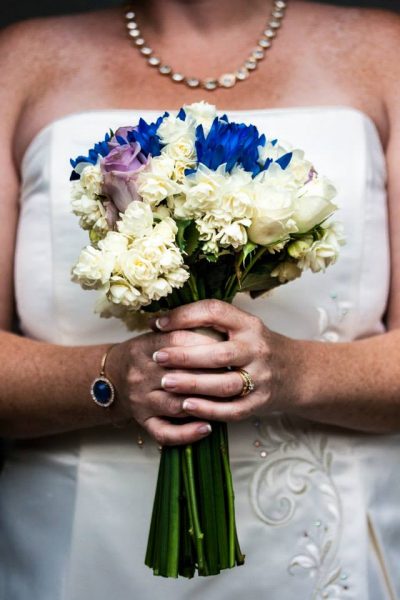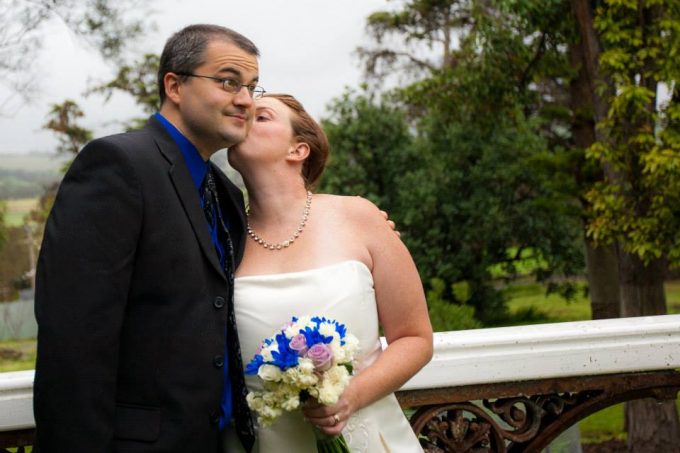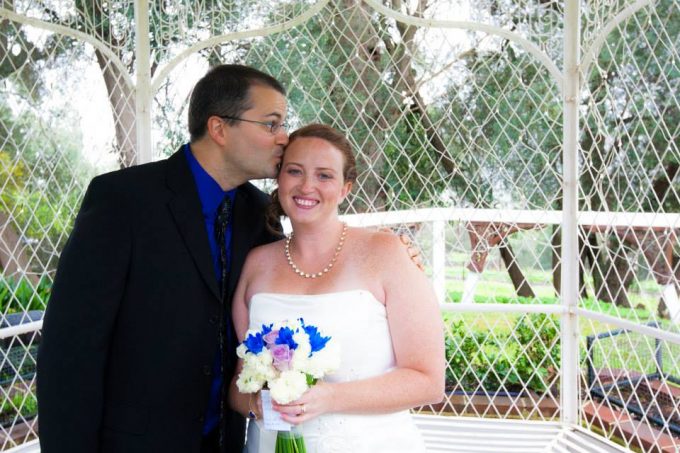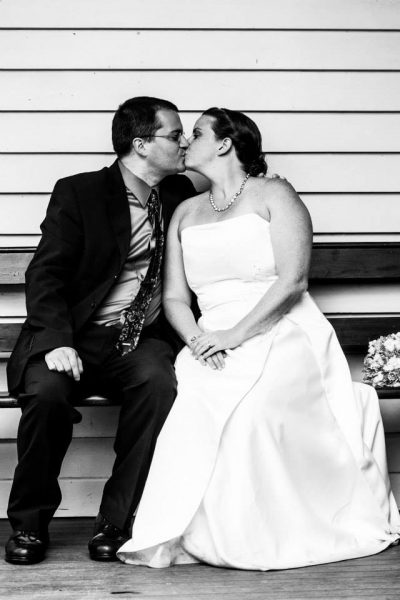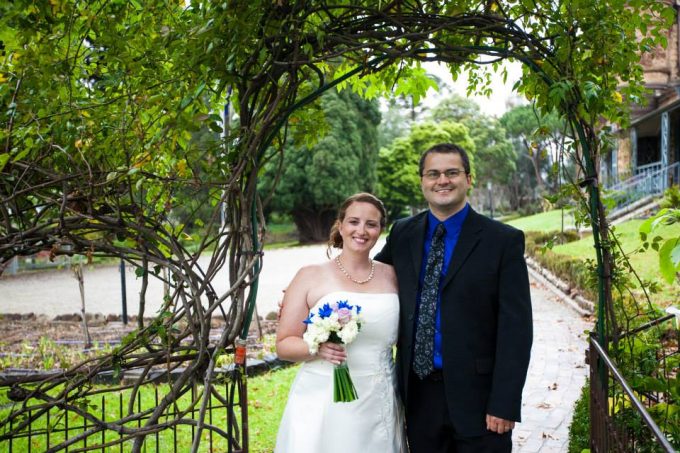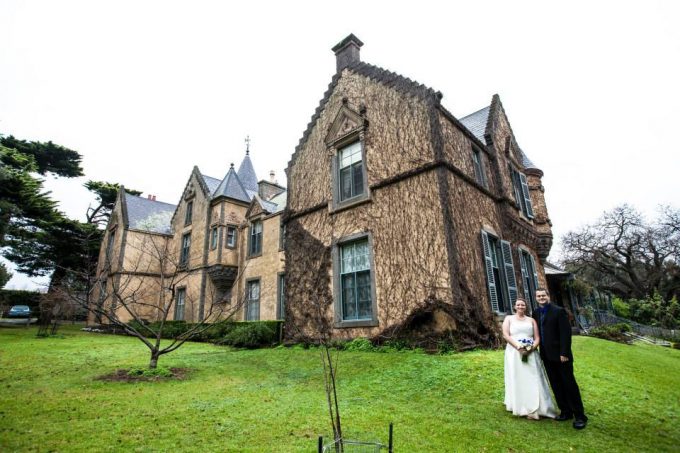 n.b. This post isn't sponsored by Overnewton Castle – we paid for our stay ourselves. It's just that it was a great place to have our vow renewal ceremony in Australia and it's fun to reminisce about the experience 🙂