Our dream started in 2009.
Shae and I had applied to become group home (foster care) parents in California, but we were living in the UK at the time. We had to be in the US before they'd process our application any further, so we sold most of our stuff, bought one-way plane tickets and went to stay with her parents in Portsmouth, VA. After a couple of interviews we got the answer we'd been waiting for – yes, they were offering us the job!
We packed up what little stuff we had left, shipped it to our new home and started driving to Orange County, stopping in Nebraska for a couple of weeks on the way for our job training.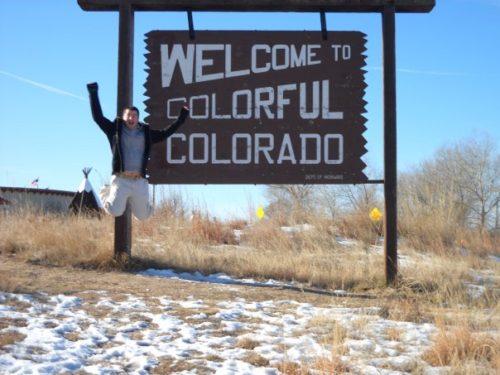 Every day of the road trip we stopped to explore some of the country. We loved the old-time feel of Manitou Springs in Colorado, Shae picked up some jewelry at a Native American artisan market in Santa Fe (New Mexico), there was a quick swing by of the Grand Canyon and more.
It was my first proper American road trip (I'm British) and we said to each other that it'd be great to do a 50 state road trip in the future. To be honest though, it was just a pipe dream that I wasn't sure we'd ever get to do.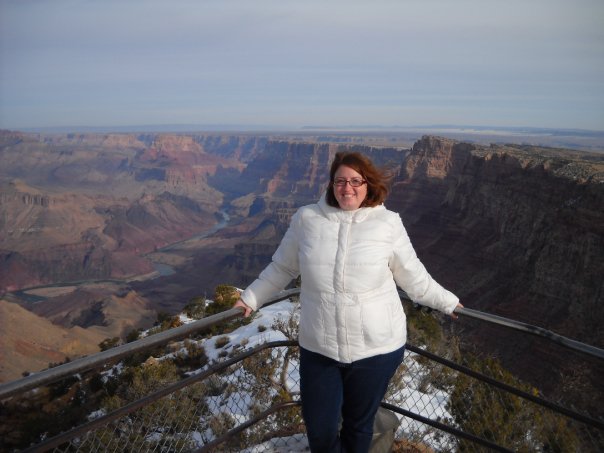 Fast-forward six months and the job hadn't worked out as expected, so we handed in our notice and made the journey back from the west coast to the east coast. We took a different route this time and visited different parts of the US on the way back, again stopping each day to explore more as we went. Conversations about how a 50 state road trip should be part of our future plans continued.
Another Cross-Country Road Trip
The following year was Shae's 30th birthday and I was trying to plan a surprise weekend away for her and some of her friends. I couldn't get everyone together in the same place, so a new plan was hatched – a surprise two week road trip to visit them all around the US instead.
Ohio was first on the list, then on to Las Vegas, California and back to Virginia via South Carolina, with many other stops along the way. As you might have guessed, we chatted on that journey about the 50 state road trip dream. But once again, it was only a dream.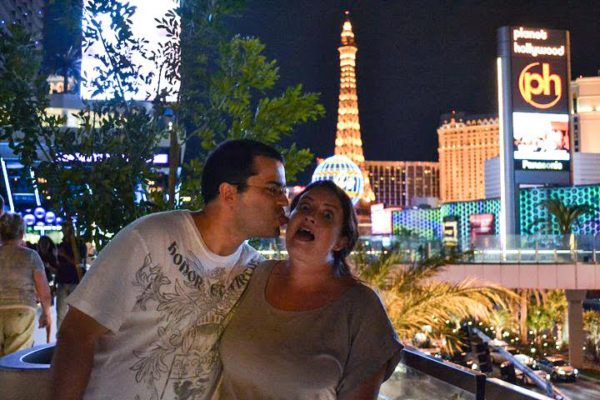 Life Changes
That was 2011 which feels like a lifetime ago now. And for our hamster it was a lifetime ago (RIP Cookie Sprinkles).
A lot changed in the subsequent years including new jobs, buying a home, creating websites that earned us additional income, getting Truffles (our dog) and setting up a non-profit with Shae as its Executive Director.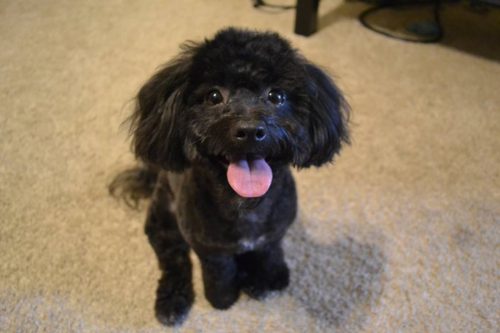 2016 brought about some significant changes with the non-profit and it was time to decide whether to continue or let it come to a natural end. While we were discussing it with Shae's Mom, she asked me what my dream was.
As you can probably tell from the story above, my answer was that at some point in the future I'd love for us to do a 50 state road trip and blog about it. I didn't think about it any further until a few days later though, when Shae said she thought we should pursue this dream.
Could We Afford It?
One of the reasons the ultimate road trip idea had always been a distant dream was because we'd figured it'd be really expensive. Driving around the country and living in hotels would mean we'd need a huge amount of money saved up.
Or would it?
In 2014, I'd started learning about airline miles and hotel point reward schemes. We'd been avidly collecting miles and points so we could travel for free and I'd been learning as much as I could about how to make those points go even further.
Based on how much we were earning through my other websites and how we could maximize our points for free hotel stays, we realized this long-held dream of an epic 50 state road trip was actually possible.
Plan, Plan And Plan Some More
As an INTJ, my mind immediately started racing with all the planning. It was March 2016 at the time and we'd already scheduled a month-long trip to Australia and New Zealand in November / December 2017. Although it'd only give us a few days to recover from jet-lag, January 1, 2018 seemed to be the perfect date to set off.
That gave us ~21 months to sell our house, finish paying off our debt, sock some money away in savings as a buffer and hopefully increase the earnings from my other websites as they'd be our main source of income for the road trip.
The next step was deciding how long the road trip should be. We didn't want to do a 'take-the-most-efficient-route-by-driving-through-a-corner-of-each-state' road trip just so that we could say we'd visited each one. Instead, we wanted to take our time so we could experience and explore everything that each state has to offer. With 50 states (plus DC), we figured a five year road trip would do the trick.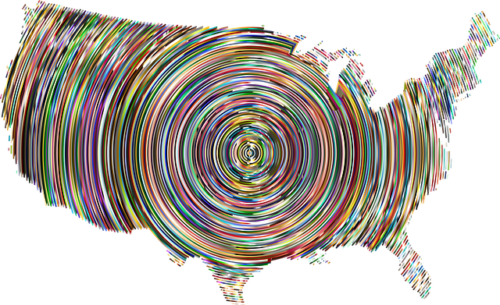 Yep, A Five Year Road Trip!
That'd give us an average of five weeks in each state, spending less time in smaller states (sorry Rhode Island) and more time in larger states (hellooooooo California).
So that's what we're doing. On January 1, 2018, we started our 5 year, 50 state road trip all round the US.
We'd love for you to follow our journey and get some inspiration for your own travels, so  click here to get our updates and we'll be in touch.