On our first full day exploring Columbia SC, Shae and I did what any normal people would choose to do. We visited the World's Largest Fire Hydrant.
The 39 foot sculpture was recommended to us by a couple of people before our 50 state road trip began and seemed like the perfect first stop seeing as we're traveling with our small dog Truffles.
Our hotel was in Irmo, so we took the 15 minute drive down I-26 and I-126 to 1400 Taylor St and there it was in all its glory.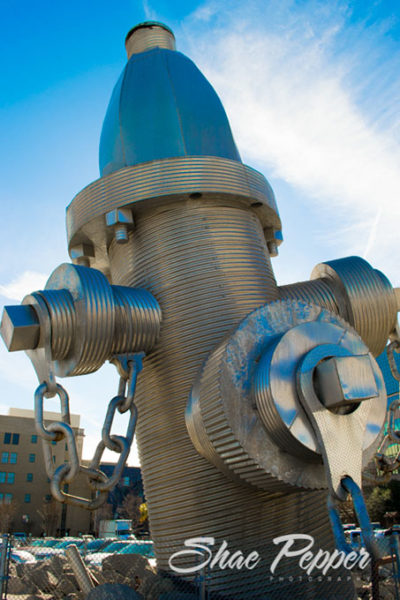 Tilted at an angle, it's apparently meant to look like it's been knocked sideways by a vehicle. When it was first unveiled, the installation included pipes spraying water in the air. That lasted for several years before the water was turned off.
With the lack of water spraying and all the construction rocks placed around its base, it now almost looks like the fire hydrant drilled itself up and out of the ground.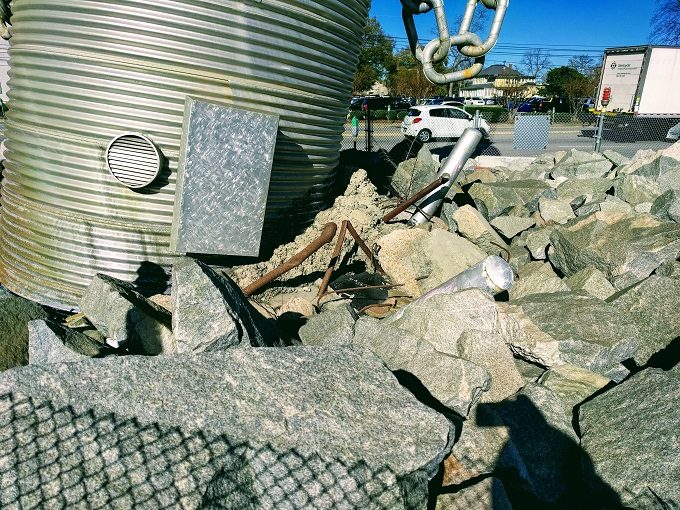 Unveiled in February 2001, the World's Largest Fire Hydrant is a piece of artwork created by Blue Sky, a local artist. We also noticed several of his murals and sculptures around Columbia (including one next to the fire hydrant).
There are barriers and fencing around the fire hydrant which are part of the art installation itself.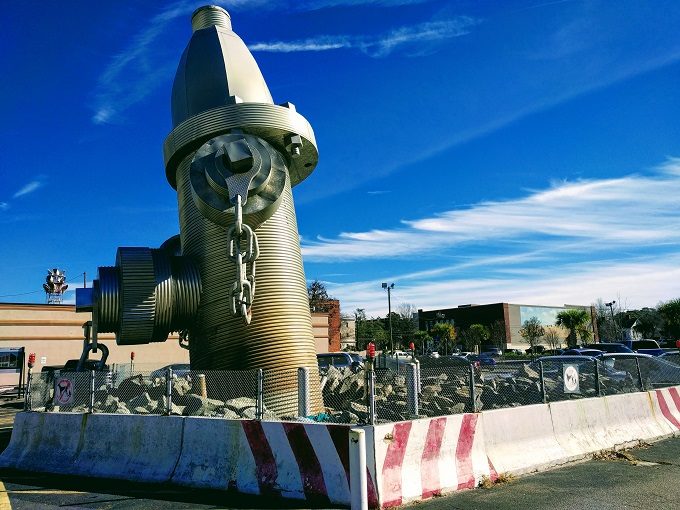 Also part of the sculpture are the signs saying dogs aren't allowed to pee on the fire hydrant.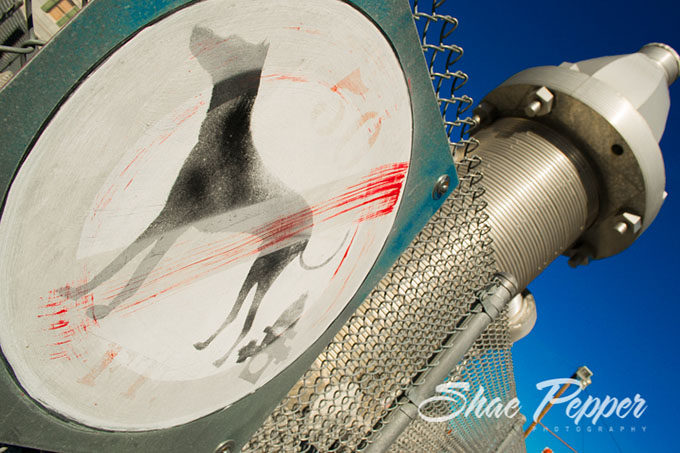 Truffles is a rebel with a paws, but she's a bit too small to jump over the fence so she respected their request and remained at a distance.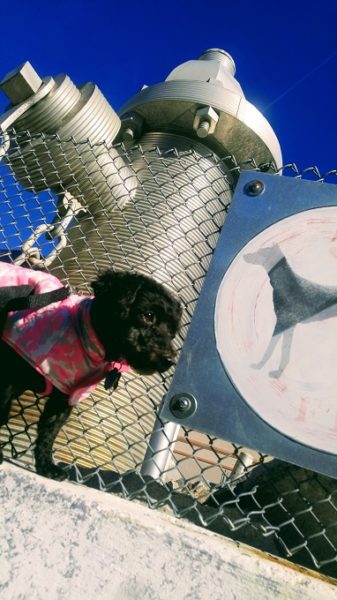 She may also have been a little daunted by its size seeing as even normal fire hydrants tower over her.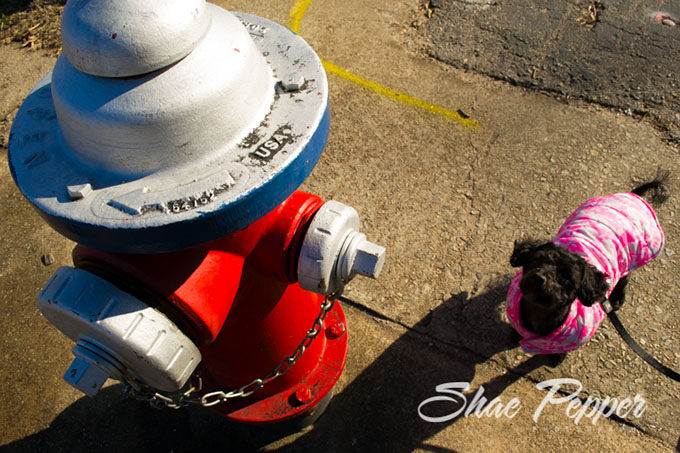 Despite being most commonly known as the World's Largest Fire Hydrant, the official name of Blue Sky's creation is Busted Plug Plaza. This appears to be in reference to the fact that fire hydrants were once known as fireplugs.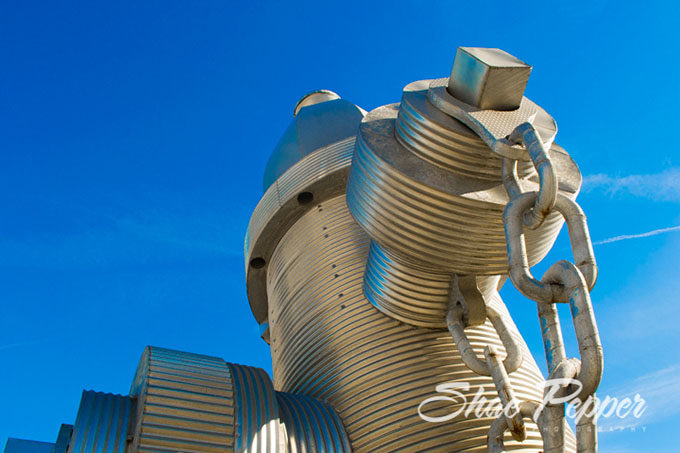 How To Get There
It's easy to find your way to this attraction. Simply type "1400 Taylor Road, Columbia SC", "World's Largest Fire Hydrant" or "Busted Plug" into Google Maps and it'll give you directions.
It's a block over from Palmetto Health Baptist, between Bull St and Marion St. There's metered parking right outside; at the time of writing this, the meters cost 25c per 20 minutes.
Cost
It's free to visit Busted Plug Plaza, although you'll need a quarter if you want to park outside.
Is It Worth Visiting?
Shae and I love visiting quirky things, so we were glad to have seen the World's Largest Fire Hydrant in person.
If you're going to be in Columbia, it's worth swinging by to check out this sculpture. It's free and is a fun thing to experience, but I wouldn't visit Columbia solely to see this.
Some Other Photos
Here are a few other photo Shae took during our quick visit: