Having spent the first month of our 50 state road trip in South Carolina, the final city we visited was Greenville.
We'd enjoyed our time exploring the state but when we visited Falls Park On The Reedy, I had a new favorite place in South Carolina.
It's a beautiful park in downtown Greenville, just off Main Street. We spent a while walking around to take it all in; here's why we loved Falls Park On The Reedy.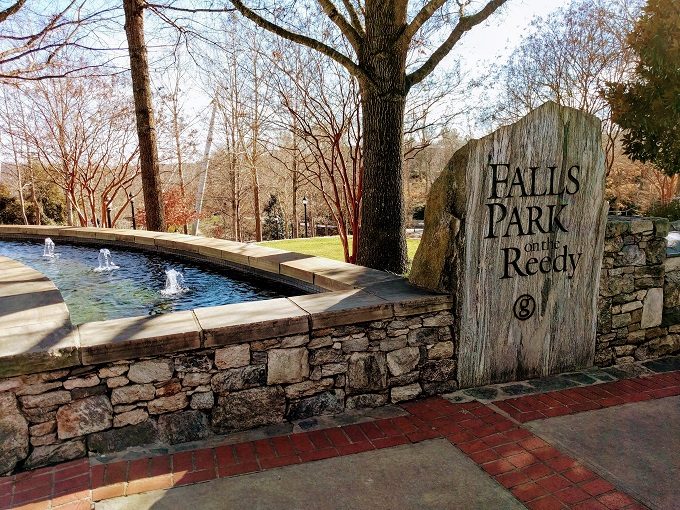 First up, it's a spacious park with plenty of space for people to meet up. Down the steps from the Main Street entrance is what almost looks like a pedestrian turning circle / roundabout, with paths branching off in different directions.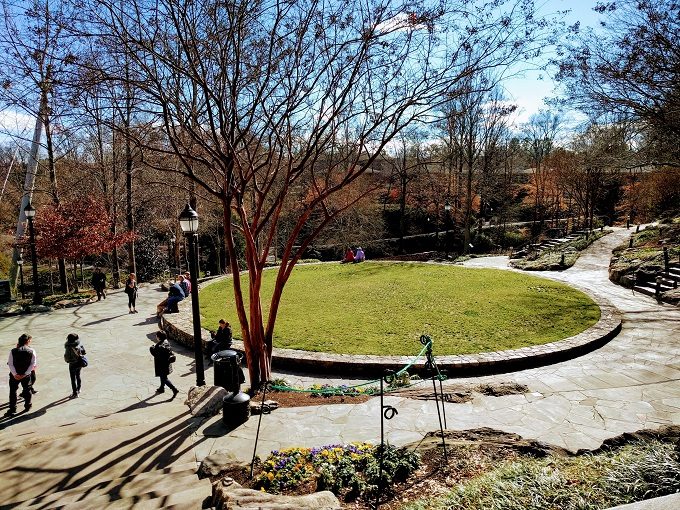 Also close to the Main Street entrance is the Liberty Bridge, a curved walkway with a single suspension cable. Opened in 2004, it replaced a six lane bridge and provides great views of the park and falls below.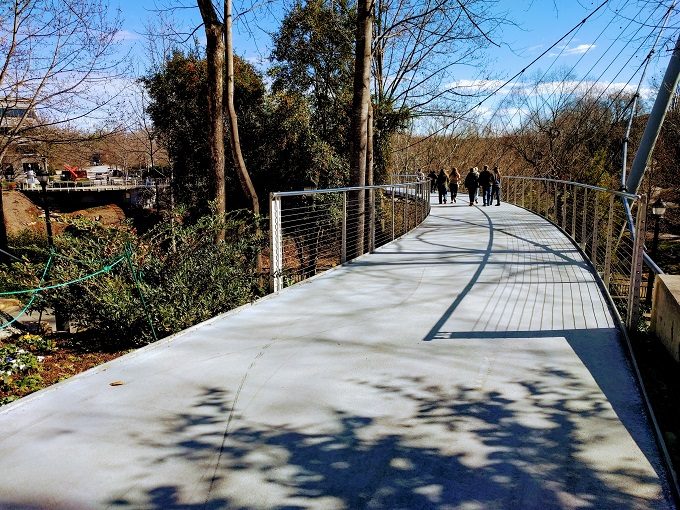 To the right you'll see the park's meandering paths and grassy areas.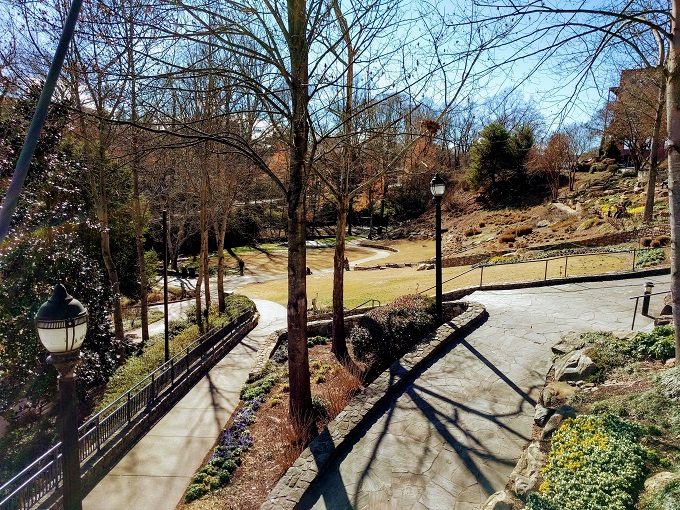 To the left is the highlight of the park – the falls on the Reedy River.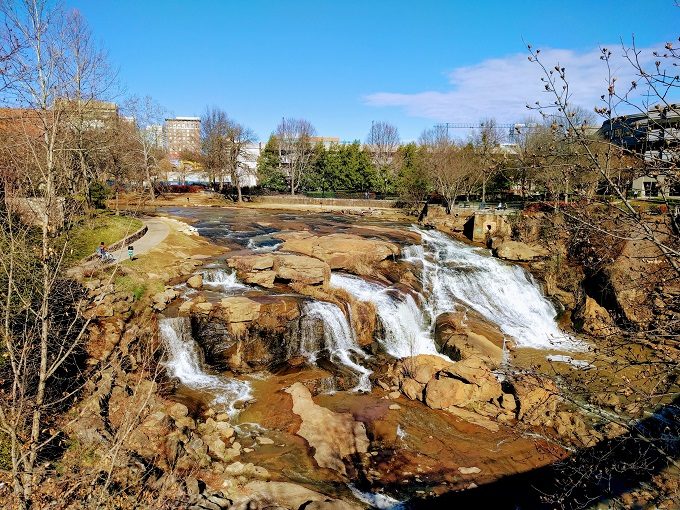 Further along the bridge, you can see where the Reedy River continues its flow with a couple of walking paths running parallel to it.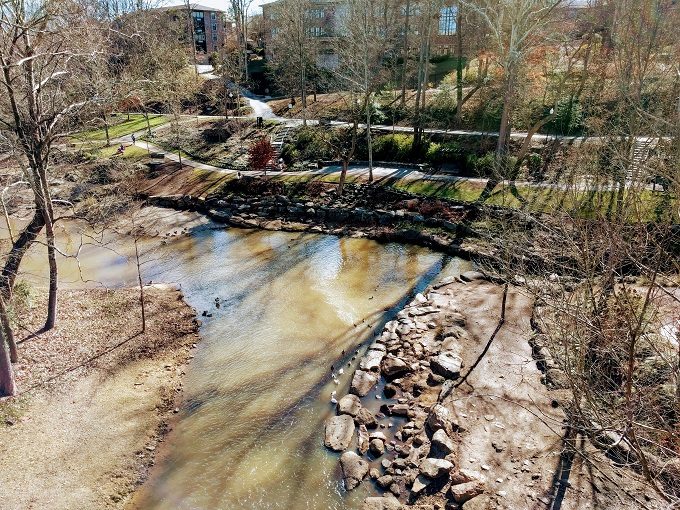 At ground level, it's a peaceful walk through the park. We visited at the end of January, so I imagine it's even more beautiful when the flowers are in full bloom and the branches on the trees aren't bare.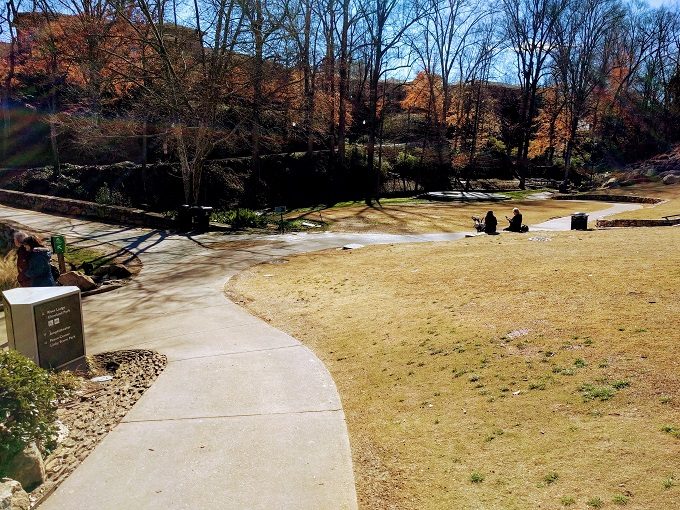 My favorite part of the park though was the falls. In some areas there are signs warning you not to climb on to the rocks…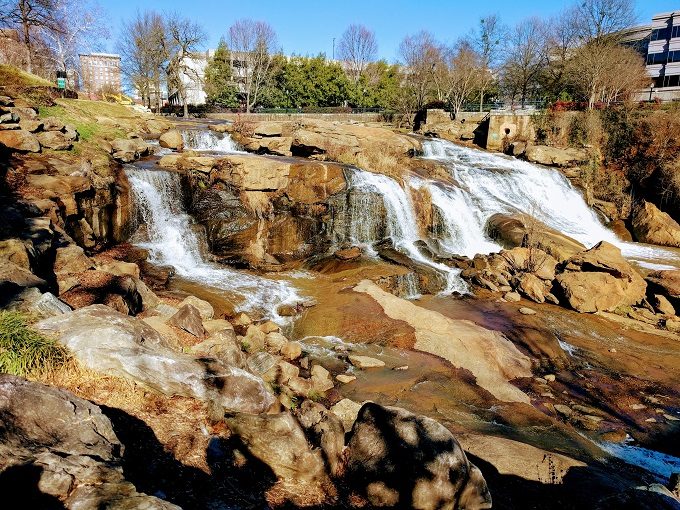 …while in other areas they simply suggest that you shouldn't climb on them. I love waterfalls, so wanted to get much closer.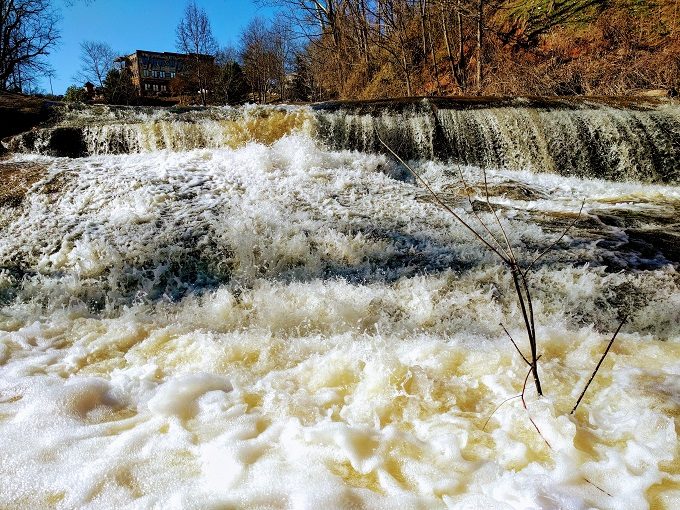 Truffles usually isn't a huge fan of loud water, but even she enjoyed herself at Falls Park On The Reedy.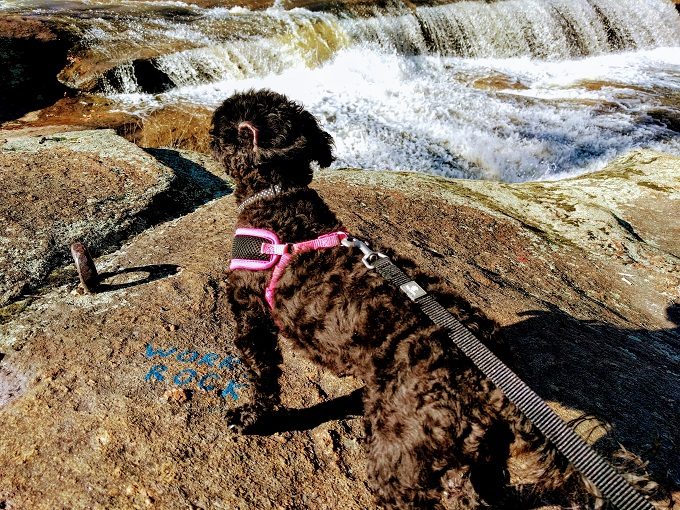 There are several informational boards located around the park, including this one about the Old Mill Ruins.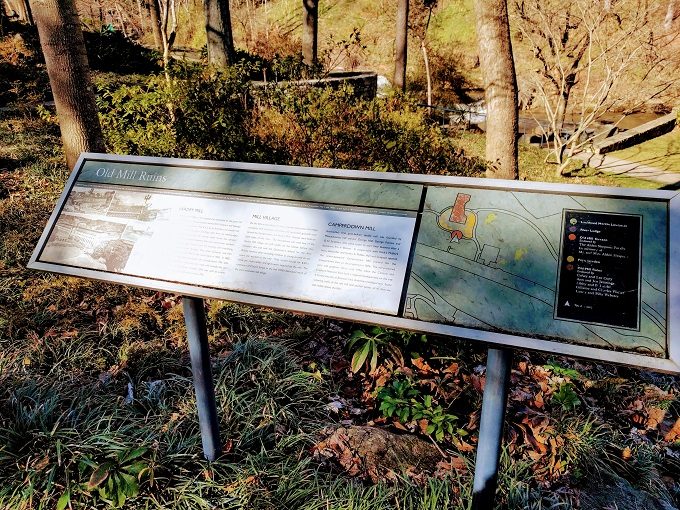 The park is a perfect place to stop and have lunch. There are plenty of grassy areas where you can spread out, as well as a picnic shelter if you need some shade in the summer.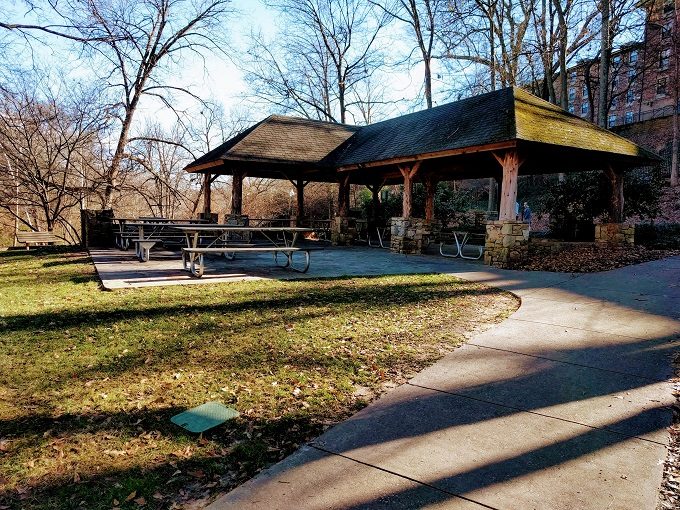 If you need a snooze beneath the trees, simply hook up your hammock and you're good to go.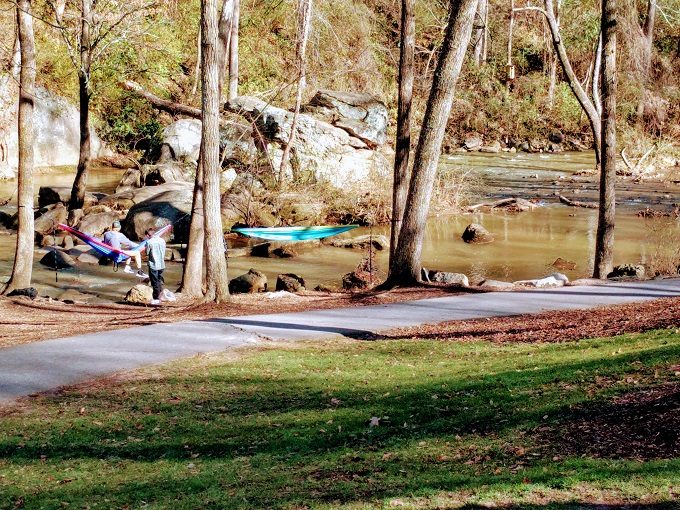 Final Thoughts
Falls Park On The Reedy is an oasis in Greenville, South Carolina, a stunning and relaxing park I can imagine I'd visit every day if we lived nearby.
If you visit Greenville, Falls Park should definitely be on your to-do list. While you're there, we can also recommend hunting for all the tiny Mice on Main.