Most weeks of our extreme minimalism challenge have had some kind of theme. There's been kitchen stuff, wifey stuff, puppy stuff, stationery stuff and more.
Well, this week's theme is… random stuff.
While Shae was going through one of our closets, she pulled out all kinds of random crap (Shae edit: beautiful treasures). There were so many items, we had enough to keep us going for a few weeks of our challenge.
Here's the crap / treasures we're saying farewell to this week: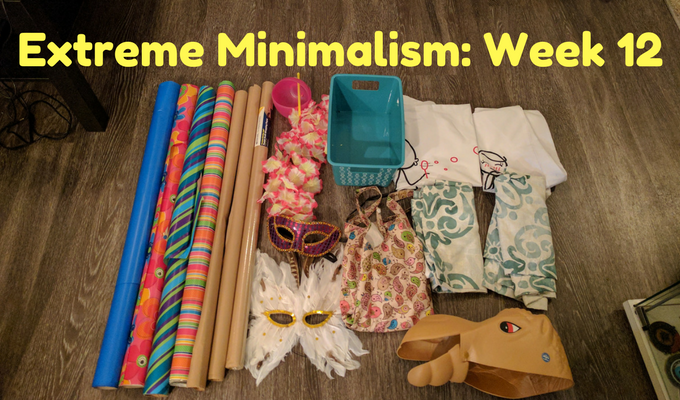 Going clockwise from the left we have:
7 rolls of paper
1 pink coconut drinking cup
2 leis
1 basket
4 pillow cases
1 camel hat
1 bag
2 masks
As you might have counted, that's only 19 items. It wasn't possible to get all the stuff in the photo, so here are the other 17 items: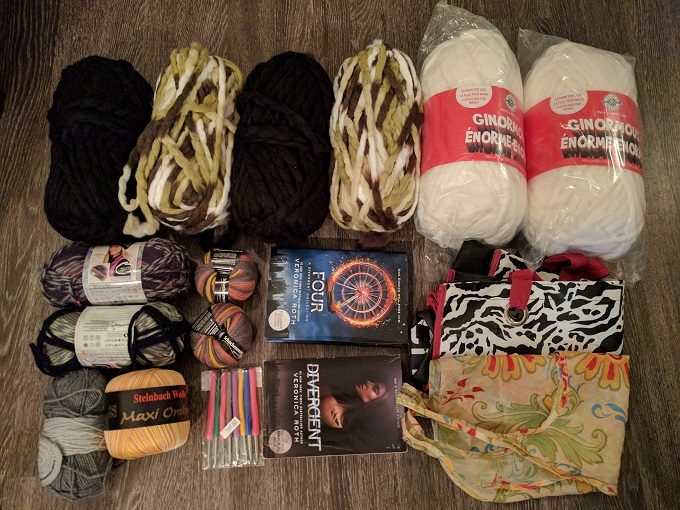 Going clockwise from the left again we have:
12 rolls of yarn
2 bags
2 books
1 set of crochet hooks
Yep, some of those rolls of yarn are as big as your head. Shae had bought quite a few rolls of it back when she was trying out arm knitting.
And for your viewing delight, here's Shae wearing the camel hat from the first photo, complete with major side-eye from the lady sitting behind.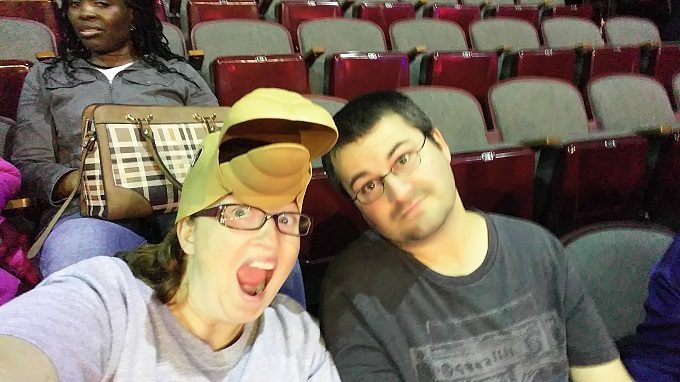 You can follow our entire Extreme Minimalism process with all the posts below:
Week 12: Random Crap Edition – 36 items