It's been another easy week of minimalism for me as we're still working through Shae's stuff from last week.
All of the items we minimized last week were toiletries and we still had some left over. There weren't enough bathroom products to use for this week's edition though, so we're using some other unused items Shae pulled out from some boxes.
It's week 18, so we needed to have a total of 54 items. Here's everything that's leaving our apartment this week: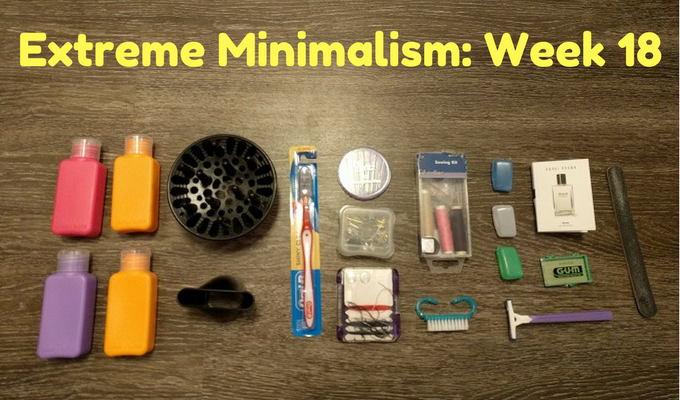 From the left there's:
4 travel-sized bottles for toiletries
2 hairdryer attachments
1 toothbrush
2 tubs of pins
1 sewing kit
1 more sewing kit
1 nail brush
3 toothbrush covers
1 perfume sample
1 small pack of dental gum
1 disposable razor
1 nail file
That was 19 items, so we needed 35 more things. Next up were 15 photo frames: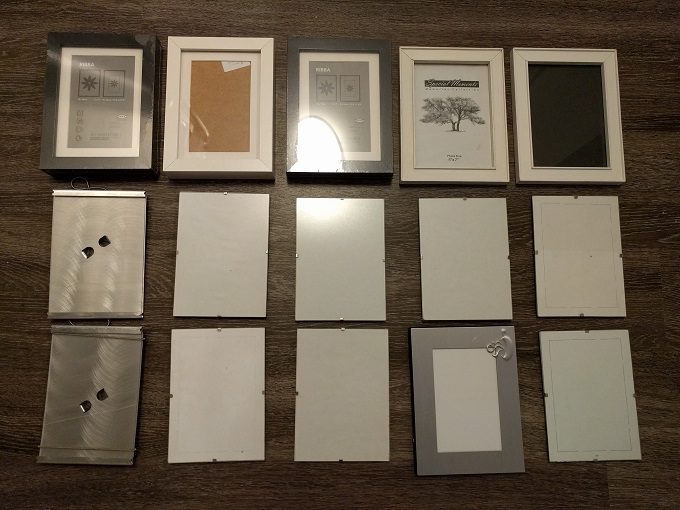 That left 20 items, so we got rid of another 13 photo frames: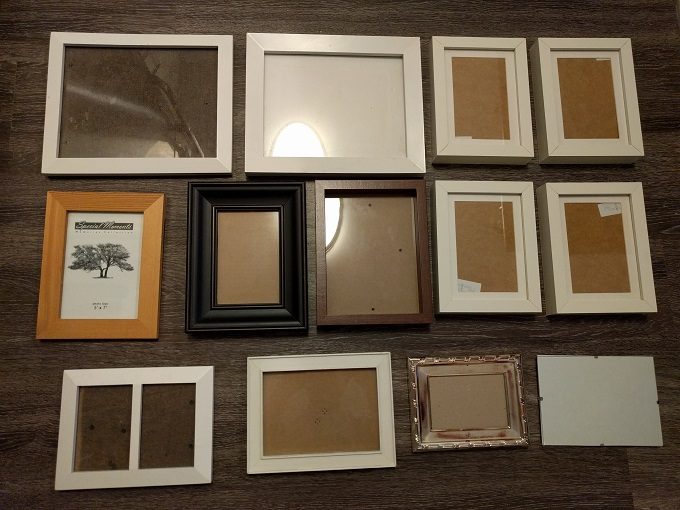 Which meant that we needed seven more items. We were out of photo frames from the box, so Shae found some other random things: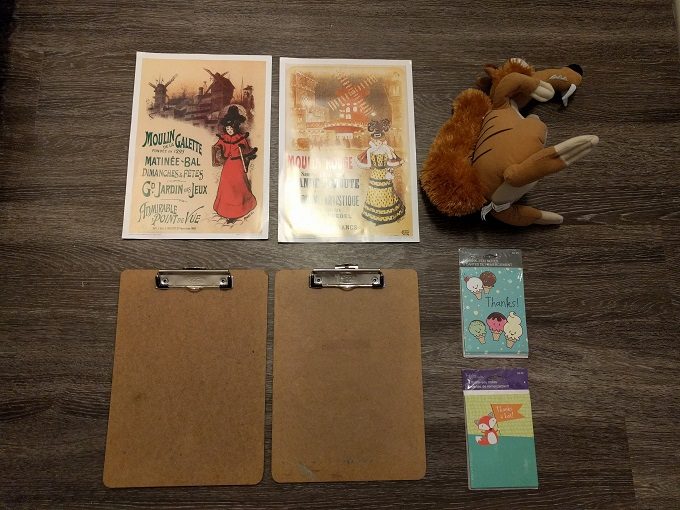 Clockwise from top-left there's:
2 posters
1 Scrat toy
2 packs of Thank You cards
2 clipboards
That leaves us with only four weeks left of the challenge, at which point we'll have gotten rid of nearly all our possessions.
You can follow our entire Extreme Minimalism process with all the posts below:
Week 18: Toiletries & Frames Edition – 54 items