January 1, 2018 wasn't only the first day of the New Year, but also the first day of our new life.
The day started early, with both Shae and I waking up before 6am having seen in the New Year the night before.
Our car's trunk was full, our back seats were half full but there was still loads of stuff we wanted to come along. It was therefore looking like we wouldn't be able to fit everything we wanted to bring.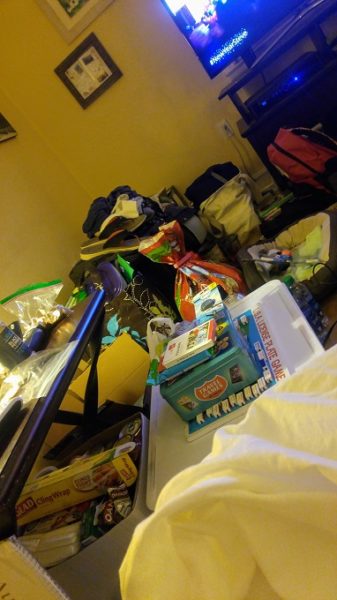 After some smart repacking, everything just about fit. In case you're wondering, we're not doing this road trip in an RV or SUV – we have a 2004 Toyota Corolla, so there's only so much space.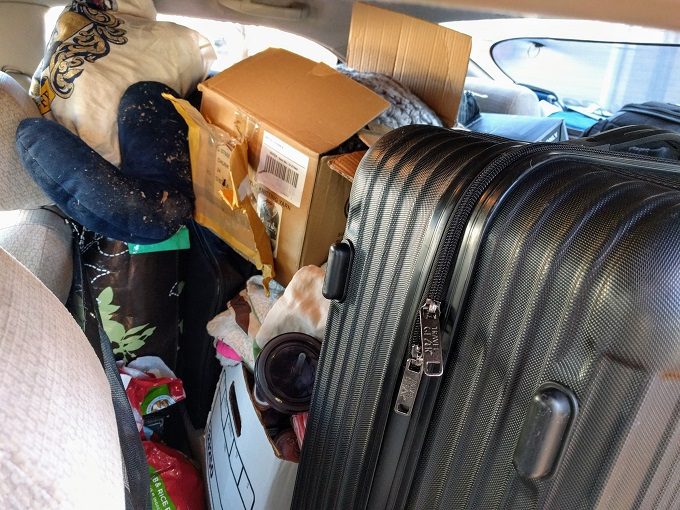 While I was trying to fit all that in the back seat, Shae was busy sticking vinyl letters on our rear window. I've no idea how she managed it seeing as she was only wearing fingerless gloves on her hands and it was 19°F outside (that's -7°C for fellow Brits).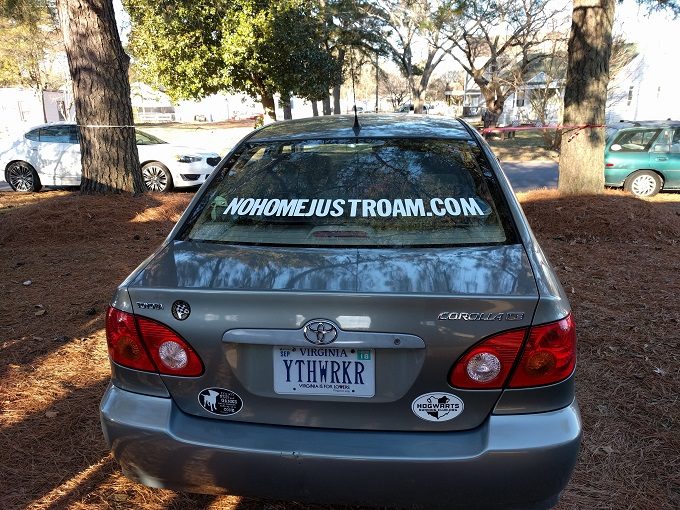 Once the car was packed and the lettering was on, it was almost 9am – time to leave. We don't do things by halves though, so we had a ribbon cutting ceremony.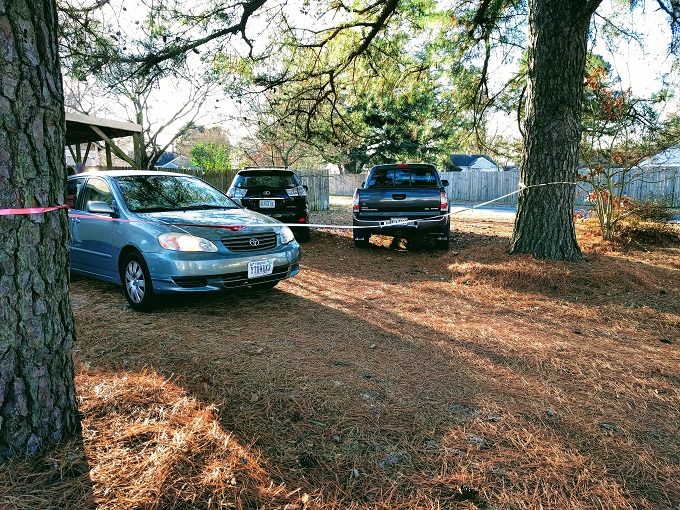 After that, I fulfilled my Formula 1 racing dreams by spraying a bottle of champagne cheap sparkling wine all over the car (and Shae apparently).
With the ribbon cut and car sprayed, it was time to say farewell to Shae's parents.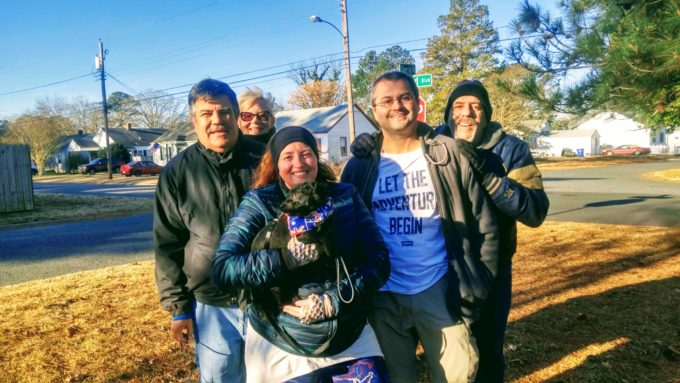 Shae, Truffles and I hopped in the car and set out to our leaving / starting song. We'd thought long and hard about which song should start the road trip and asked people for their suggestions. After narrowing it down to three options, we went with Bon Jovi's It's My Life.
It's my life
It's now or never
I ain't gonna live forever
I just want to live while I'm alive
(It's my life)
My heart is like an open highway
Like Frankie said
I did it my way
I just want to live while I'm alive
It's my life
And off we headed to Columbia, SC.