When deciding on things to do in Greenville, SC on our 50 state road trip, one of the top things on our list was to find all the Mice On Main.
These are nine tiny bronze mice located up and down Main St, a senior project by Jimmy Ryan which were created in 2000. The idea for the sculptures came from the classic children's story Goodnight Moon.
We found some clues online to help us find all the mice, but a few were out of date. That's because some of their clues were based on the location of stores on Main Street, but some had closed in recent years and new stores replaced them.
We've therefore created some rhyming riddles below to help you find the Mice On Main. There are also some photos to help you know what you're looking for, but they don't give away their specific location.
It's time for your Mice On Main scavenger hunt to begin!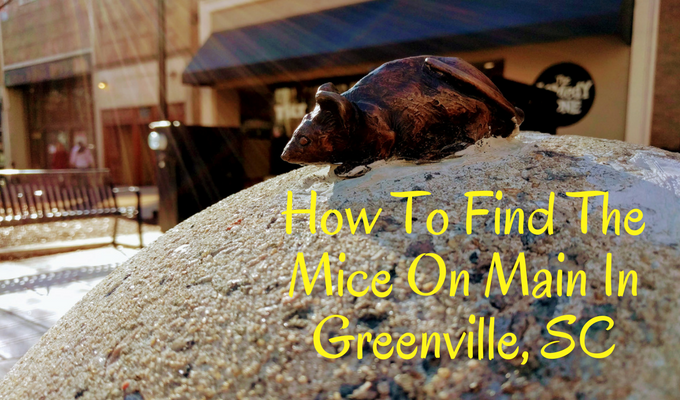 Mouse 1
Find a hotel and restaurant
Which outside has a fountain wall
There you will find father Marvin
Reading a book and looking small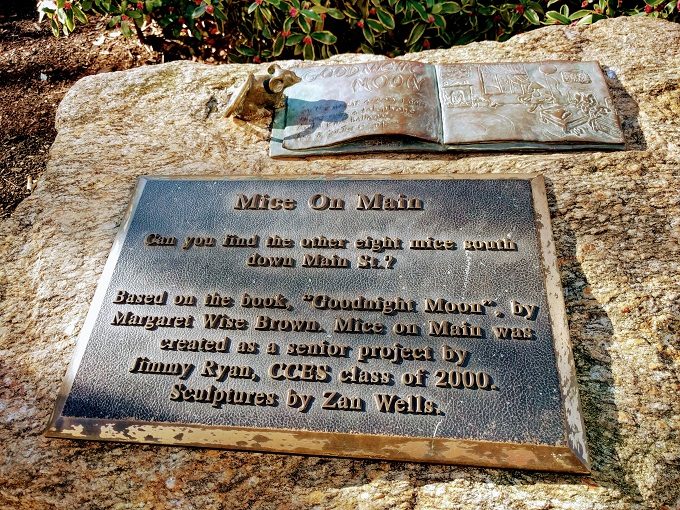 Mouse 2
You'll need to cross the road
If you want to find more
Mother Maggie is found
Outside a sandwich store
Mouse 3
Cross the road and walk down a block
Where Marvin Jr can be seen
It looks like he climbed lots of steps
He might've been fueled by some caffeine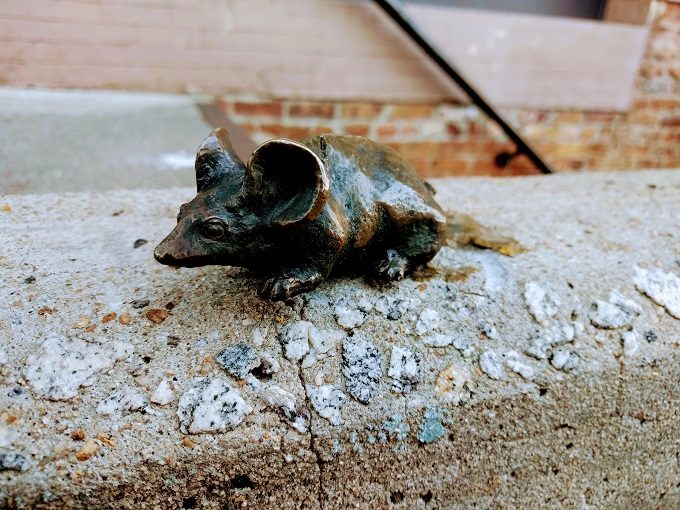 Mouse 4
Safely cross back over the road
To find Marcley – mouse number four
He can be found close to the ground
Where there's more than one tiger paw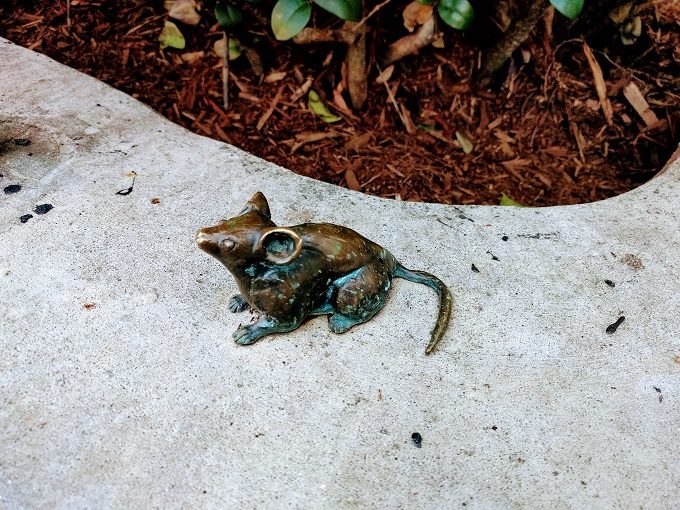 Mouse 5
To find the fifth mouse named Millie
You will have to look high but not low
That's because she's hiding above
Somewhere with a cross on their logo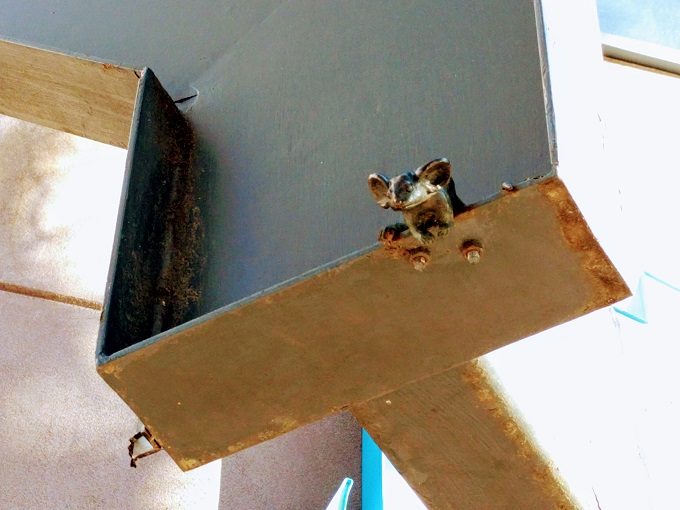 Mouse 6
The sixth mouse is Melissa
And she is in a crouched stance
She can be found laying low
Near some pancakes from France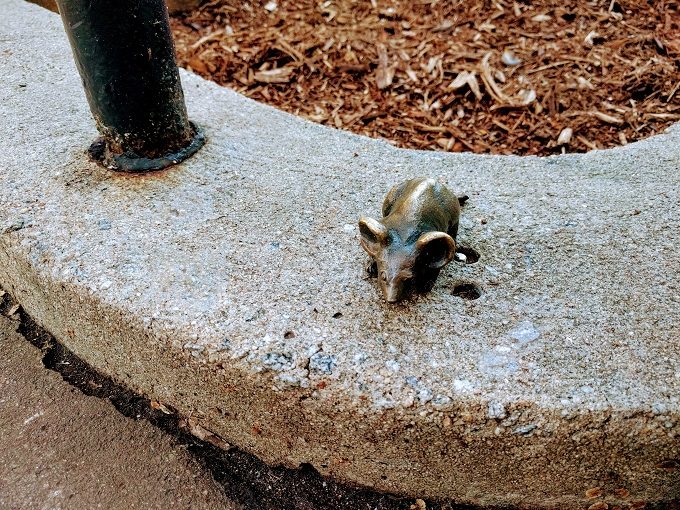 Mouse 7
On the sidewalk is Mitch, the seventh mouse
He's looking up so you'll see his face
He's found outside somewhere that you can eat
Wash your hands after dining at this place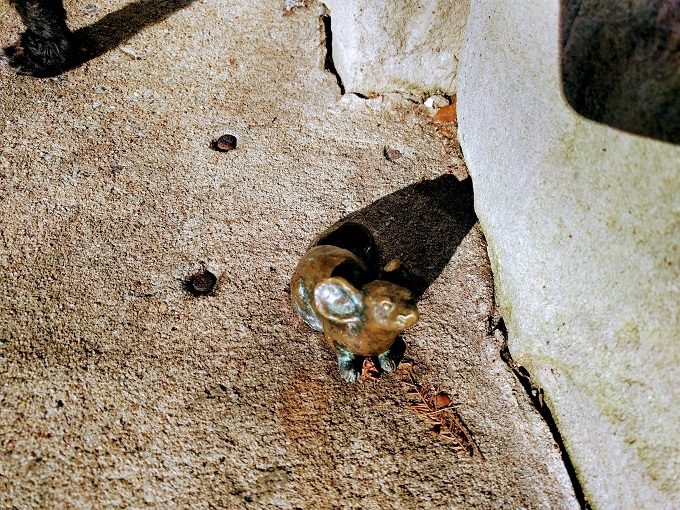 Mouse 8
Now that you're looking for Aunt Mifflin
You're nearing the end of this game
She is outside a financial firm
Which has two letters in its name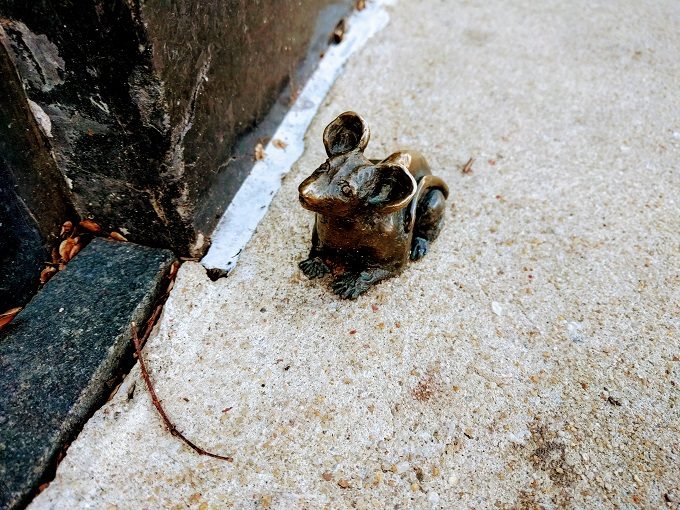 Mouse 9
Your final mouse is called Uncle Miles
Once you've found him you will be a winner
You should take a trip back across the road
To where you can eat pasta for dinner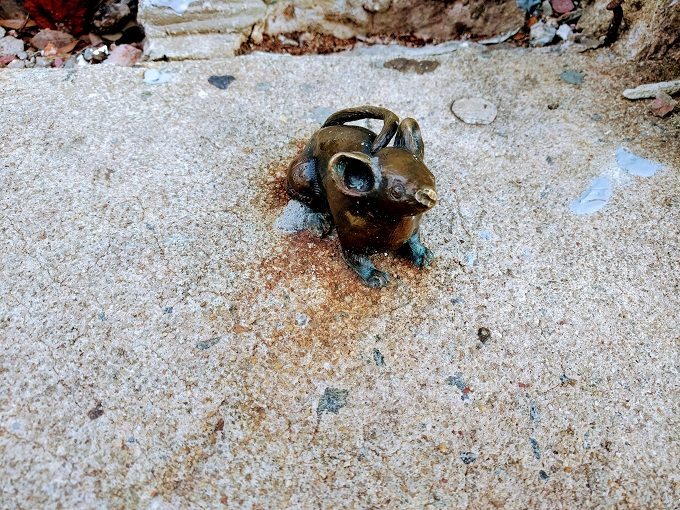 Good luck finding the family of mice and happy hunting!
If you enjoy these kinds of activities, be sure to check out all the other sculpture scavenger hunts you can find around the US.