One of the meals both Shae and I love to eat is a burrito bowl. Even our dog Truffles likes to get in on the action with a small plate of rice and ground meat.
When I got my Instant Pot, I realized that it's possible to make an Instant Pot burrito bowl as a one-pot meal.
It's much easier to make this way, plus it reduces how much washing up we have to do. That's a bonus because for the next five years we'll be living in hotels on our 50 state road trip.
This Instant Pot burrito bowl recipe can be tailored to fit your preferences. I tend to make it using ground turkey, but ground beef works just as well. Any kind of canned beans can be used too – this time round I used Kroger's tri-bean blend, but you can use straight black beans or pinto beans if you prefer.
We love this recipe so much that I always make extra for us to eat the next day. This burrito bowl recipe is therefore based on four servings; just adjust the ingredients up or down depending on how many servings you need.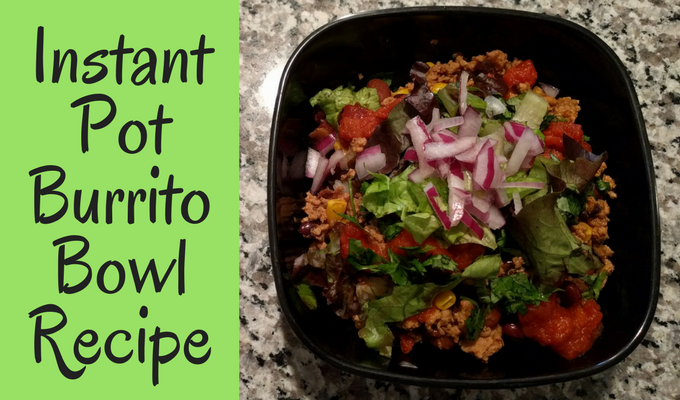 Servings
Four
Equipment Needed
Ingredients
1lb ground meat
1 can of beans
1 cup of rice
Pack of taco seasoning (I make this so frequently, I have a large container of seasoning)
Oil spray
2 cups of water (this is used in two different amounts)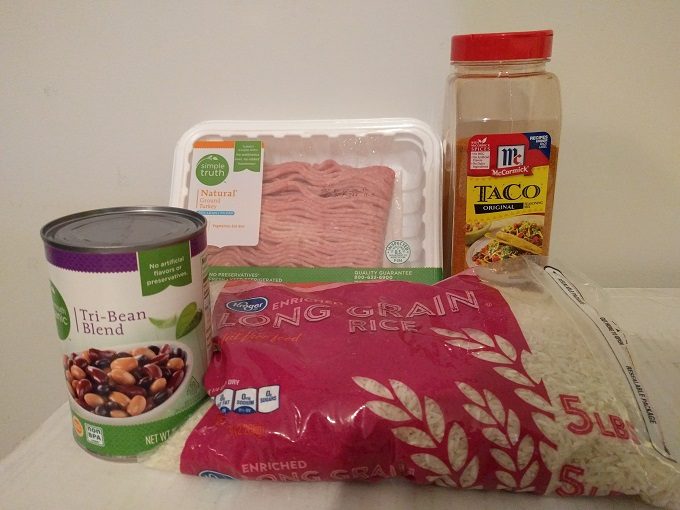 Instant Pot Burrito Bowl Recipe
Step 1
Spray the base of the Instant Pot with the oil spray, then use the sauté function to brown the ground meat. Once browned, add the taco seasoning and stir.
Step 2
Add the beans and 3/4 cup of water, stir again and turn off the saute function.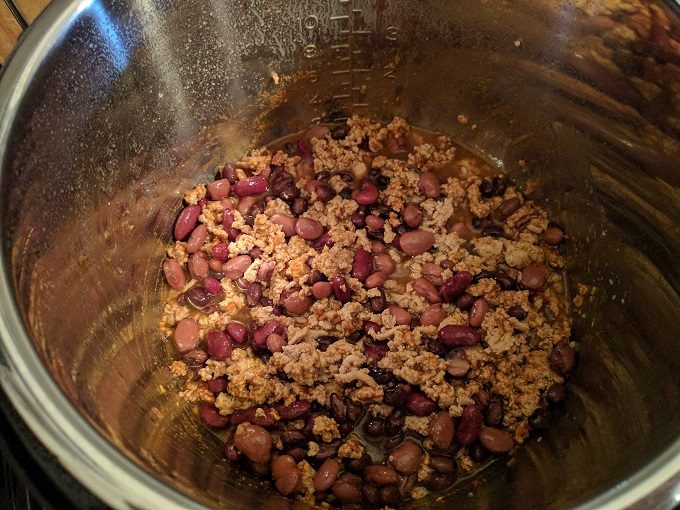 Step 3
Add the rice and 1 1/4 cup of water to the Pyrex bowl. Put the trivet or chicken roaster in the Instant Pot and place the bowl of rice on top. Make sure it's in the center so that there's ~1/2″ space around the edge.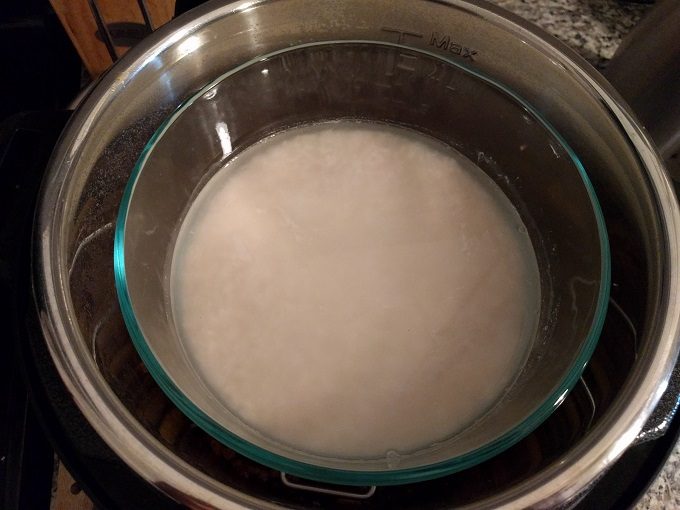 Step 4
Close the lid and ensure the valve is set to 'Sealing'. Press the 'Manual' button and adjust the cooking time for six minutes at high pressure.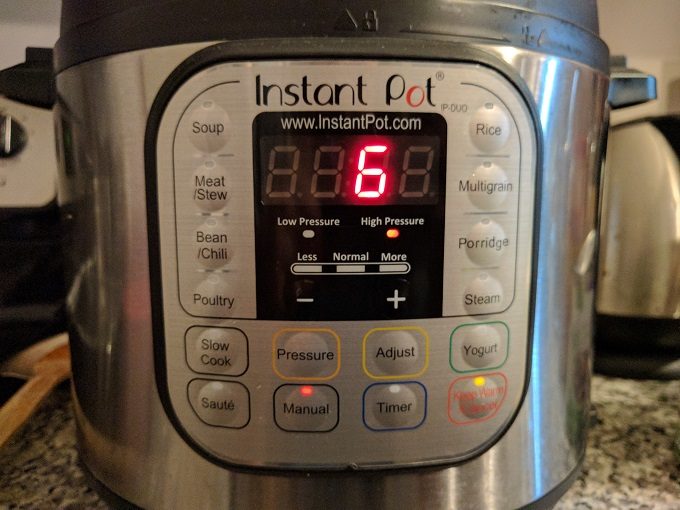 Step 5
Once it's finished cooking, allow it to vent naturally for ten minutes. After the ten minutes is up, turn the valve to 'Venting' to release any remaining pressure.
Serve with cilantro, lettuce, salsa, corn, onion, cheese, sour cream and anything else you enjoy.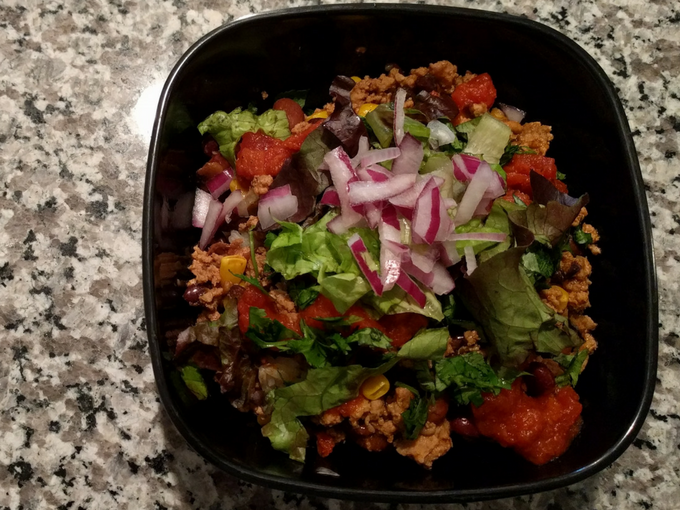 If you liked this idea, be sure to check out all our other hotel room recipes you can make using an Instant Pot.