It was horrific.
Shae and I got into the elevator at our hotel last night and saw a crime against humanity. It was something that'll no doubt haunt our dreams for years to come.
There was apparently some painting going on on the third floor at our hotel. They kindly put up a sign in the elevator to warn guests, but this is what it said.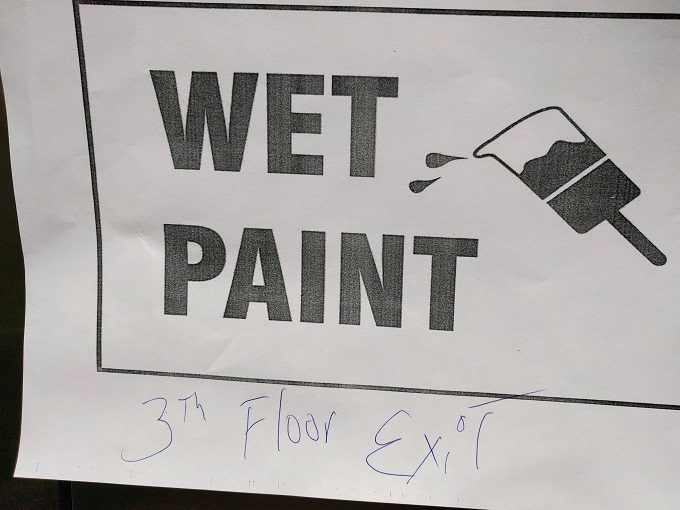 That's right – there was wet paint on the "3th" floor. Or is that the thirth floor. Or maybe the threeth floor?
We were heading out for Taco Tuesdays at The Whig in downtown Columbia, so there was nothing we could do about it right then. We had a great time at dinner, but the knowledge of the 3th floor still being on display gnawed at the back of my mind.
We arrived back at the hotel a few hours later to find that the sign was still up. Unable to take the "3th floor" debacle any longer, we decided to be the change we wanted to see in the world. There was only one thing for it – No Home Just Roam had to come to society's rescue.
The first step – disguises. We put on hoodies and grabbed a couple of the hotel's coffee cups that had mustaches and mouths on them.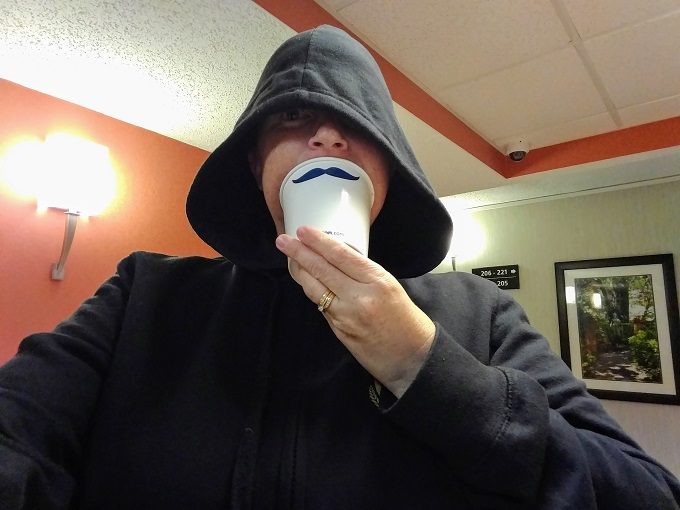 Sneaking down the hallway, we made our way to the elevator, pen in hand. While Shae kept a lookout, I set about righting the wrong.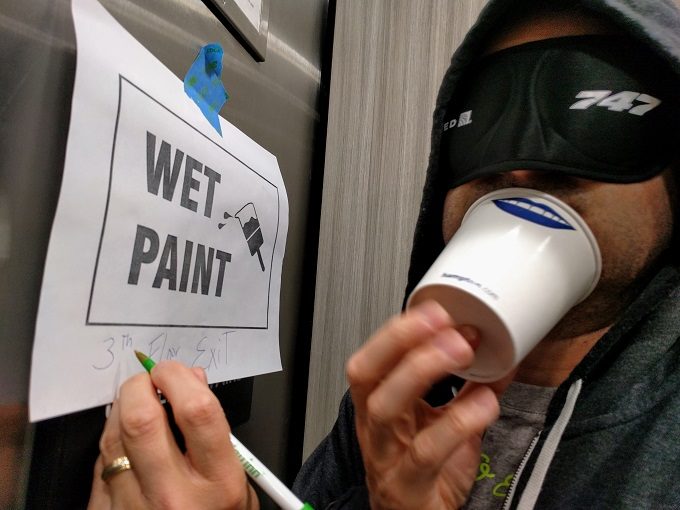 Within seconds, this egregious mistake had been fixed, ensuring that no one else would have to suffer in the same way we had.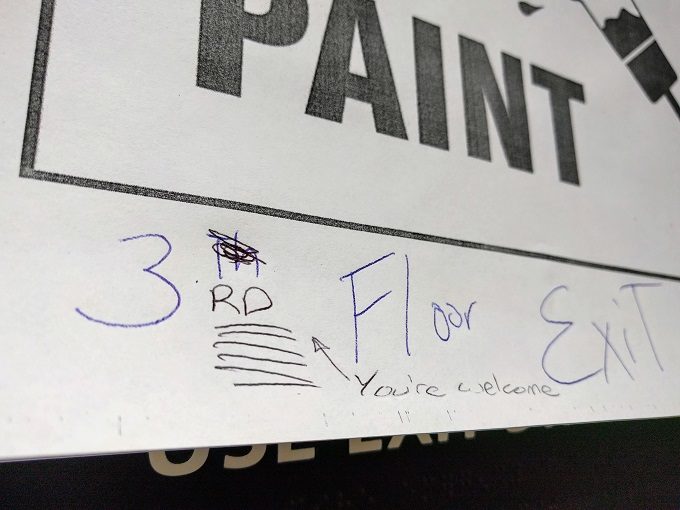 I was tempted to write "Your welcome", but it pained me to even contemplate writing that.
Our work done, we made our way back to our room, safe in the knowledge that the world was a better place thanks to our intervention.