Before setting off on our 5 year, 50 state road trip, we've spent several years living in Portsmouth VA. One of our favorite places to eat and drink here is Longboards in Olde Towne.
We'd recently planned on visiting a different restaurant in Olde Towne in order to review it, but it turned out that they're closed on Sundays. Shae and I therefore decided to head to Longboards for lunch and review there instead.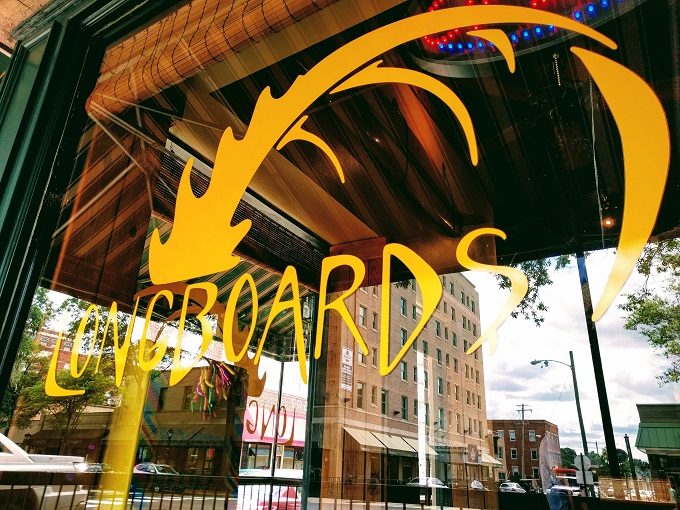 One of the reasons we love Longboards is because they're very pet-friendly. They have a decent-sized outdoor seating area on High Street where you can bring your dogs.
They'll also bring out a water bowl so your pupper can stay hydrated too.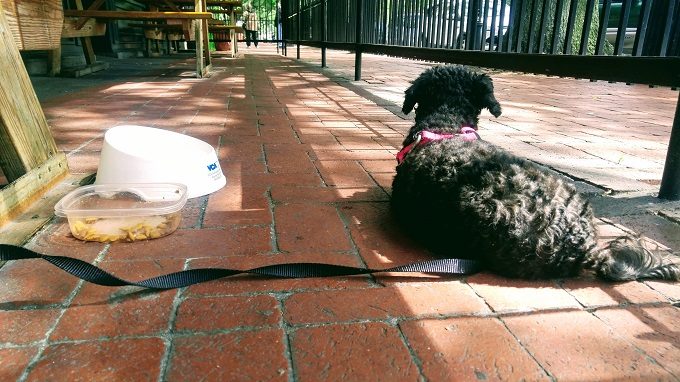 If you'd prefer to sit inside (Portsmouth in the summer is hot and humid), there's plenty of indoor seating. There are tables for parties of up to eight people, as well as seating at the tiki-style bar. There are also a number of TVs spread around with different sports being shown.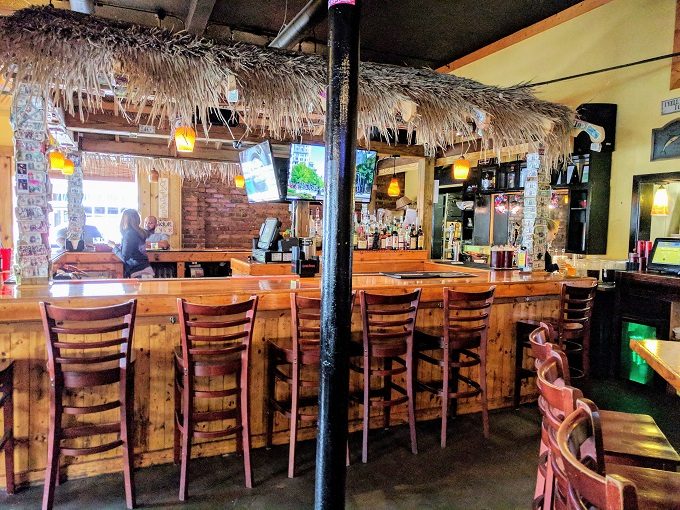 There's a separate room in the back with a couple of pool tables along with some additional tables and chairs.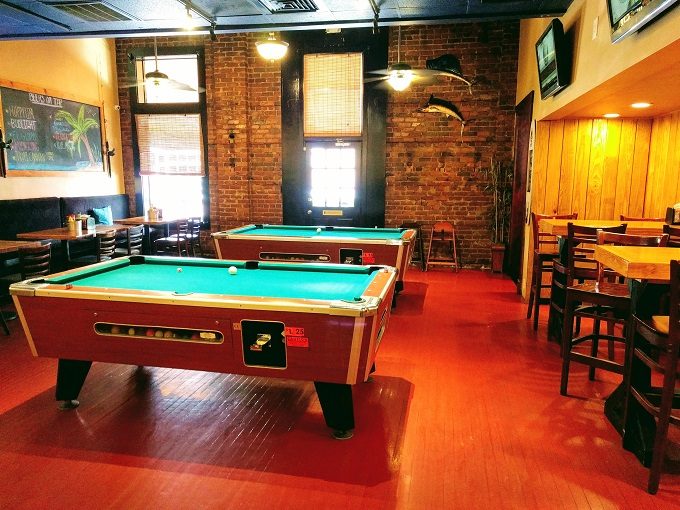 We normally visit when Cheryl's working (she's our favorite server), but on that Sunday we were served by Courtny. She brought us some menus and took our drinks order – I got my usual (a draft Blue Moon) while Shae ordered a margarita. They have a selection of about a dozen draft beers, with some of those being rotating options based on the season.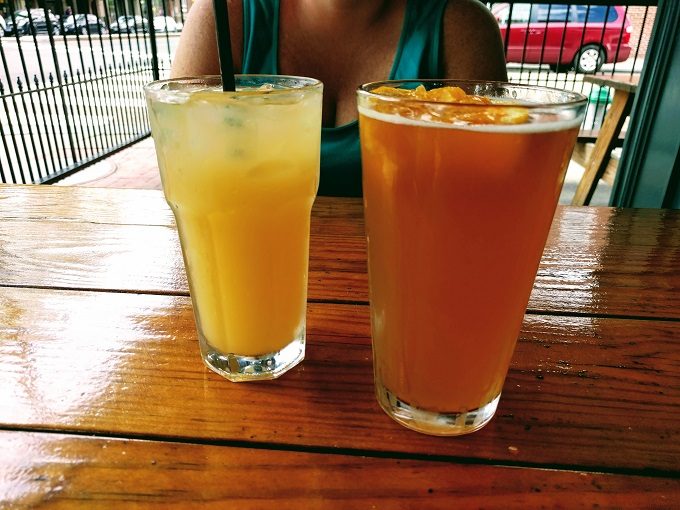 The menu has a good variety of options, all at a reasonable price.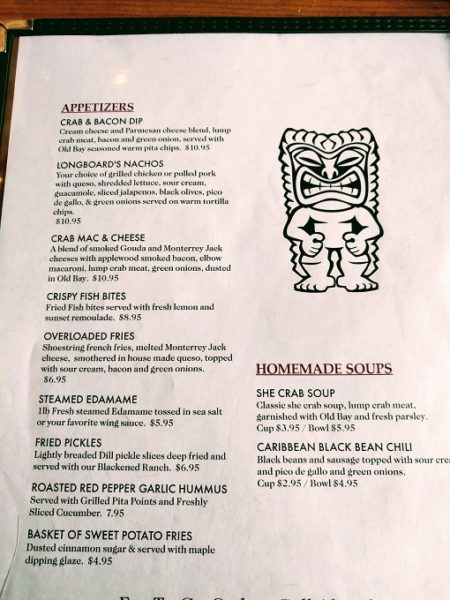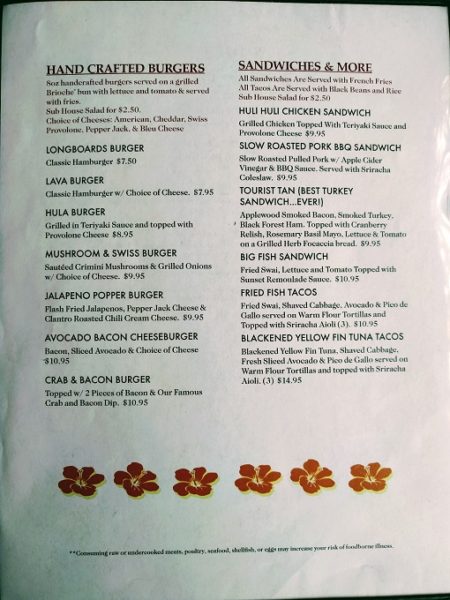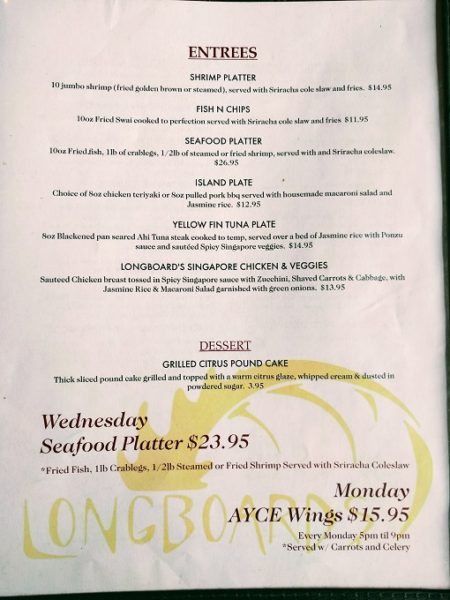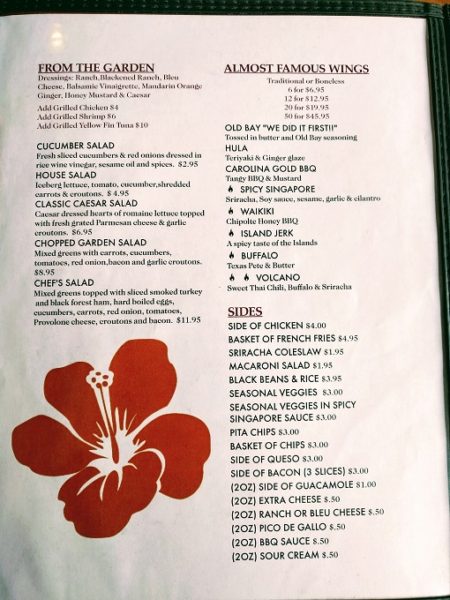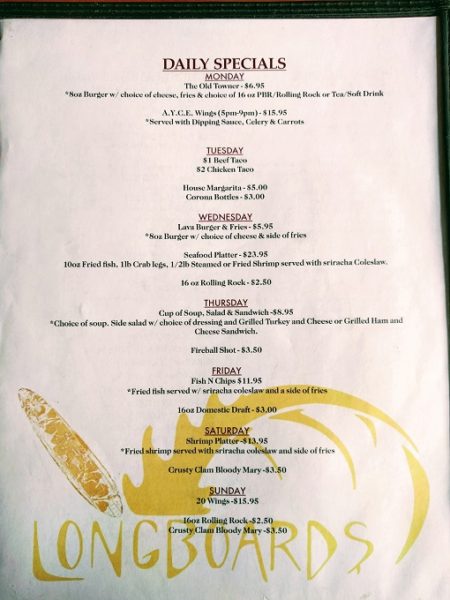 We often visit on Tuesday evenings when it's Taco Tuesdays – $1 beef tacos and $2 chicken tacos. The special on Sundays is chicken wings which I wasn't really feeling, so I ordered the Tourist Tan sandwich with fries.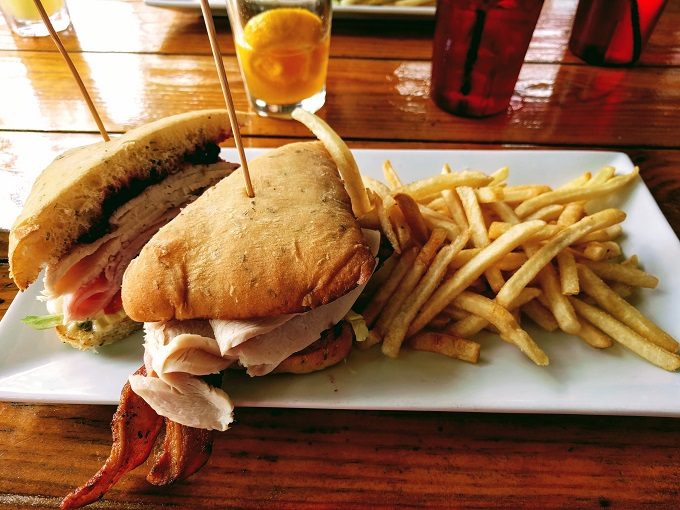 It's listed on the menu as the 'best turkey sandwich…ever!' and I might have to agree. It's loaded with not just turkey, but bacon and ham as well. The cranberry relish, rosemary basil mayo, lettuce, tomato and grilled herb focaccia bread round it off for a delicious taste sensation.
As you can see from the photo below, it's a massive sandwich and so it's not something you eat delicately.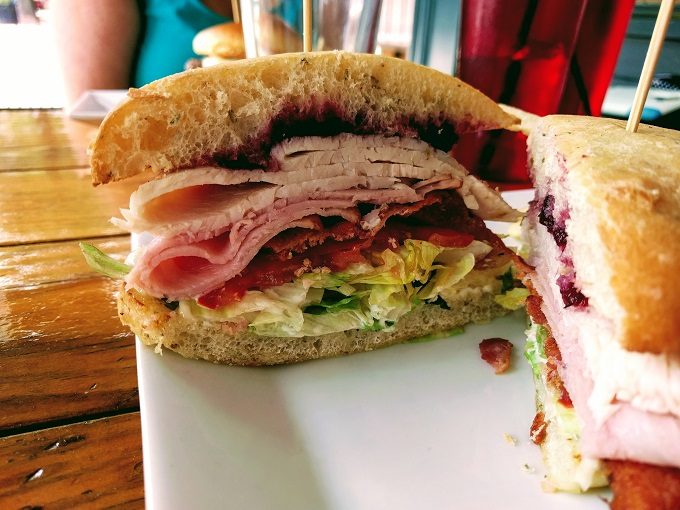 Shae went for the lava burger which is a cheeseburger with fries. It comes with a choice of cheese and I think she went for pepper jack. We both enjoy the fries at Longboards as they're fast food style.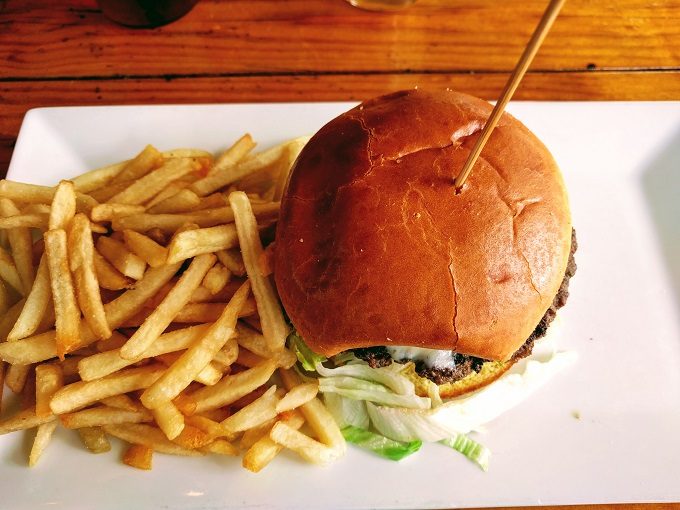 I polished off my sandwich and fries pretty quickly (with some assistance from Truffles), so once I was done she came up to sit on my lap. Shae was still working on her burger and Truffles gave her some pretty intense stares in the hope she'd get some of it.
The staring worked.
Satisfied with all the meat she'd gotten out of both of us, she settled in for a snuggle.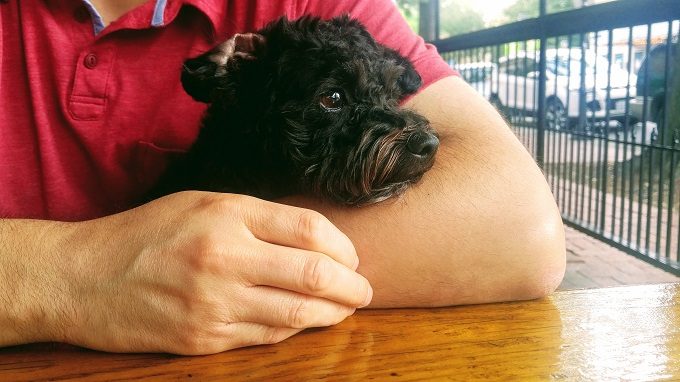 Summary
If you're looking for a bar and restaurant in Portsmouth VA, give Longboards a try. Their food and drinks are reasonably priced, they're pet friendly and the service is usually good.
It's not somewhere you'd go for a fancy dinner – if you want something more upscale in Portsmouth, check out Still instead which is just around the corner.
For somewhere to chill out after work and have a drink with friends though, Longboards is a great option and is our go-to place.
Truffles Approval Rating

As you might have guessed, Truffles gives Longboards four paws out of four – pawfect!
She enjoys getting to come for a drink with us, even though she's restricted to water. She also loves trying out our meals, whether we're having tacos, burgers or sandwiches loaded with meat.
Our Rating
Food = 4.25 / 5
Price = 4 / 5
Atmosphere = 4 / 5
Decor = 4 / 5
Service = 4 / 5
Total = 4.05 / 5
Address
Longboards, 440 High St, Portsmouth VA 23704