Sheltered beneath oak trees adorned with Spanish moss, you'll find the Smallest Church in America.
Shae's great at finding random and quirky stuff to visit, so when she discovered that our journey back from our failed attempt to relocate to Florida would take us past the church, we knew we had to stop by and visit.
The Smallest Church in America is located in Darien GA, off exit 67 on I-95. Just drive about a mile down Highway 17 and you'll see its sign on your left. We'd typed "Smallest Church In America" into Google Maps and it took us straight to Christ's Chapel in Memory Park.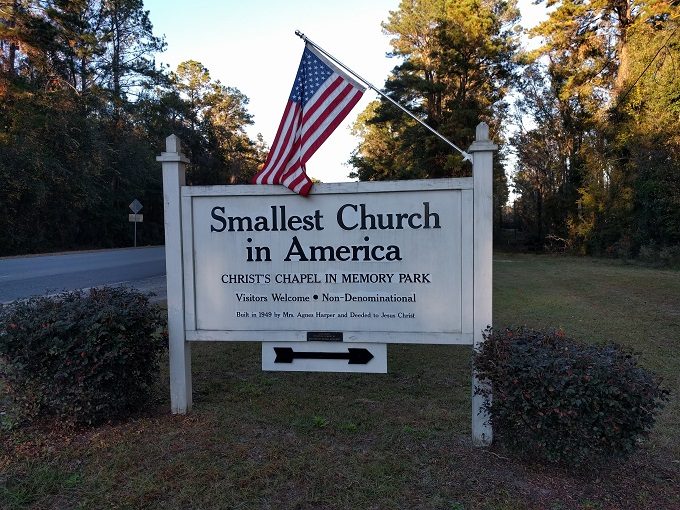 There's a dusty parking lot with space for several vehicles. Although it wasn't overly busy, we saw two or three other visitors in our short time there.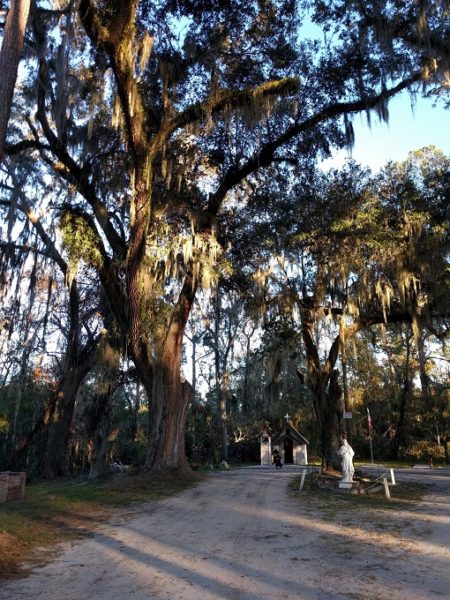 Due to suspected arson, the original church was destroyed several years ago but was rebuilt thanks to local funding. As a result, there are several signs up around the place to let you know you were being watched.
When you walk closer to the church, you'll see the short bell tower on the left and the church on the right.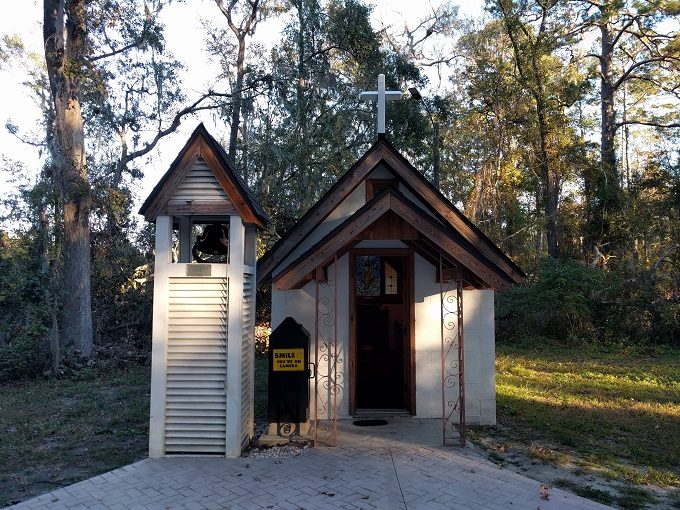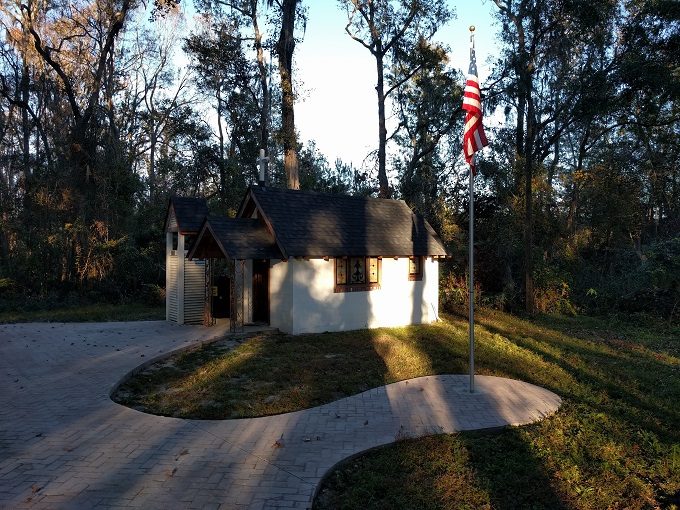 The bell tower has a cord dangling in front that you can pull to make it chime.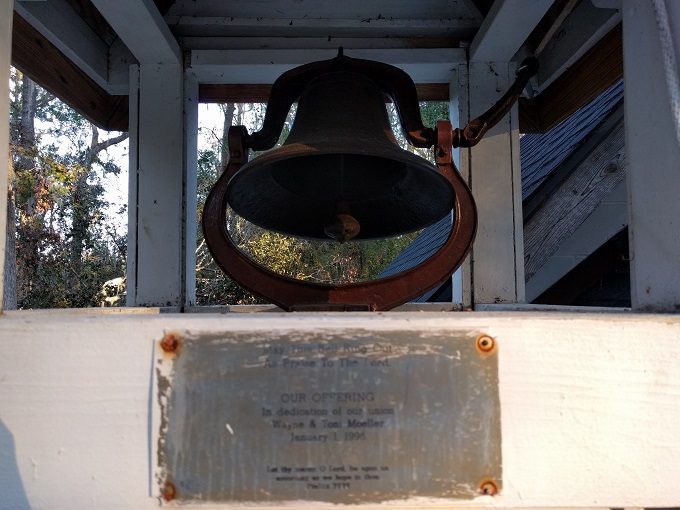 Seeing as it's so tiny, you can see pretty much everything from the entrance. There's a pulpit at the front and seating for a dozen people. Apparently services are held here on the third Sunday of each month.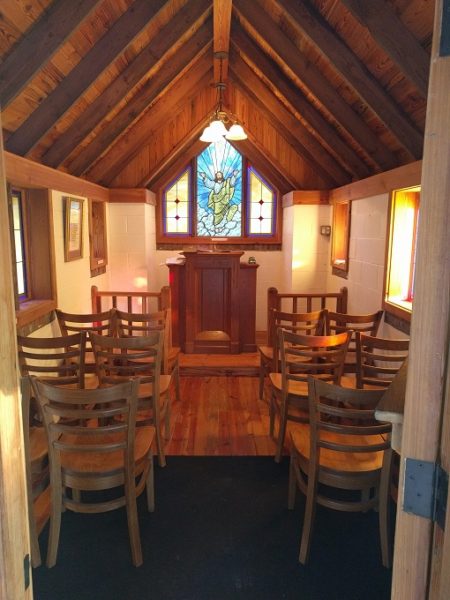 The church has stained glass windows all around the building which were imported from the UK.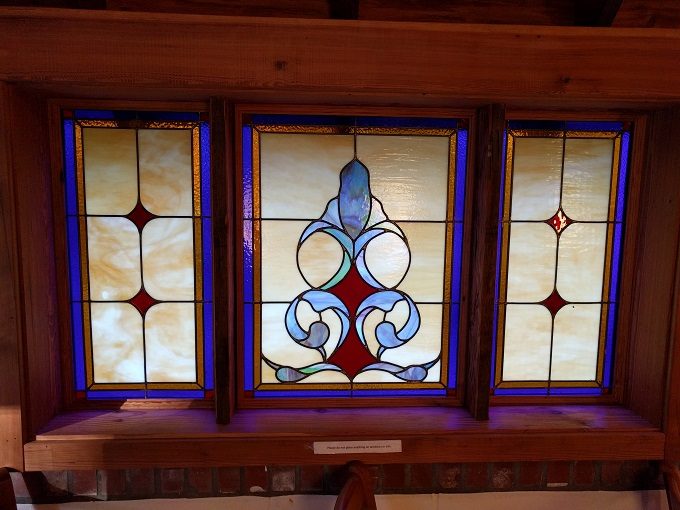 There's a visitor logbook on the pulpit so that you can share where you've visited from. If you visit the church, you should be able to find a visit by the Peppers of Portsmouth on November 27, 2017.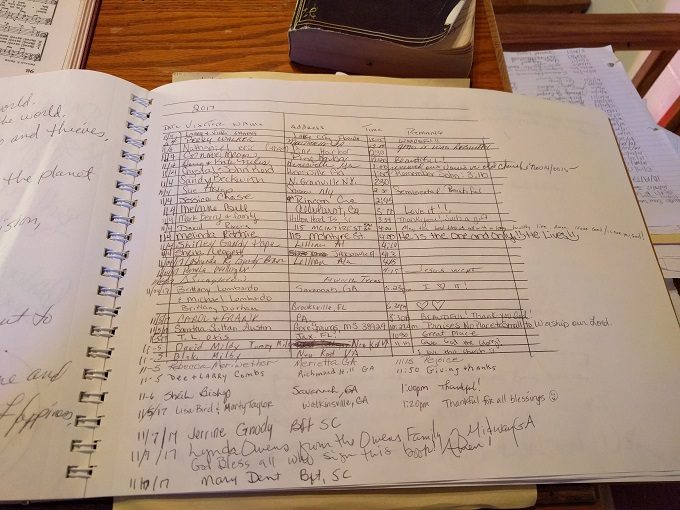 At the back of the church there's a noticeboard where you can leave other notes and photos.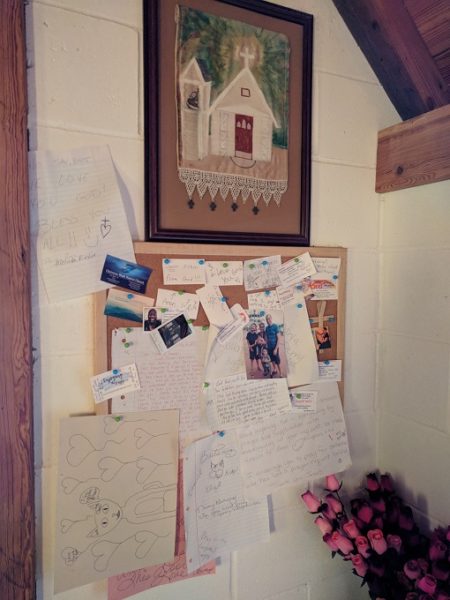 There are a few other features outside the church. To the left and right of the building were some small ceramic sculptures.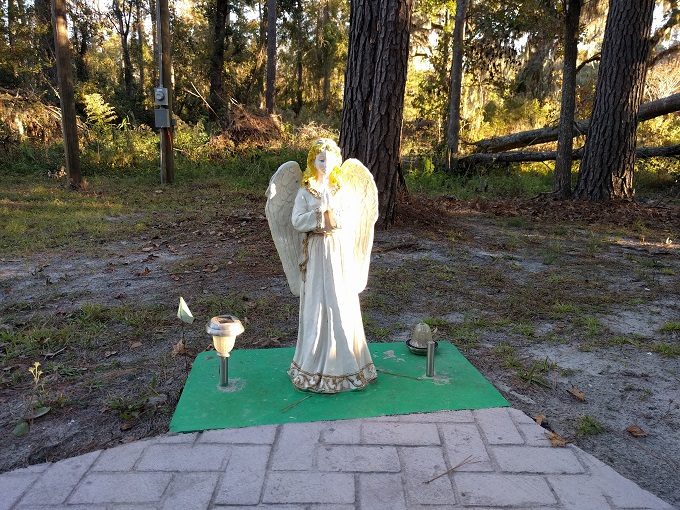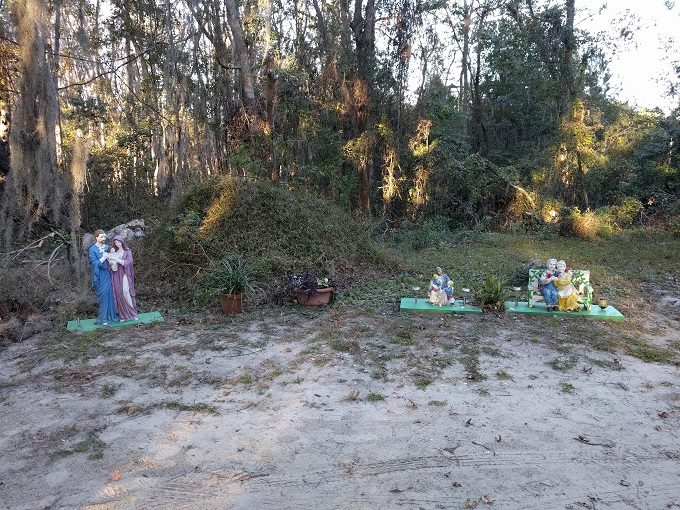 If you'd like to spend a little more time at Christ's Chapel, there's a picnic table where you can have lunch.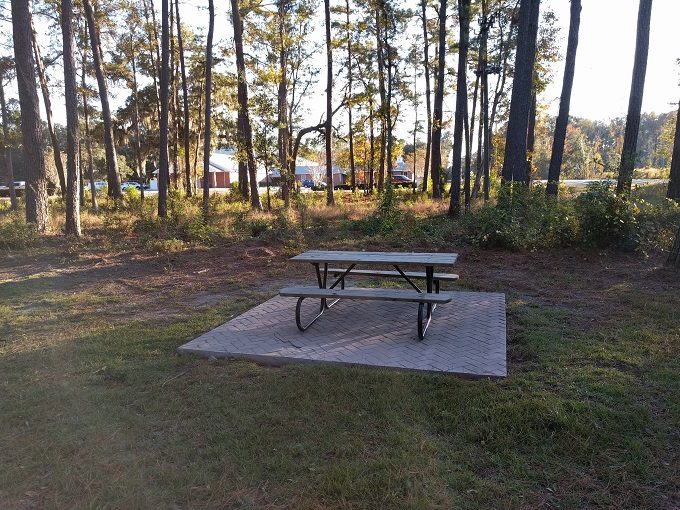 And in case both Jesus and nature call, there's a porta-potty.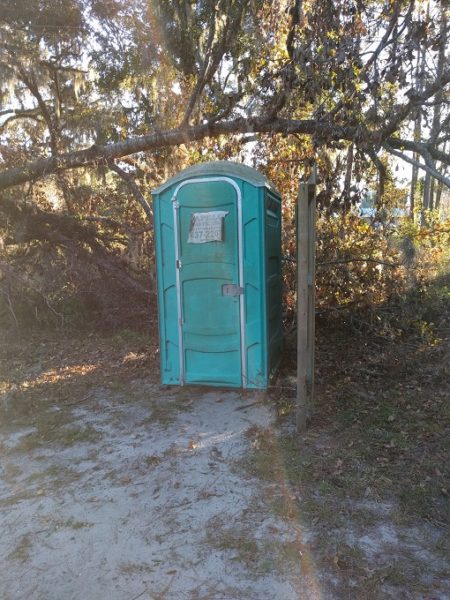 Final Thoughts
I'm glad we stopped by the Smallest Church in America in Darien GA. It was a fun and peaceful detour on our way up I-95 back to Virginia.
The church is in a pretty setting and it'd be interesting to visit a service on a Sunday morning to see what it's like. Shae found a link to other tiny churches around the country, so we might hit up some of those on our 50 state road trip.
Question
Have you visited the Smallest Church in America? If so, what were your impressions? We'd love to hear your thoughts in the comments below.