OK, quick disclaimer. We only spent two days in Ireland's capital, so we're far from being experts on what to do in Dublin.
We found some great stuff to do while we were there though, as well as some things it'd be better to avoid.
With that in mind, here's our guide of what to do (and what not to do) in Dublin, Ireland.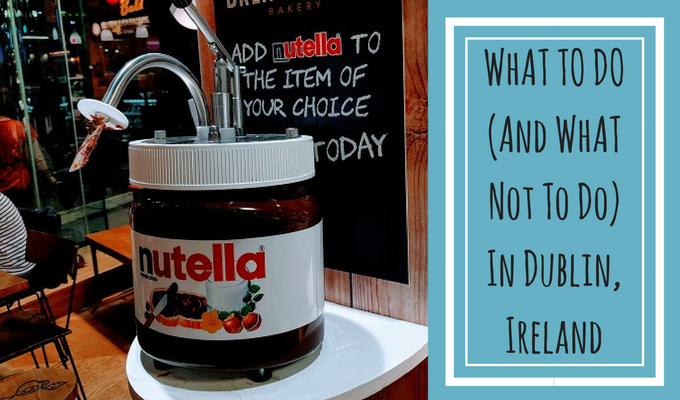 Where To Have Breakfast
Stage Door Cafe on Essex St E boasts that it has Dublin's best breakfast and, thanks to its charming owner Alan, we'd have to agree.
Check out our full review to see why we loved Stage Door Cafe.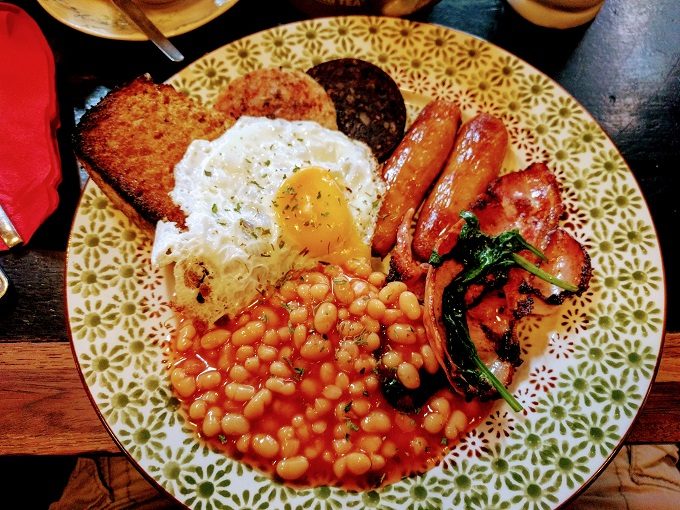 Where To Have Lunch
We ate at The Quay's Bar in Temple Bar on our first night in Dublin, but it would be just as good a place to head for lunch.
The Quay's Bar has an extensive menu which includes several Irish dishes. I ordered the Famous Dublin Coddle which combines two dishes that I really wanted while we were there – bangers & mash and Irish stew. The two dishes went together extremely well, so it was a great choice.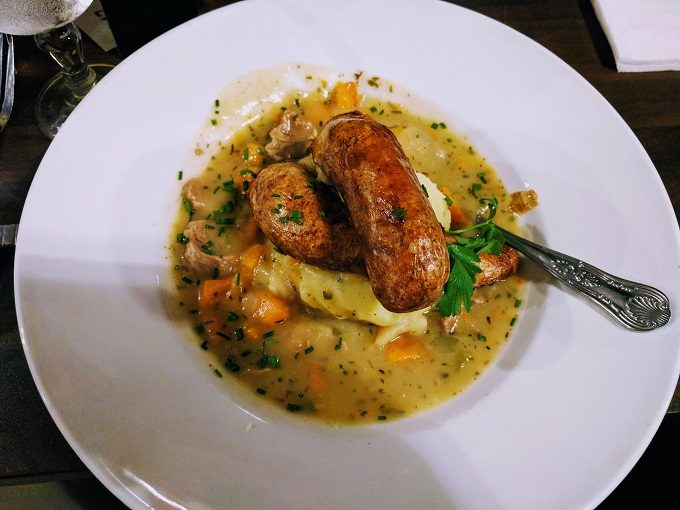 Shae ordered the slow cooked beef and Guinness stew which was also tasty.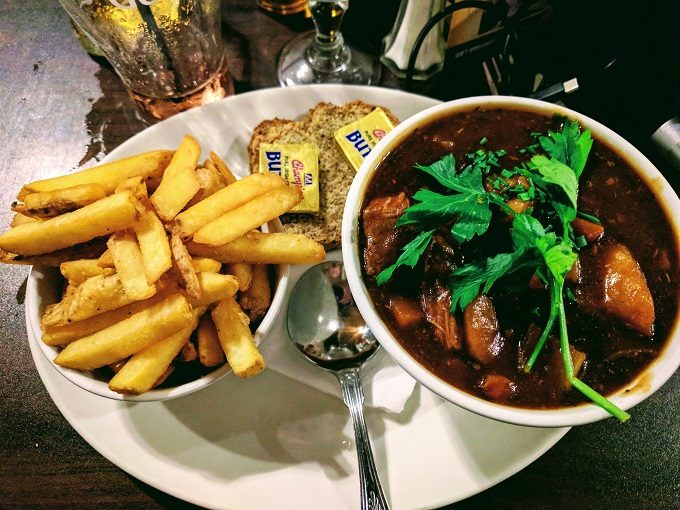 Where To Have Dinner
Our friend Stef joined us in Dublin on our second day and said that her partner recommended that we eat at Monty's of Kathmandu on Eustace St.
As the name suggests, Monty's of Kathmandu is a Nepalese restaurant with plenty of delicious options to choose from. I ordered the kulcha (like a stuffed naan bread) and gorkhali which is a spicy dish that was served with rice.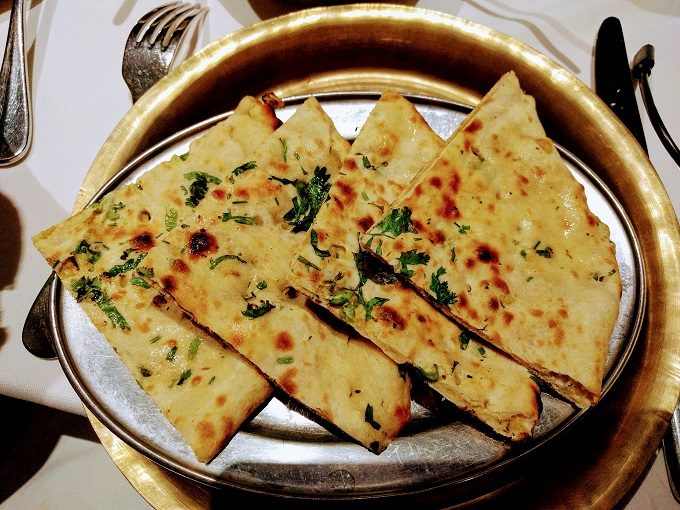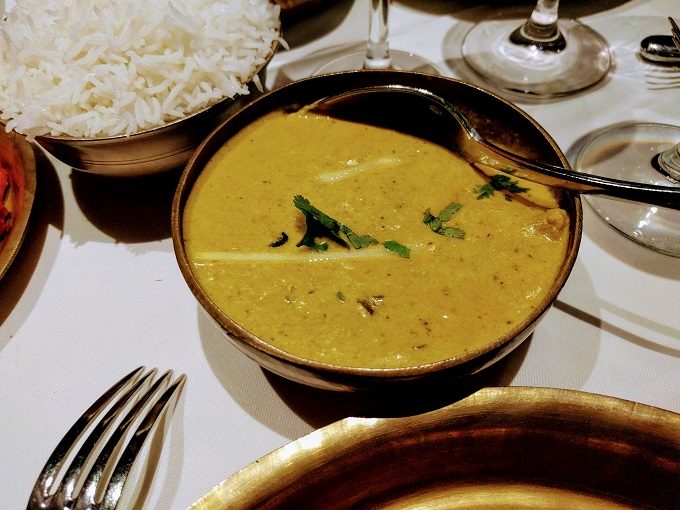 What To Snack On
Mark and I went foraging for dessert and wine on our second evening and found ourselves in the Spar convenience store on Dame St.
As we went to leave, we found the 8th wonder of the world – a giant Nutella pump. As Mark observed, this could be instrumental in bringing about world peace.
The sign said that we could add it to the item of our choice. I was tempted to see if that item included my wide open mouth, but figured that might be frowned upon.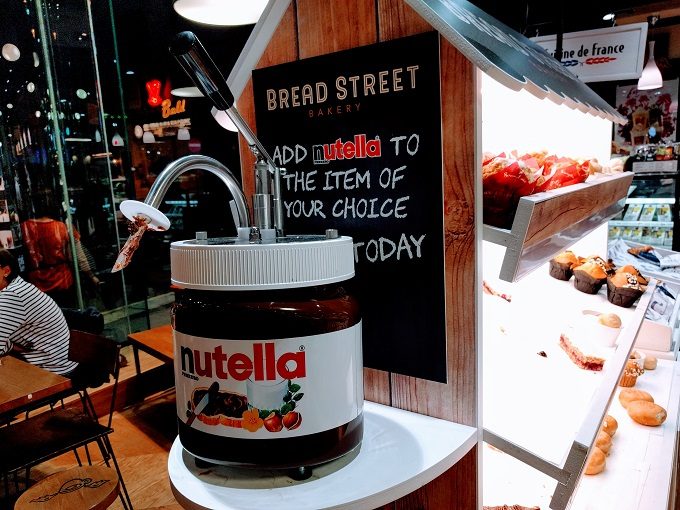 Where To Stay
With four of us on the trip, it made financial sense for us to rent a two bedroom apartment on Airbnb rather than pay significantly more for a hotel.
We found one in the center of Temple Bar for ~$180 per night which turned out to be a great option.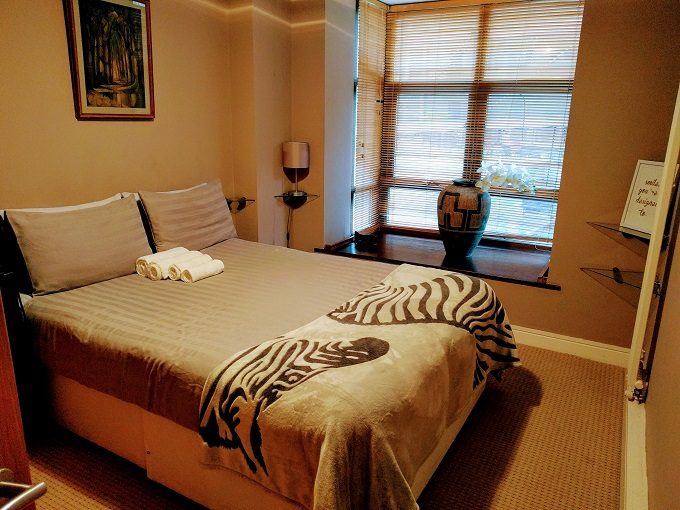 Where To Visit
You're spoiled for choice for brewery and distillery tours in Dublin. Rather than go to one affiliated with a specific brand (e.g. Guinness or Jameson), Mark and I visited the Irish Whiskey Museum on Grafton St.
We did the whiskey blending experience where you go on an extended tour, taste four whiskeys and then get to create your own blend. It cost €28 (about $33.50) and was a lot of fun, made even better by our excellent tour guide Kate.
Be sure to check out our full review of the Irish Whiskey Museum.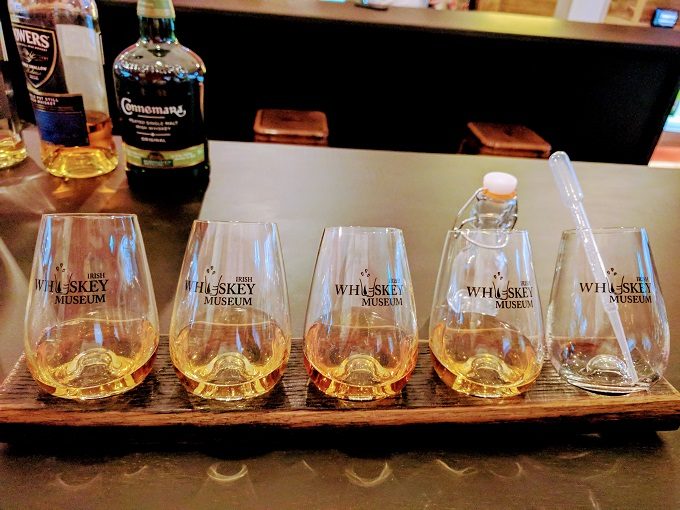 Where To Get A Tattoo
While Mark and I went to the Irish Whiskey Museum, Shae and Megan went off to get inked.
The tattoo studio they'd initially found was fully booked, but they were able to get a couple of available spots at Skin City Tattoo instead. Their studio was located on Ormond Quay Lower which is right on the River Liffey. According to Megan, you want a studio that's edgy and not too classy and apparently Skin City Tattoo met that requirement perfectly.
Shae and Megan were both extremely pleased with their tattoos – here's what they got.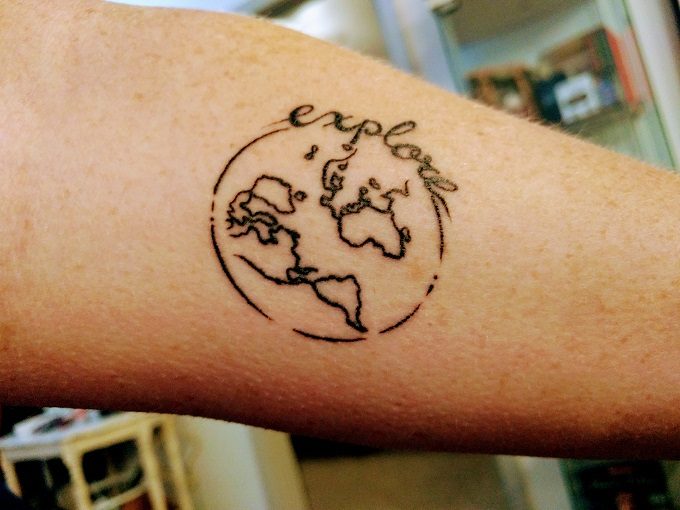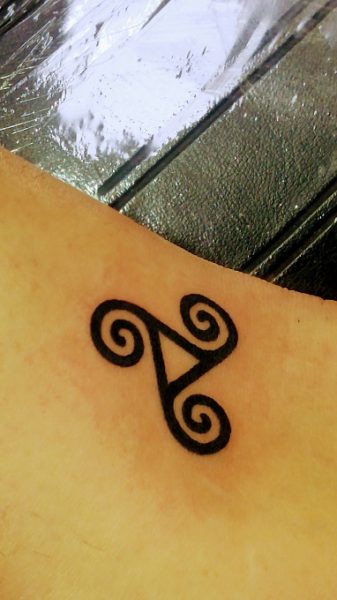 Where To Get Tickets For
We'd heard that Kilmainham Gaol Museum was well worth visiting, so the six of us got a couple of taxis up there as otherwise it would've been a 40 minute walk in each direction.
We got chatting to our taxi driver on the way and he asked if we had tickets. When we said we didn't, he said that we might be disappointed as the tickets might be sold out.
Sure enough, we were disappointed as the tickets had sold out for that day, so be sure to book yours in advance if you want to visit.
They were incredibly kind though and gave us free tickets to view the exhibition inside. This at least helped us learn some of the history about the jail and meant our trip up there wasn't completely wasted.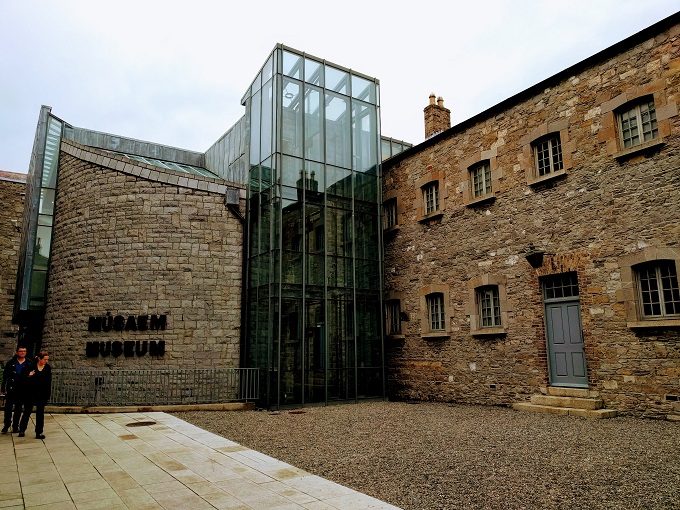 That's our list of what to do in Dublin, but there are also several things you might want to avoid. Here's our list of what not to do in Dublin.
Where Not To Drink
This'll be a controversial one, but avoid The Temple Bar pub. We went for a drink here as it's such an iconic location and is meant to be the place to go to get a whiskey or pint of Guinness.
That's the problem though – as it's an iconic place, EVERYONE is in there. We visited on a Monday evening and only found somewhere to sit because we happened to walk in as another group was leaving. It was also uncomfortably hot in there but thankfully our seat was right by the door so we got a slight breeze.
The barman who served me was extremely efficient, but it's like being part of a production line as it's so busy. There was also no atmosphere in there because of how heaving the place was.
Thankfully we'd already gotten to experience an authentic Irish pub experience at Durty Nelly's after the Bunratty Castle medieval banquet.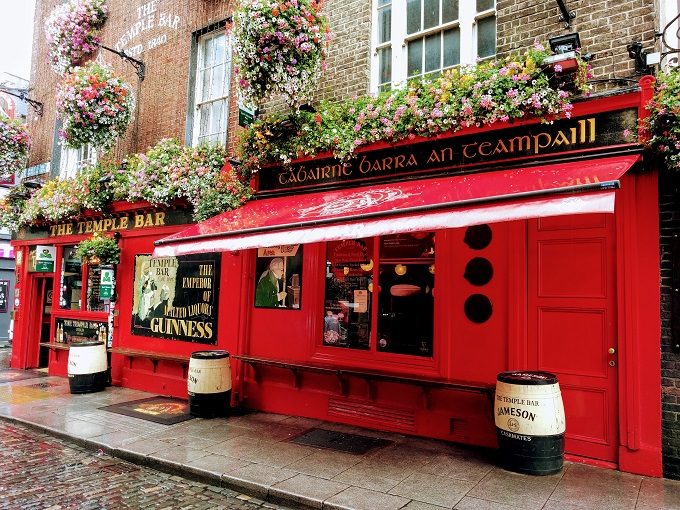 Where Not To Visit
This'll probably be another controversial choice, but don't bother going to visit The Book Of Kells.
In case you're not sure what this is, The Book Of Kells is a decorated copy of the four gospels and some other documents that dates back to around 800 AD.
We weren't sure exactly what to expect but thought it'd be fascinating to see. The problem is that you can't see it.
For starters, there were only a couple of pages of The Book Of Kells on display. Those pages were then encased in a cabinet not much larger than a coffee table. That cabinet was surrounded by other fellow tourists who didn't move, so it was impossible to get close enough to properly look at the two pages.
You're also not allowed to take photos, so it wasn't even possible to stretch out your arm to take a photo so that you could look at it that way.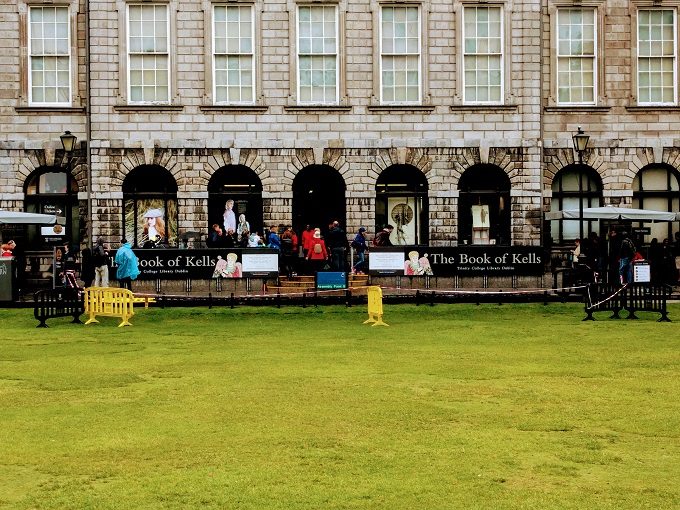 On the plus side, we did get to walk through the Long Room in The Old Library at Trinity College.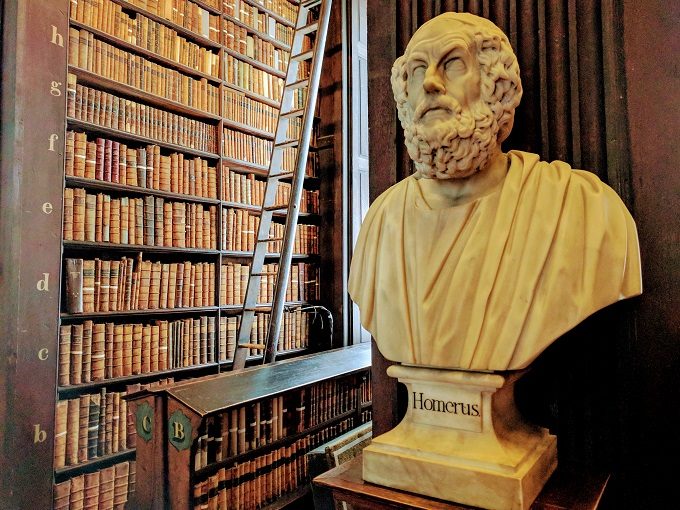 Overall though, attempting to view The Book Of Kells wasn't worth €13 per person of our money and two hours of our limited time in Dublin.
Where Not To Rent A Car
We rented our car through Hertz at Dublin airport and had a terrible experience:
It took more than 30 minutes to get our car as the Hertz employee kept making mistakes and had to reswipe Shae's credit card on about five different occasions.
We included Shae's Hertz membership number when booking so I could be added as an additional driver for free. The Hertz employee claimed not to have a record of her membership number on the booking and he then refused to add it to our reservation, so we had to pay an extra ~€60.
They charged an originally undisclosed fee for paying by card, even though you can't rent a car without a debit or credit card.
We had insurance through Shae's credit card and so declined Hertz's insurance. Because we declined their insurance, they charged us an additional fee.
They placed a €5,000 hold on the credit card. We had a large enough credit limit to not be impacted (and weren't using the card otherwise anyway), but it's ridiculous that they'd place such a large hold.
When we got a flat tire, we called Hertz's emergency roadside assistance. That "assistance" consisted of an uninterested guy telling us to change the tire and find somewhere to buy a replacement.
Hertz have been equally unhelpful after we contacted them about the overcharging since we got home.
Question
So those are our opinions of what to do in Dublin (and what not to do), but what do you think?
What are your best places to eat, drink and visit in Dublin? And is there anything you'd recommend people avoid? Let us know in the comments below.
Ireland Road Trip
Here's everything else that we got up to in Ireland:
What To Do (And What Not To Do) In Dublin, Ireland