Shae and I are going on separate trips this coming weekend. She's off to Washington D.C. on Saturday with Truffles to meet up with a couple of friends.
I'll be leaving a couple of days before that as I'm flying to Chicago for the weekend. That's because there's a points and miles conference called the Chicago Seminars running from October 20-22.
This'll be my second time at the Chicago Seminars as I attended last year's event; here's why I'm returning.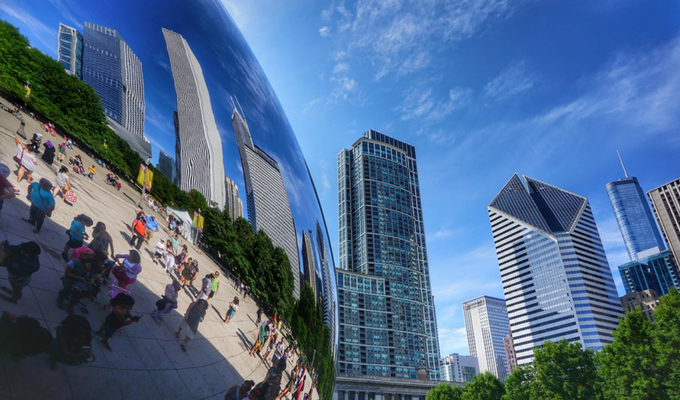 Learning
One of the main ways we can afford to go on our 5 year, 50 state road trip is by taking advantage of and maximizing hotel reward schemes.
This involves a lot of learning. I need to know about the reward schemes, how to earn status, how to redeem points in the most economical way, how to maximize how many points we earn, etc.
Hotel chains are always tweaking their rewards programs, so some opportunities end while new opportunities open up. I try to stay as informed as possible by reading several blogs, but the Chicago Seminars are another method of learning about these.
Secrets
With credit cards, there are many ways to maximize the amount of miles and points you can earn. Some of them are obvious and written about a lot, such as initial signup bonuses and category bonuses (e.g. earning 6x points at grocery stores on some cards).
There are other methods though that are less widely disclosed. They're not illegal or unethical, but they're not discussed on blogs in case the banks close the loopholes.
It's sometimes possible to learn about the deals after they've died. Although it's too late to take advantage of them by that stage, it can be helpful to know what's worked in the past so that you know what to keep an eye out for in the future. Vinh at Miles Per Day sometimes writes about deals after they've died (e.g. here and here).
Not-For-Profit
I have no problem with events being run to earn a profit, but something that's nice about the Chicago Seminars is that it's run as a not-for-profit.
It's a volunteer-led event, with speakers only being reimbursed for their traveling expenses rather than also being paid to be there. There's a raffle for all kinds of great travel-related prizes as well, with the proceeds going to charity.
The event's held at the Holiday Inn Elk Grove, with all the points earned from holding the event there being donated as one of the raffle prizes.
Speakers
There are all kinds of great speakers at the event. Greg and Nick from Frequent Miler, Shawn from Miles To Memories, Tiffany from One Mile At A Time and more.
Accelerate
One of the tasks for my latest Accelerate challenge is to stay five nights at IHG hotels. This isn't a reason why I'm going to the Chicago Seminars, but getting three out of the five nights towards that task is a nice side benefit.
Low Cost
Tickets are only $105, with the event running from Friday evening to Sunday afternoon. This includes lunch and snacks each day, so it's both low cost and great value.
Find Out More
You can find out more about the Chicago Seminars on this Flyer Talk thread. Let me know in the comments below if you'll be at the event as it'd be great to say hi!